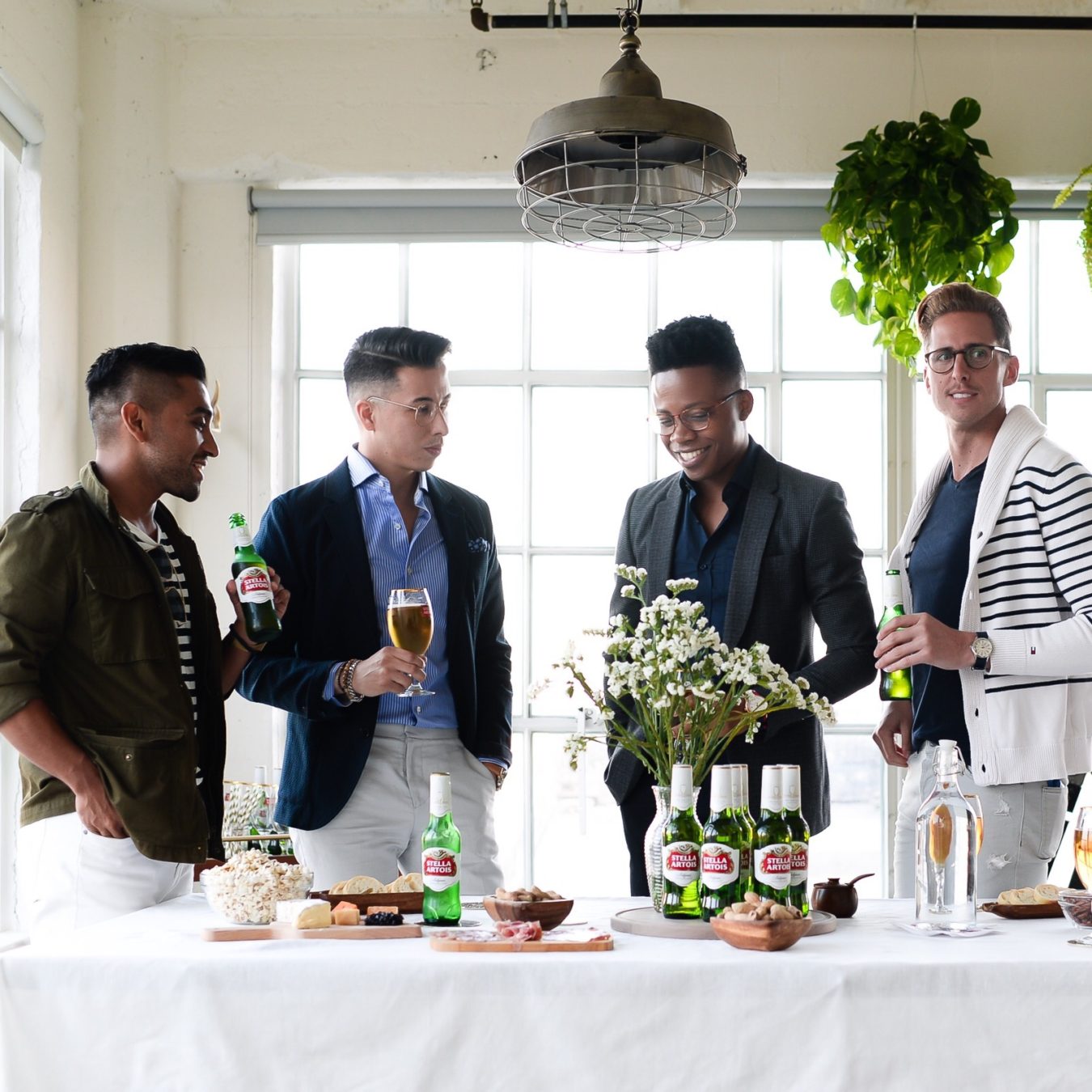 One of my all time favorite holidays has always been Labor Day. Why? Because it's a three day weekend in late summer with just the right amount of heat and sun that make the days feel that much nicer. This past weekend was nothing short of that hanging with some of the coolest guys I know; Blake, Ty, and Perkens.
Blake Scott threw a fresh "summer soiree" at his beautiful downtown loft that provided the perfect setting for some great food and some ice cold Stellas on a warm summer day. Of course, every summer party needs a great beer (after all, YOLO!) and our Stellas were perfectly chilled to the right temperature. I'm more of a "right out of the bottle" kinda guy but he also served some in their classic chalice (for the fancy guys of the group).
We listened to great tunes, laughed at some of the great times we've shared (more guy trips ASAP please!), and ended the night hanging rooftop with the beauty of DTLA behind us. Talk about perfect end to a great three day weekend with greater friends!