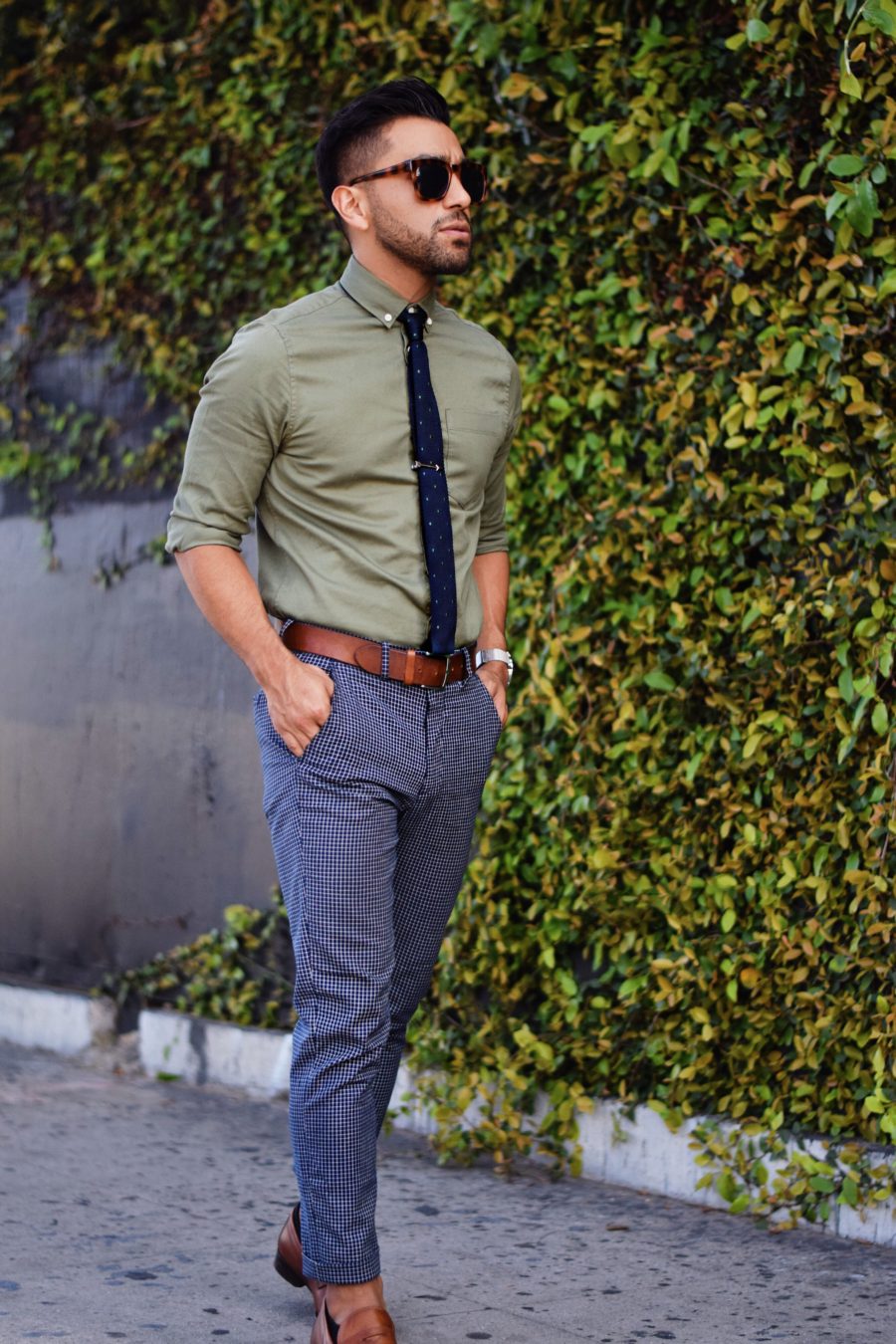 Step into spring in patterned pants!! The traces of winter (do we really have winters in LA?) are slowly fading and with that comes fun under the sun. Great reason to break out patterns and colors and spots and stripes… well, you get my drift.
I am a complete sucker for pattern pants and spring is when they start making an appearance in stores and on the streets. I like to keep mine nice and fitted and usually wear them with a solid and understated shirt so that they do all the talking. Of course, not one to shy away from a little bit of pattern on pattern mix, I go with a tie with minimal details in a different pattern. Gives the fit an extra layer of stylin' ease.
Show those ankles and cuff those shirts, warm weather is upon us… don't forget your trustee shades.
with respect and in style,
J Fig.