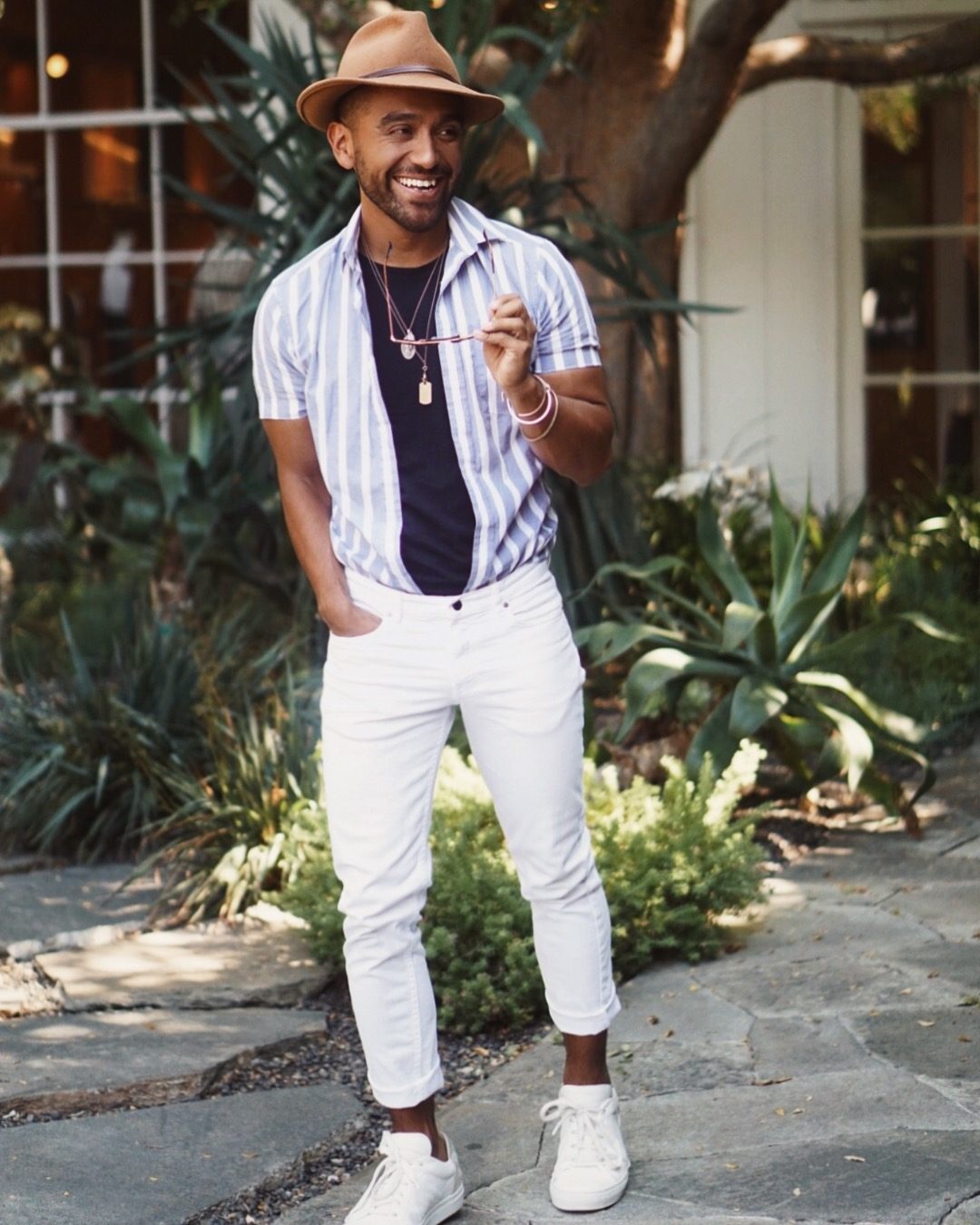 I'm back y'all with another quick tip to up your style game this summer! I've noticed this style trend pick up some major speed and more and more men (and women) are embracing this throwback trend…. which is it? The unbuttoned tucked in shirt over a tee combo… and I am totally digging it. Threw on my version of it to showcase how you can easily pull of this trend while still looking classic clean and polished. 
Like I said… I am totally on board with this current trend. I think, in part, is that it gives off these cool retro vibes. It's carefree feel gives it that perfect nod to keeping it casual. The easy tuck of the shirt makes this an effortless way to up the style game without the stress of overthinking the outfit. Going with a classic lightweight shirt , like this striped version from Topman, makes the fit sleek and sophisticated with its timeless vibes. To contrast the shirt, go with a darker under tee. This simple move adds depth to the outfit making both shirts as equally a part of the whole fit.
Now, when I think of summer, I instantly think of white denim. The summer is the perfect time to break out those whites and rock them proudly. Giving them that simple cuff and pairing them with white kicks for that extra nod to the summer vibes.
Another move? Throw on those accessories! As you've notice, I'm all about the necklaces and bracelets and, even now more than ever, they are the perfect addition to any outfit. Along with a fresh fedora and shades, the accessories should be your go-to move to add to that retro vibe.
Cheers to the summer y'all! Stay fresh!