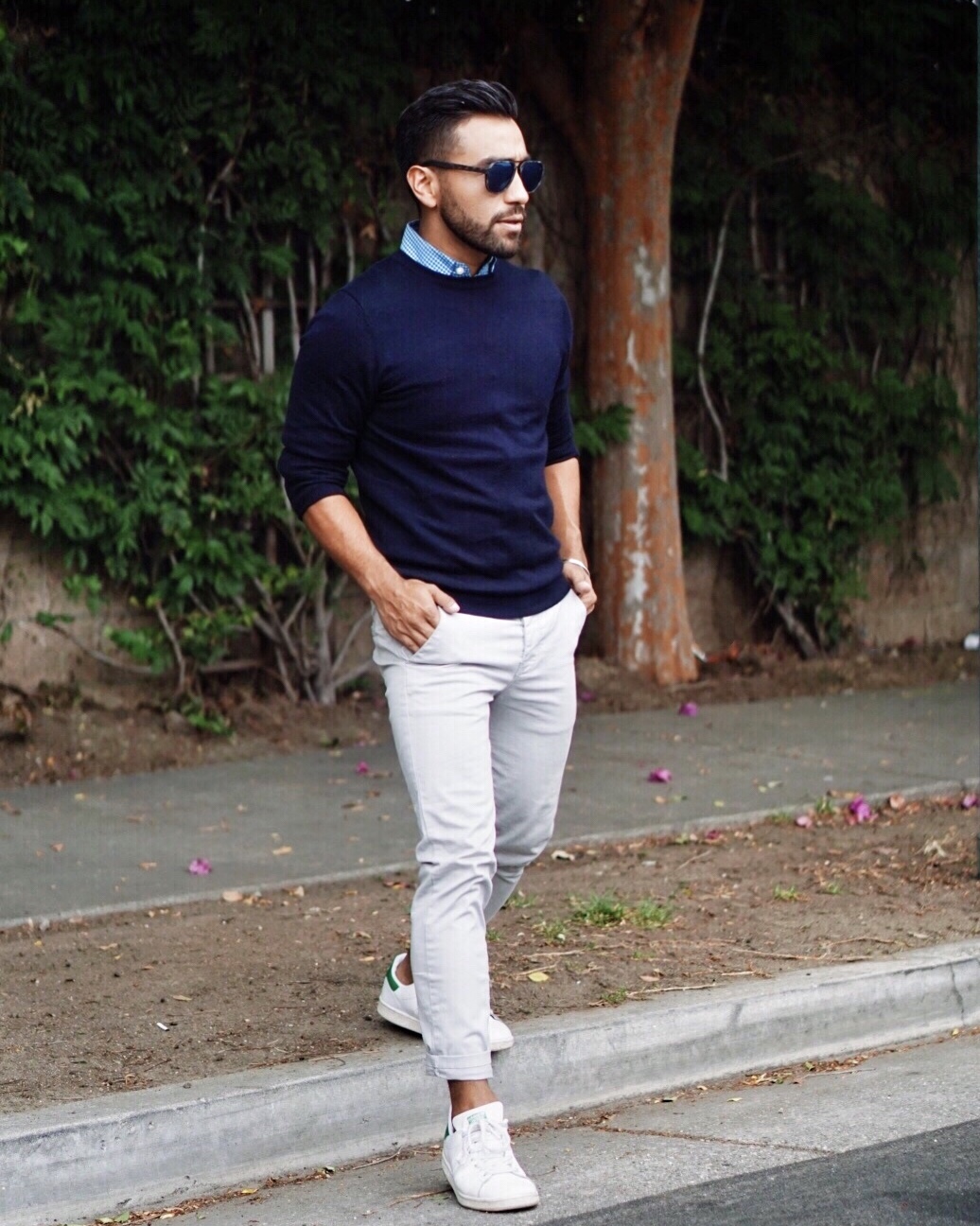 Hey guys!! I know I tend to go MIA on the site (sorry!!) but I am trying to bring it back with more daily content that is real time. As much as I enjoy curating outfits for more "editorial vibes", I do miss the days where I would post what I was wearing that very same day…. well, can't say I will do it daily but I will definitely aim to do it way more often. Since LA has still been pretty gloomy (and all around confused), layers have been my go-to weapon of choice to tackle the day in!
A classic navy sweater paired with light grey pants is such a fool-proof combo and perfect for the changing temperatures. If it gets cooler, the sweater stays on… if the sun decides to show up, off comes the sweater. The anchor is the shirt you choose.
Now, you all know that I love a classic button down with a pop of color. and this shirt is just the right shade of blue to wear under the merino wool sweater. It has the right amount of attention yet still subtle enough as to not take the fit into "too weekend casual" vibes. I paired this with a classic pair of white sneakers for that more laid back approach but the shoes can easily be swapped out for a tan lace up for a more "dressed up" feel.
This may seem like an easy outfit to put together (and it IS!) but this is also a very functional outfit for the everyday man. Again, it's all about staying comfortable and dressing appropriately for the weather.
Don't think that because an outfit is simple and minimal means that you are not dressed for the day. I can easily see myself spending a day in the office or running about town in this. Versatility in every outfit is key!