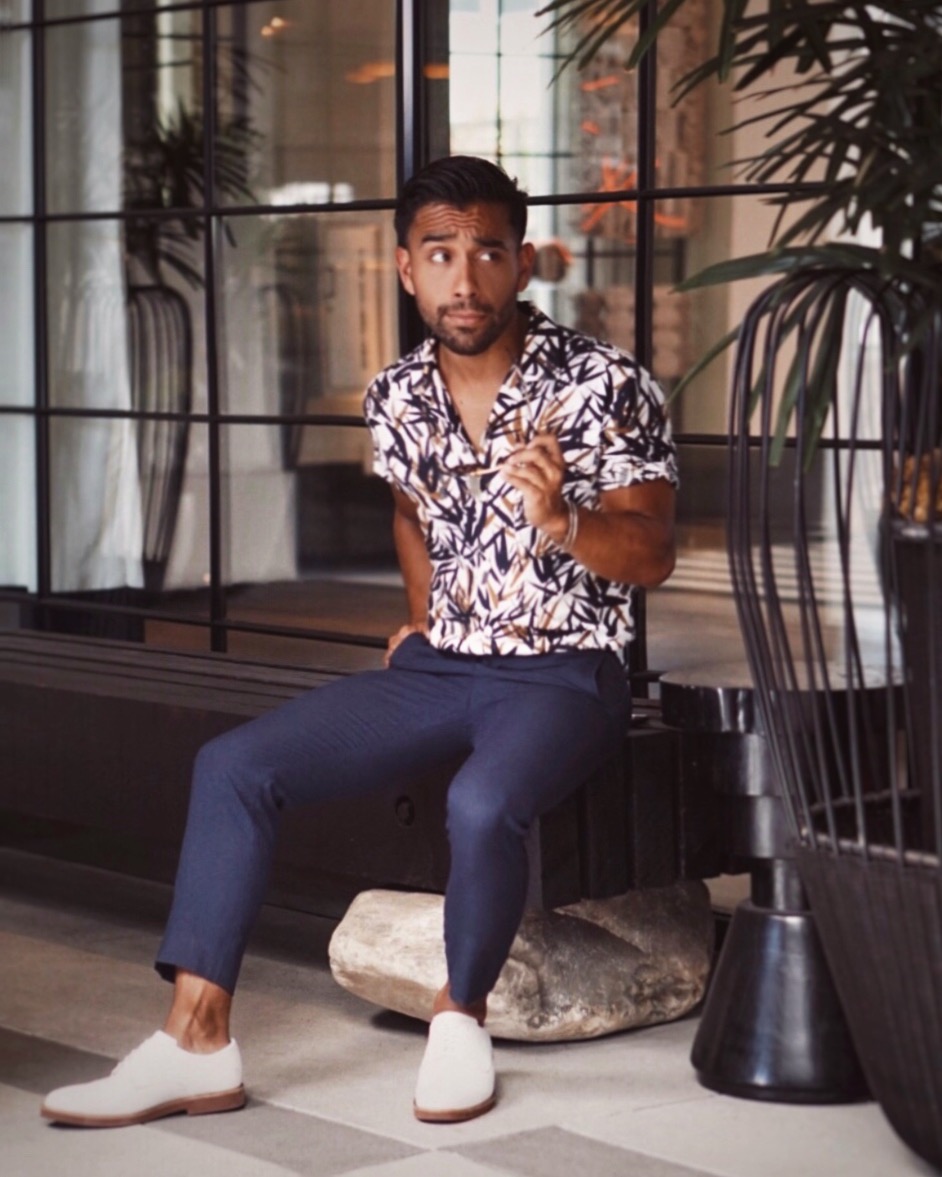 In the heat of it all (pun definitely intended) in a neverending summer that seems like it is here to stay!! Not going to lie, the harsh heatwaves can make wanting to dress up difficult. My easy and always sleek go-to move? Pair your favorite lightweight shirt in a fun print with your suit slacks.
Like I said, summers are tough but dressing up doesn't have to be. This year, we have seen a huge amount of print shirts everywhere…. and rightly so! A printed shirt will easily make any normal outfit and give it the right amount of detail. Now, there are many options out there but I tend to go for the more classic prints that feel like they came from a different era. I like my prints to be bold and fun yet with a touch of class and sophistication. Versatility is key and a more neutral and muted print works perfectly in the office as well as outdoors enjoying the summer… enter this perfect Theory leaf print linen shirt! Not only is it fresh to look at, it will keep you fresh as well… perfect for the warmer days.
I love giving my outfits a nod to classic style and I knew that pairing the shirt with slacks would instantly add a touch of sophistication to the fit. Yes, these classic navy slacks are part of a suit but why not?? They look great alone and are super lightweight. Also, skipping the sneakers and going for a great lace up is also an instant upgrade move, guaranteed to make the most easiest of fits that much more elevated.
Break out the prints and have fun y'all!!