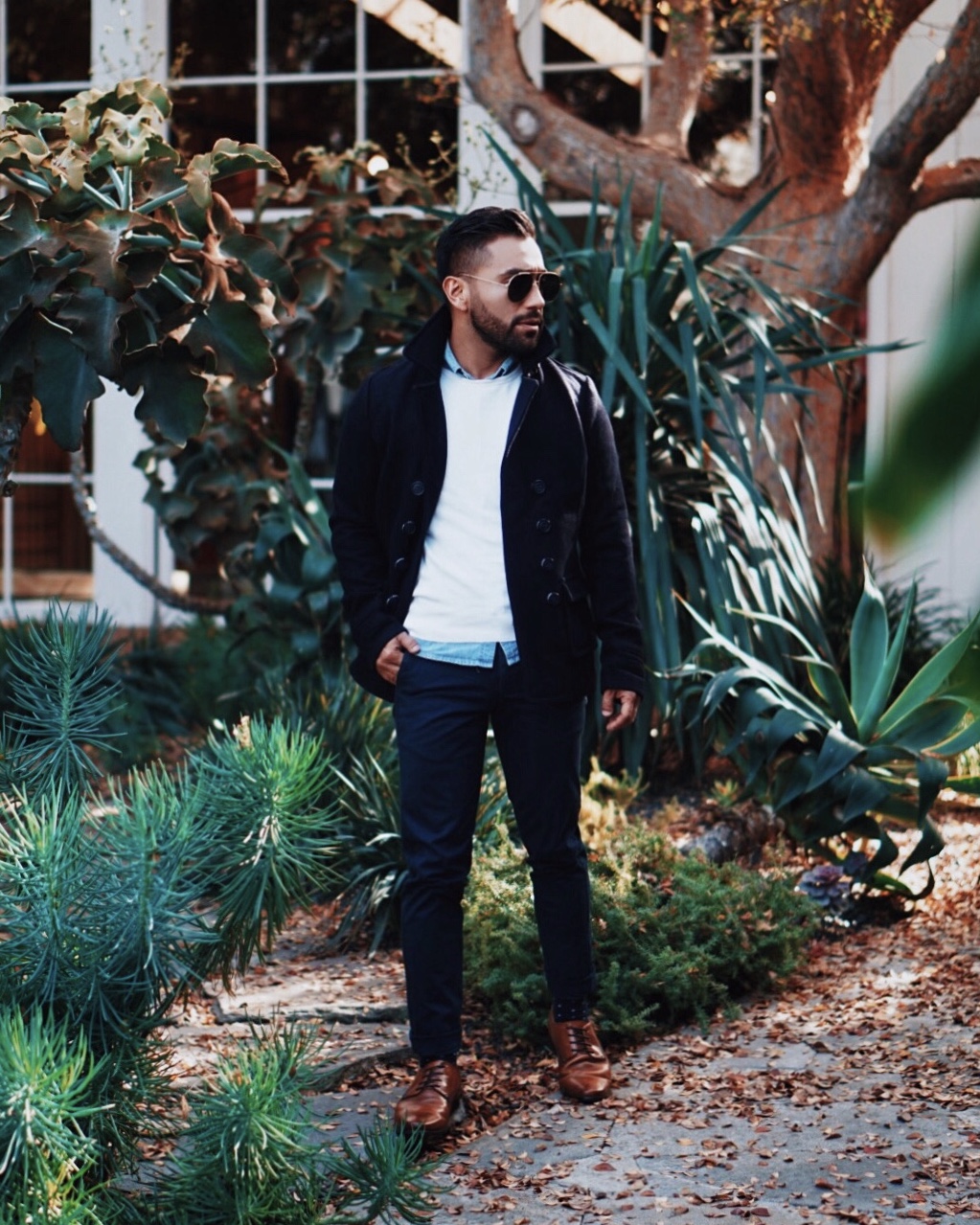 It's that time of year in LA… the time of year where it actually feels like winter. Although we still have sunny blue skies, the evenings feel crisp and cool and layering isn't just a fashion statement but a must! My one go-to piece…  a classic navy peacoat.
The beauty of a navy peacoat is its classic vibe with its everyday versatility and functionality. From heading to work to after hour drinks, this layering piece will have you covered (literally). And, since we are on the topic of layering, I decided to pair my peacoat with a loose fitting sweater over a classic clean denim shirt and navy pants. The clean palette of the solids give the fit an elevated and muted classic vibe that makes it easy to transition this from day to night.
When asked what essentials should be in every man's closet, this is it! Nothing beats the classics and nothing says classics more than a denim shirt, a light pullover sweater and navy pants…. but, like I said… in winter, the navy peacoat is definitely an essential. You can easily wear it with a pair of jeans and tee with your favorite kicks or wear it over a your favorite suit and tie for a dapper look.
Happy New Year y'all! Stay warm!!