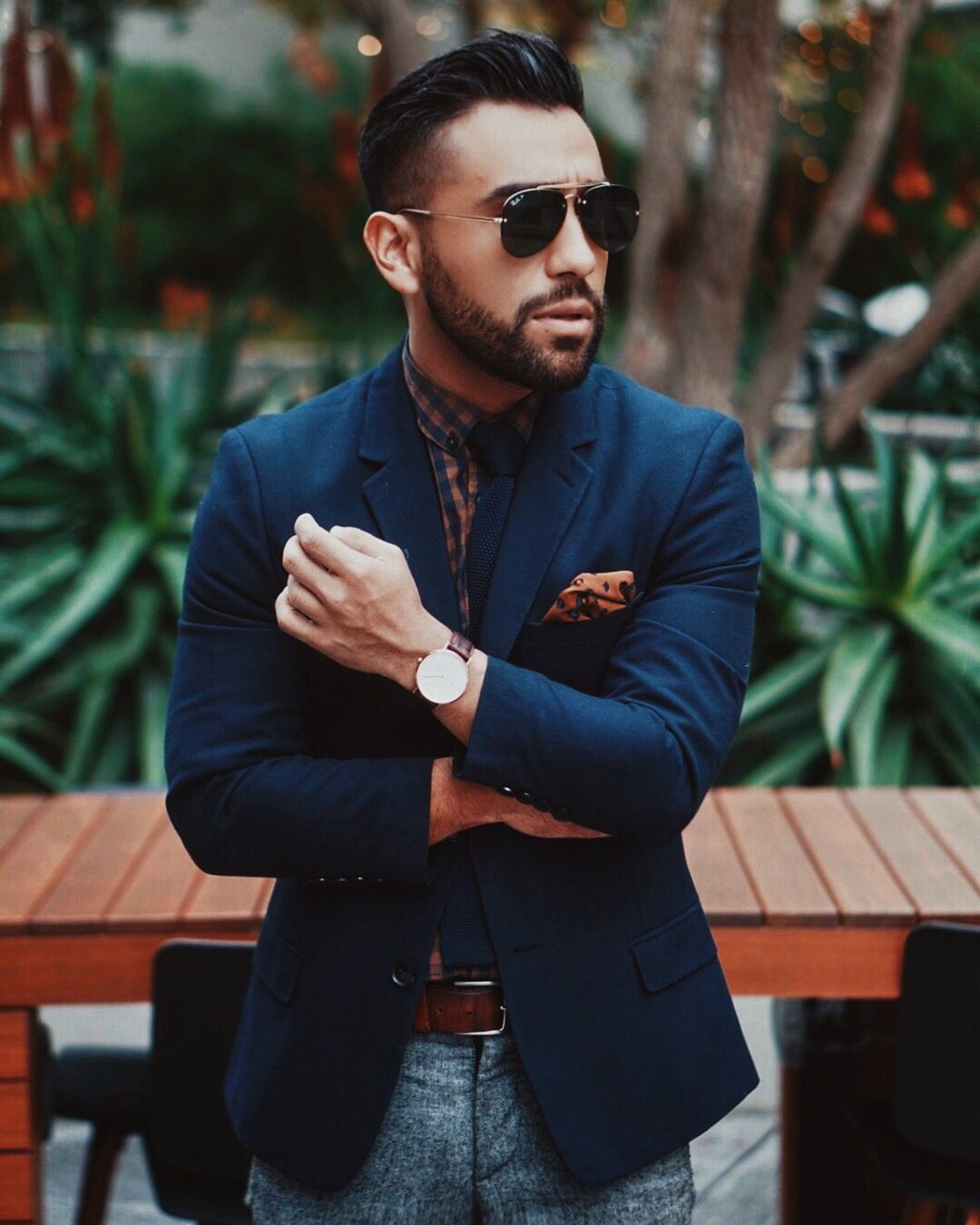 Finally, LA is getting its well deserved winter breeze!  We are a few days into January and the weather is gloomy and darker than what is expected of (always) sunny LA! Perfect excuse to wear darker shades and heavier fabrics… my favorite combo ever (blue and grey) gets the winter treatment!
That's right, I will always and forever swear by a classic navy and grey combo! In fact, I will go out on a limb and say that it is easily the best foundation for any outfit. Start with these two colors and work around the endless options. See, to me, the navy and grey combo is the equivalent to the staple black and white combo but looks just that much polished and sleek. It says you know how to keep it classy while keeping it modern and fresh!
Having said that, as easy as it is to wear a navy or white shirt with this, I opt for a pop of color that will give the fit a subtle approach to a standout fit. Since we are in winter, I paired the winning combo with a classic checkered shirt in cool brown and blue. The brown in the shirt is muted yet bright enough to give the fit the right amount of balance against the dark navy blazer. The complementing pocket square has its own print that adds yet another simple smooth layer of detailing to the fit. classic brown belt and these amazing and classic chelsea boots complete the fit. Lately, I have been gravitating towards classic clean chelseas to pair with my suit game. Really adds a sense of unique style while being on trend. The pair seen here can be found at To Boot right now, and guess what?? they are on sale!
How are you staying stylish during the winter? Let me know.
With respect and in style,
J Fig.