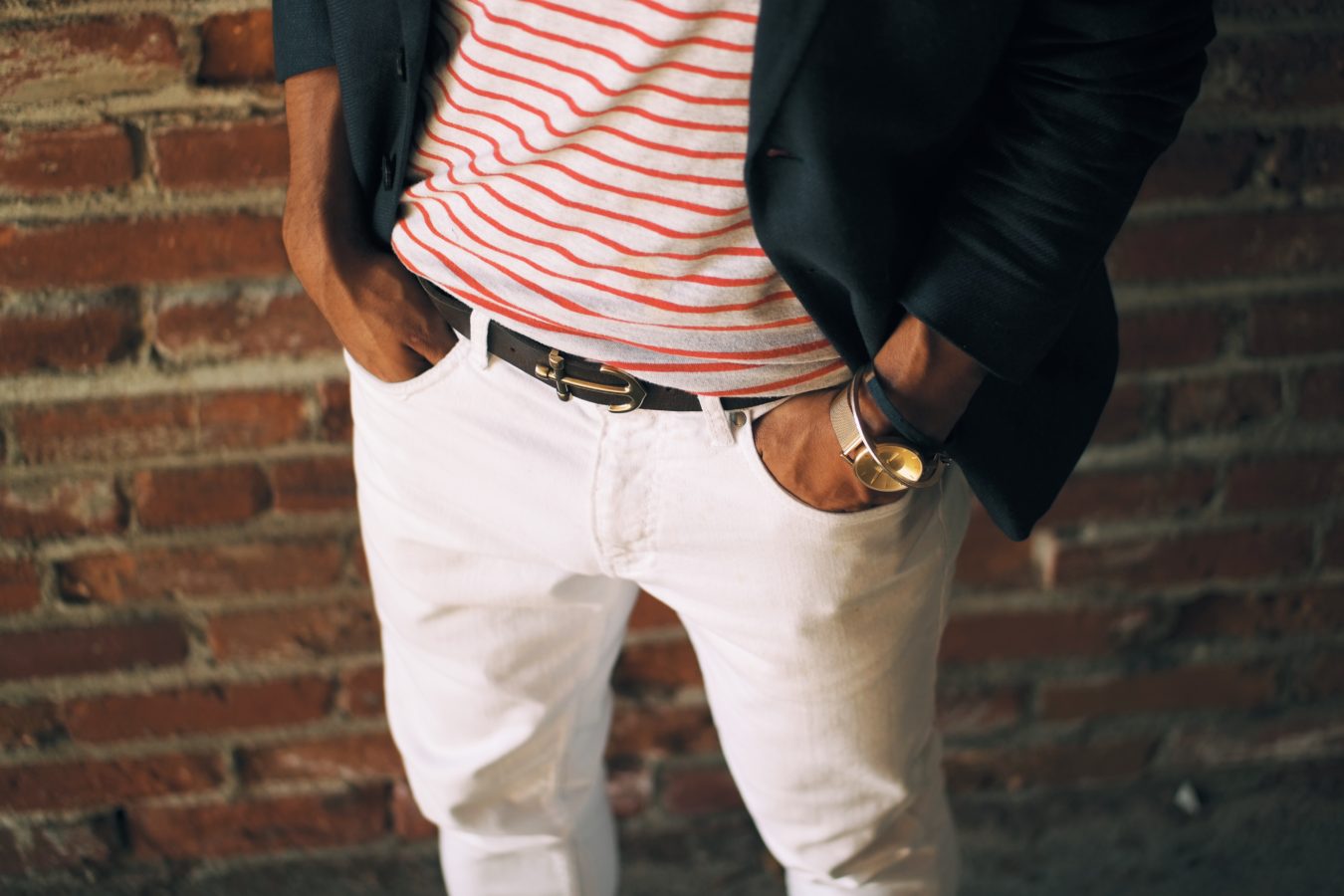 Summers in LA are the best excuse (and perfect weather) to wear white denim. One of my favorite looks has always been the denim and blazer combo. It works perfectly well for the office or for a casual day about the city. While the white denim is bold, the blazer gives it that classic feel that creates a nice balance.
For a more laid back fit, pair your favorite white jeans with a navy blazer for some serious nautical vibes. Skip the button down and opt for a comfortable tee, preferably a striped one to really play up the style. I gave it the "urban approach" by finishing off the fit in some well broken-in chelsea boots.
Simple yet standout details like a minimal gold watch and some simple wrist game bracelets give it a subtle attention to detail plus it anchors it all (pun intended) with this classic clean anchor belt.
This is a great weekend outfit, perfect for grabbing brunch with friends to a warm night in the town. This look can be easily transitioned into "office wear" by simply switching out the tee for a classic navy or white button down. Simply cuff the sleeves, leave a couple top buttons undone and you are set.
PS. This is the first installment of a series that I plan to do regularly called "How to Wear Wednesday", showcasing current trends or classic fits and how to wear them. Thoughts/comments/suggestions, drop me a comment below.
WEARING: H&M "David Beckham Collection" blazer | Grayers tee | Mott and Bow jeans | Paul Evans NY chelsea boots | Asos anchor belt | Persol shades | Klasse14 watch