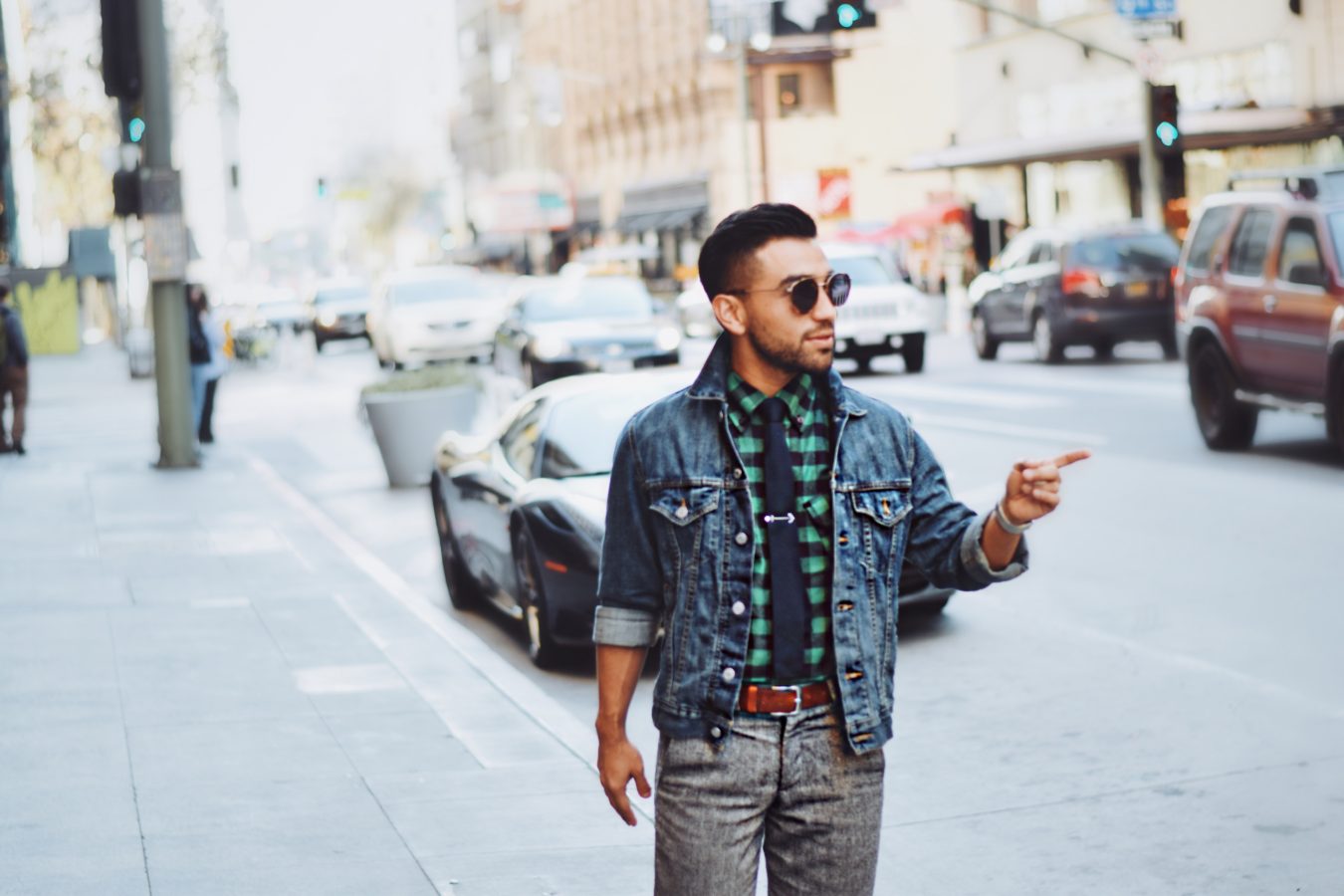 new week, new blues… or, in this case, some classic staple blues that should always live in your closet. As you all know, two of the pieces that I consider "Top 5 Must Haves" are the regular wash denim jacket and the classic navy blue knit tie.
These two pieces are the definition of versatility. Both, unique in their own way, offer up endless options and can be worn with practically anything for any occasion. We no longer live in the suit and tie workwear era so switching out the jacket for the denim jacket is more than just acceptable, its a standout. Pair it with the knit tie and you have an instant winner of an outfit. When wearing this combo, your shirt should be a more relaxed fit. For example, pairing it with this checkered shirt keeps the vibe laid back.
For balance,  I took the trousers from my wool suit and a fun pair of double monks to add that instant sophistication. Both combined give the fit the formal, smart casual mix so that its still suitable for work.
Easily transition to casual vibes by nixing the tie and switching out the shoes for a sleek pair of white kicks. This will instantly take the fit from work to play.