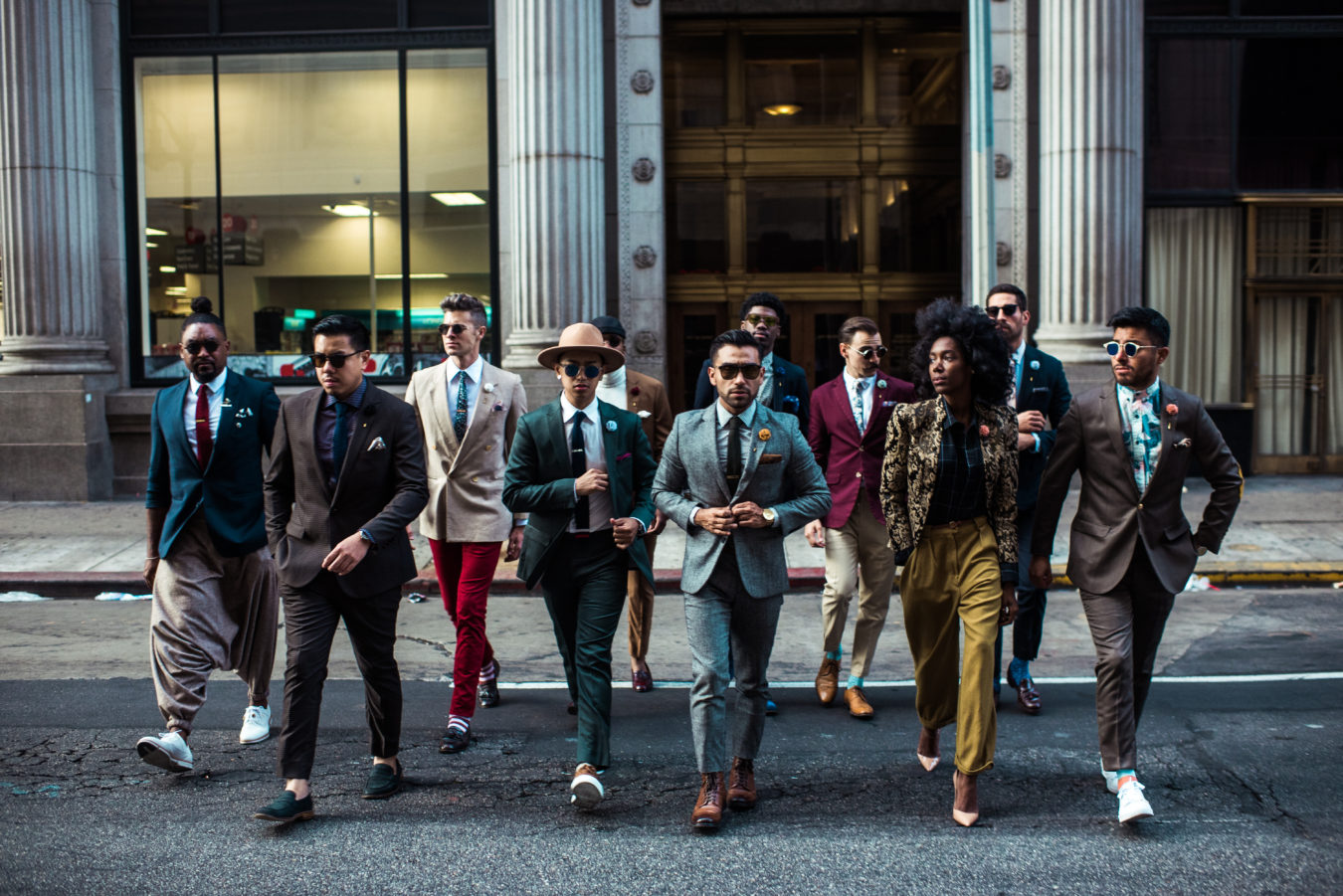 A couple weeks back, in collaboration with Pocket Square Clothing and the Los Angeles Athletic Club, I joined a select group of fellow menswear influencers for their Vanguard Editorial feature.
van·guard
/ˈvanˌgärd/
noun
1. 1. a group of people leading the way in new developments or ideas. a position at the forefront of new developments or ideas.
… and this group of people definitely personify the true definition of vanguard. Each and every one of them is paving the style game with their own personal style. They say "surround yourself with like minded individuals", this group is just that! The beauty of the city and the effortless and timeless class of the Athletic Club provided the perfect backdrop and set the tone for this stylish shoot.
Thanks to my fellow dapper fellas (and the beautiful Ms. Sonique!) for allowing me to partake in such a fun shoot.
Mr. Andrew Cheung @andrewchg andrew@pocketsquareclothing.com, Mr. Donavan Briggs @briggs briggs@briggsbox.com, Mr. Francis Kenneth @franciskenneth contact@franciskenneth.com, Mr. Greg T. Brown
@gregtbrown gregtbrown@live.co.uk, Mr. Jason E.C. Wright @jasonecwright jason@pocketsquareclothing.com, Mr. Johan Kalilian @johanneus, @laligastyle johankalilian@gmail.com, Mr. Parker York Smith @parkeryorksmith parker@thelooksmith.com, Mr. Rodolfo Ramirez @rodolfo_psc rodolfo@pocketsquareclothing.com, Mr. Rome Castille @romecastille romecastille@icloud.com Ms. Sonique Saturday @soniquesaturday soniquesaturday@icloud.com, Mr. Quentin Thrash @stayflythrash quentinthrash@gmail.com
and the talented photographers: Allen Daniel: @allendanielphoto and Joey: @joey.es