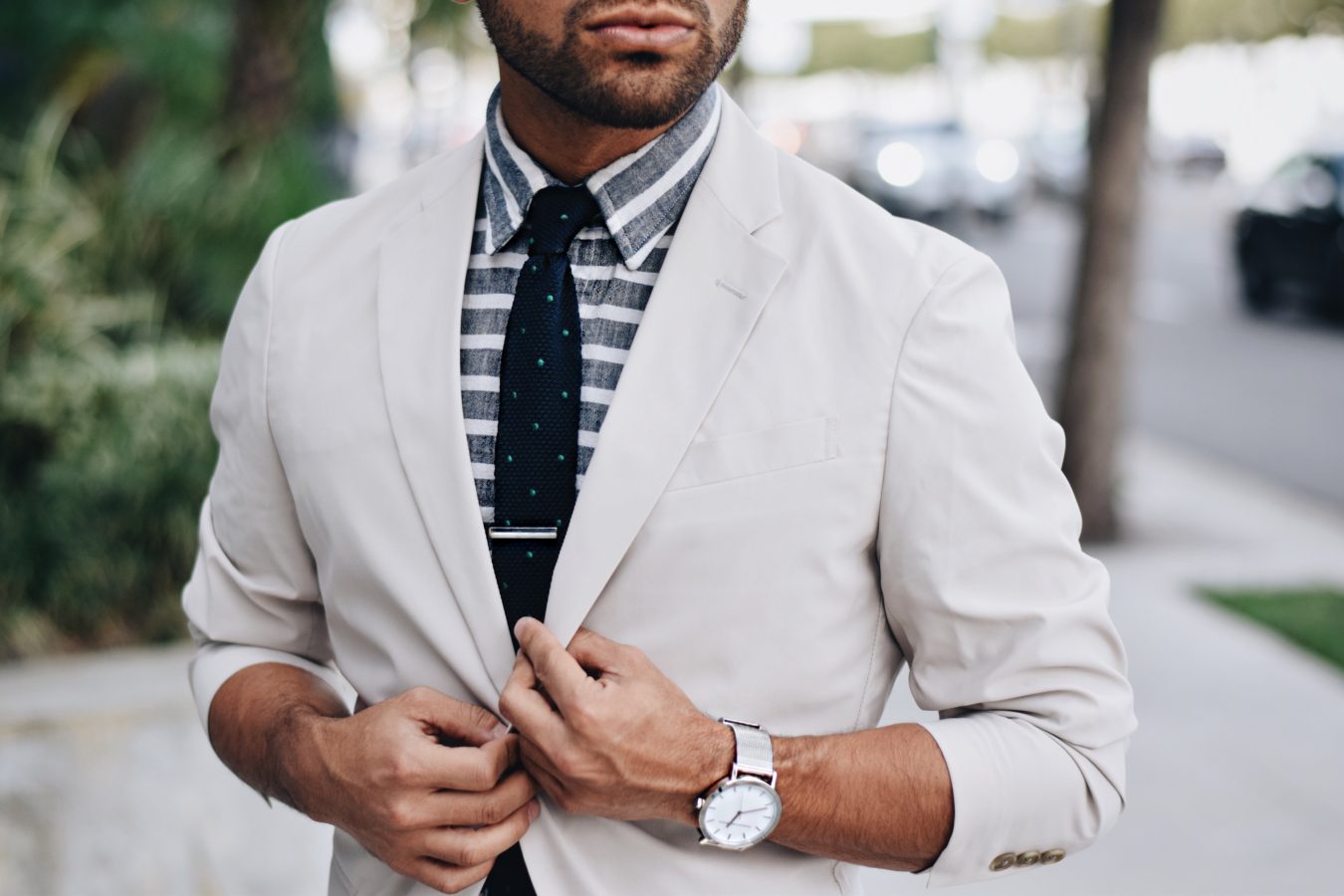 Suiting up for the day doesn't always mean putting on an actual suit…. stepping up your work game is easy with one simple move, throwing on a blazer jacket. The trick into pulling off this "casual smart" fit is all in the actual choice of jacket.
The move here is to go for an unconstructed jacket like this Uniqlo Dry Stretch jacket. This version of the classic jacket is meant to be more on the casual side and can easily be worn with jeans or with slacks. It also makes ideal for warm weather with its versatility. Think of it as the kind of jacket that you throw over an armchair rather than put on a hanger, but it still looks polished. Definitely much more comfortable, breathable and easy to move in.
I went with the khaki version because it will be great and lightweight for the warmer months and on par with the beautiful LA sun. I paired mine with a staple combo of mine, spots and stripes do add some subtle detailing to the classic vibe of the khaki blazer/navy slacks combo. A sleek shoe and some no-show socks complete this Cali-ready outfit.