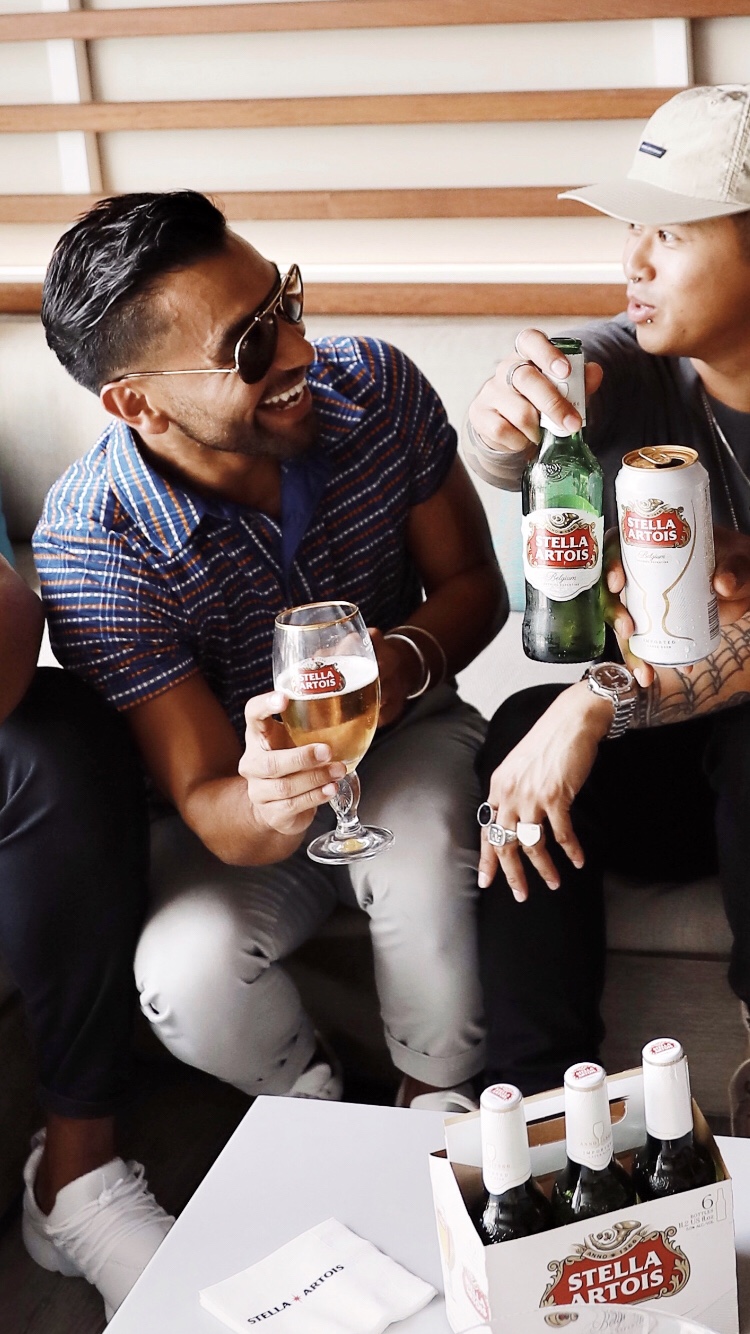 As an LA native, having fun in the sun is engrained in my blood… but something about enjoying it in the summer is uniquely special. From the fun pool parties on a friend's roof tops to relaxing outside during the warmer nights, being able to gather the gang and hang out is always such a stellar idea. Of course, every great get together requires a cold refreshing beer… and I always go for Stella Artois. It's the perfect beer to sip on a warm summer's day.
This past weekend, the boys and I got together over some quick bites and some
Stella Artois beers on a warm summer day. Of course, every summer party needs a great beer and our Stellas were perfectly chilled to the right temperature. I prefer pouring mine into one of their amazing chalices… it makes me feel extra fancy and sophisticated. But believe me, nothing wrong with being a "right out of the bottle" kinda guy. Either way, it just feels great to be able to stay cool by savoring the beer and the moments with friends. It's moments like this that make doing what I do so much fun, taking the time to relax and enjoy the company of amazing like-minded individuals doing great things… each in their own way. Love the chance to be able to gather and share amazing stories and hear all the things they are up to!
It was such a great day reconnecting with these boys and savoring the greatness of summer.
We listened to great tunes, laughed at some of the great times we've shared and ended the evening hanging on the rooftop with the beauty of DTLA surrounding us. Such a great day when you can spend it with greater friends!