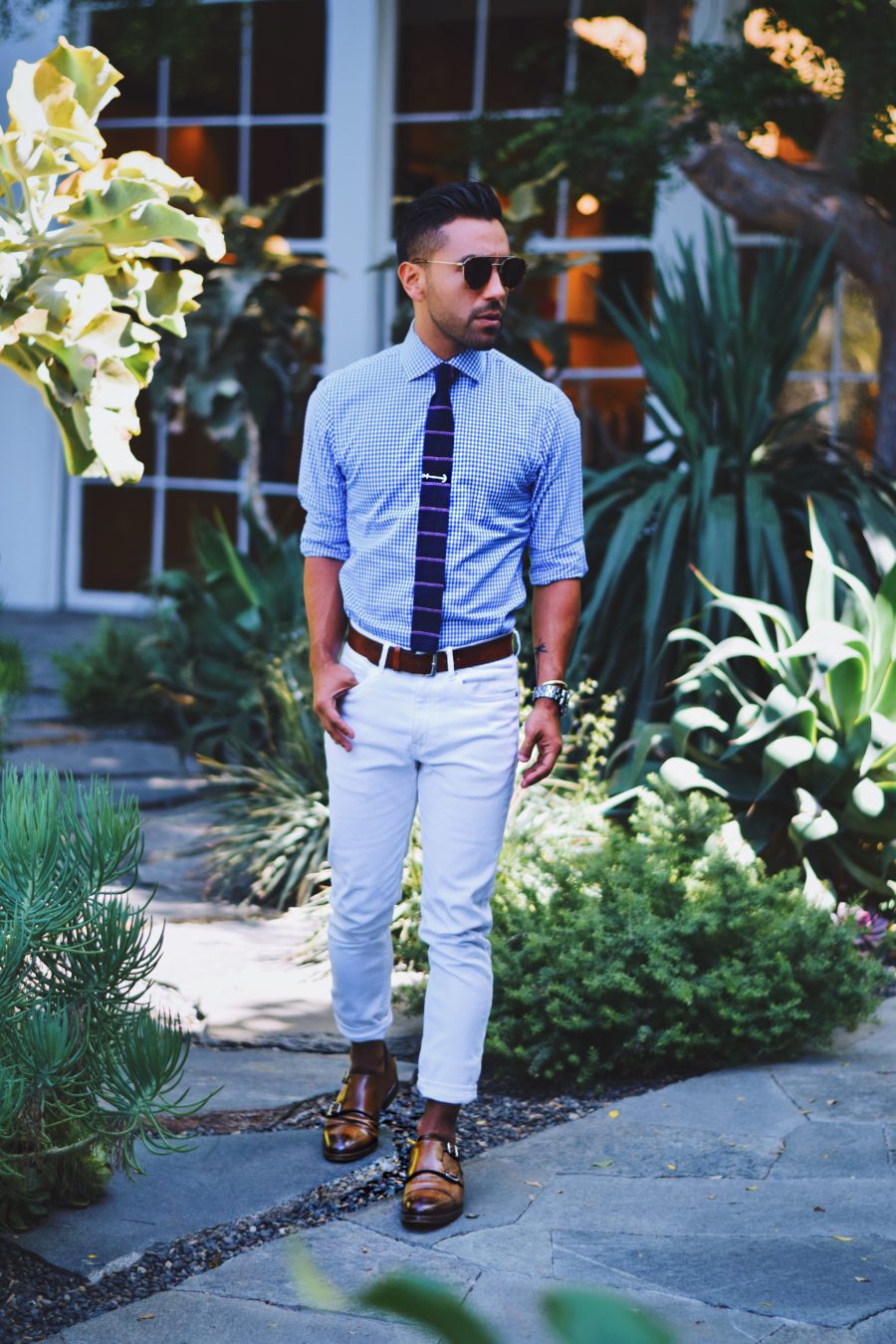 Summer is around the corner!…There's no way around it and you have to stay cool in the heat while looking cool at the office… what to do? Well, if you know me you know I love rolling up my sleeves and, in the heat, its with even more intention! Thanks to The Tie Bar, I'll be looking fresh while staying fresh in their great shirt (yes, shirts!!) and tie combos!
Summer style can be just as fresh and modern with the right combos. I teamed up with my good friends over at THE TIE BAR to bring a "cool for the summer" office fits. For my first look, I went classic #JFIGSTYLE in blue. Of course, went with a lighter hue. Their gingham shirt is the perfect shade of summer blue while lightweight to keep you cool. Paired it with their ever classic simple striped knit tie to give the fit a color balance with its dark navy and pink (or purple? you guys tell me!) stripes.
Also, dare to wear white pants to the office and keep a navy blazer at hand and this is a perfect fit that can easily translate from workwear to daywear to "happy hour wear". Classic shades and double monks complete this fit.
will you be wearing this? what are your thoughts? Comment below.
with respect and in style,
J Fig.