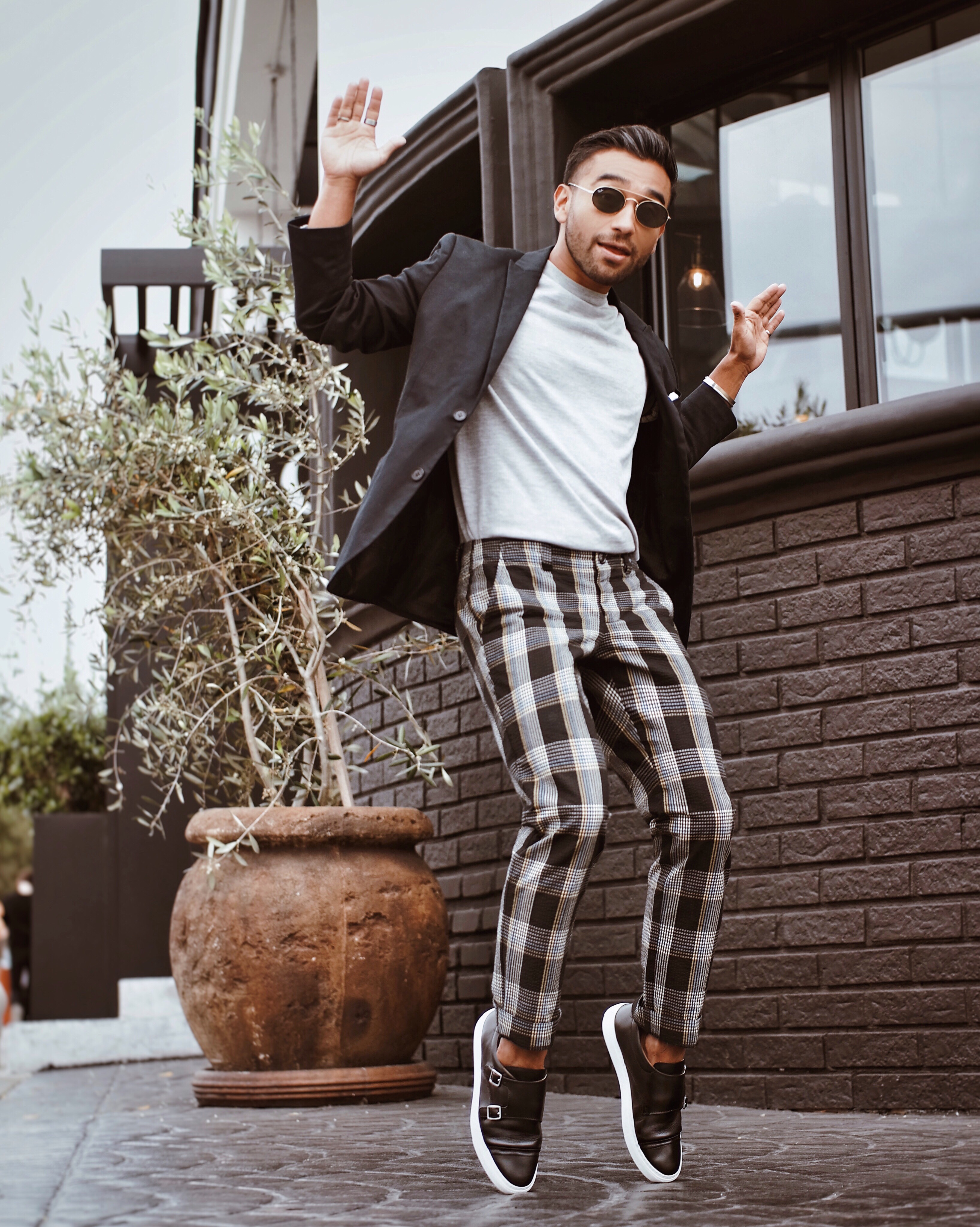 Wearing black is usually thought of something you do in the fall and winter… well, doing it in spring or summer can be just as easy with some simple and lightweight tweaks. Read on, for some of my favorite (and easy) tips!
This has been a spring for the books… with rain and gloomy weather, Wearing black in LA has never been easier. Now this does not mean, wearing all black… after all, it is spring. The easiest way to pull a black fit is by sticking to lighter fabrics, like tweeds and light cottons.
For this look, I choose these tweed pants in dark shades with a subtle hint of detailing with tie yellow stripes. That instantly makes the pants feel more summer ready!
Another quick fix is switching out your typical heavy cotton shirt for a breathable knitted silk cotton T-shirt. In the light grey, it instantly brightens up your otherwise dark color story.
Last but not least, switch out your usual lace up shoes for some fun yet "office friendly" sneakers. For example, these Taft gable kicks easily look perfect for summer. Go sockless and let those ankles breath!
Black for spring.. now, THAT'S groundbreaking!