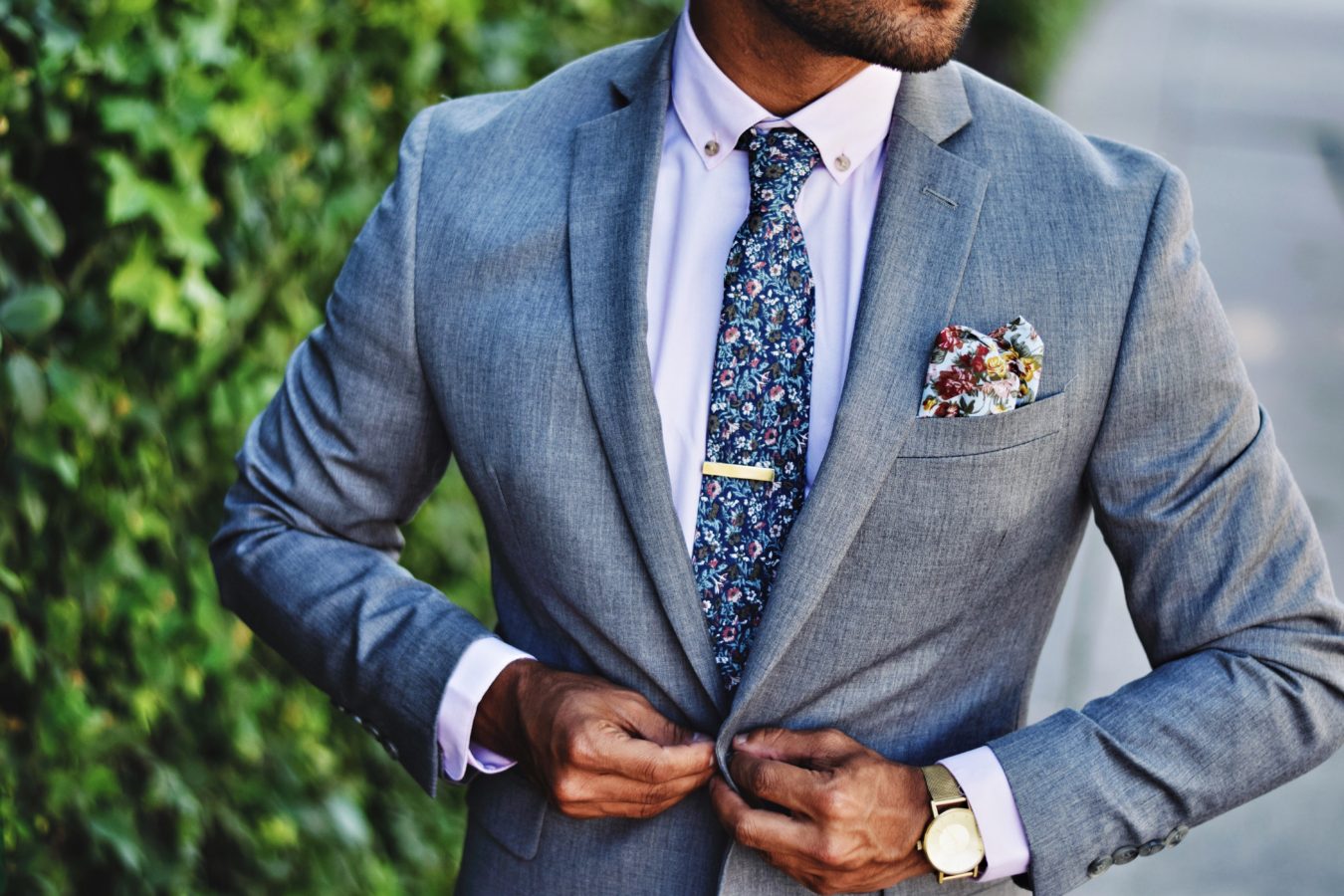 Spring is in full bloom! For my last look with my collaboration with Bar 3 Mens, I went with a fit perfect for these warmer spring days in light florals and a light grey suit.
Lighten up… your suit, that is! I went for all the lighter shades that are perfect for the warmer spring and summer days. A slim fit grey suit paired with a dusty pink shirt are sure standouts, while the bold floral print tie and pocket square add the right amount of up close detailing. Let your clothes bloom this season with a great floral print, you won't regret it. A dusty pink shirt is your go to move in adding a subtle pop of color, especially paired with a floral tie and contrasting floral pocket square.
All items linked at the end of the post so that you can instantly shop the look!