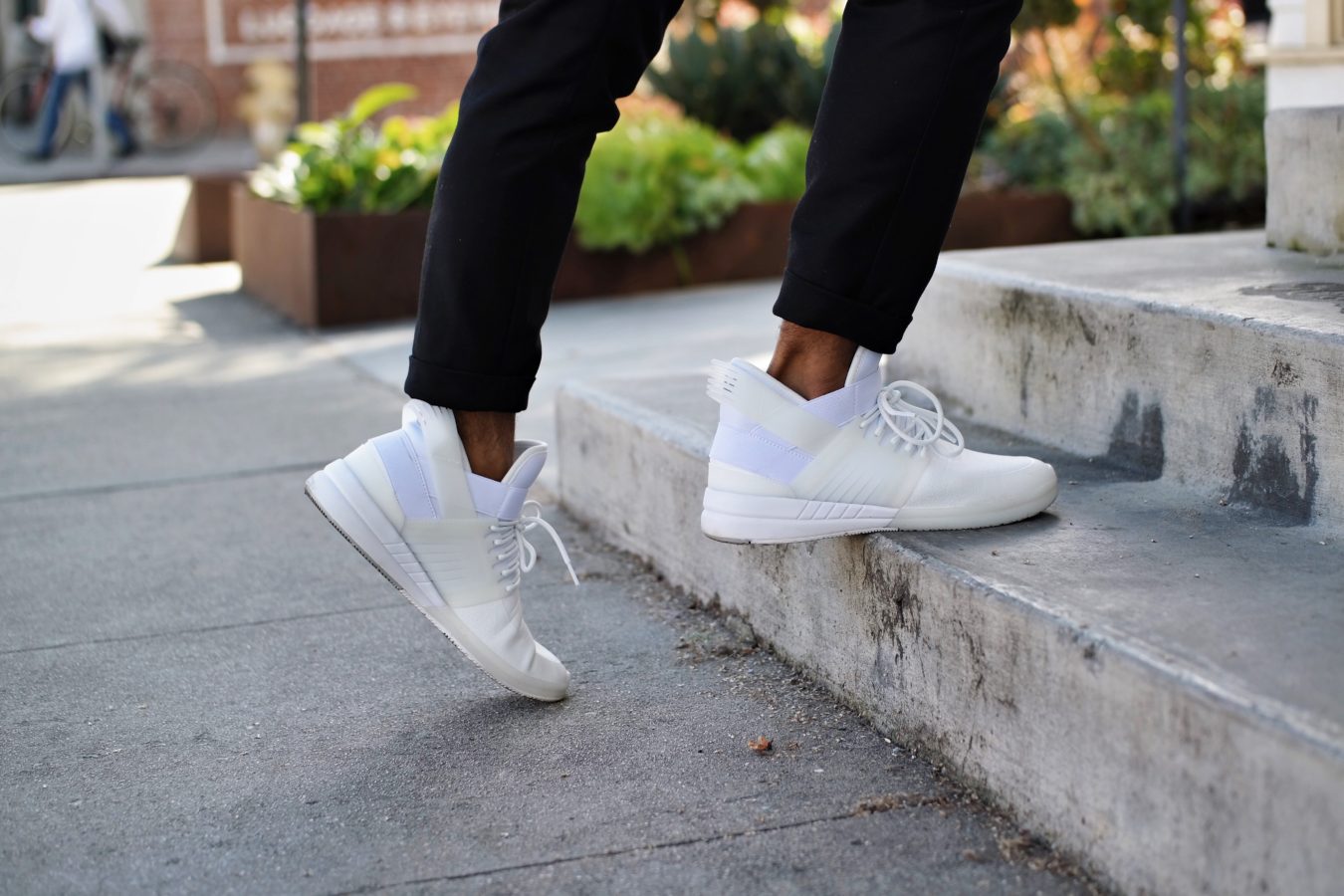 The beauty of a lux sneaker is that it goes great with a more dressed up fit and is even the perfect alternative to lace ups and monk straps. The rage is all about athleisure and these Supra Skytop V athlete-surely (had to pun, not sorry) take this fit to next level sophistication.
I've been enjoying this warm weather and this simple yet classic black and white fit make it easy to feel dressed up while staying comfortable and laid back. The subtle details in the shirt add the right amount of attention while the cuff in the black slacks give it overall chill vibes. Definitely feeling this (a la Mark Ronson) fit that is as timeless as it comes with a flare of modern edge.
With the recent evolution of my style into new territory, the kicks is what makes this fit standout, while they are still full functioning skater shoes (after all, that's what Supras are known for!), they are sleek and definitely on par with high fashion kicks… expect to see these more often.