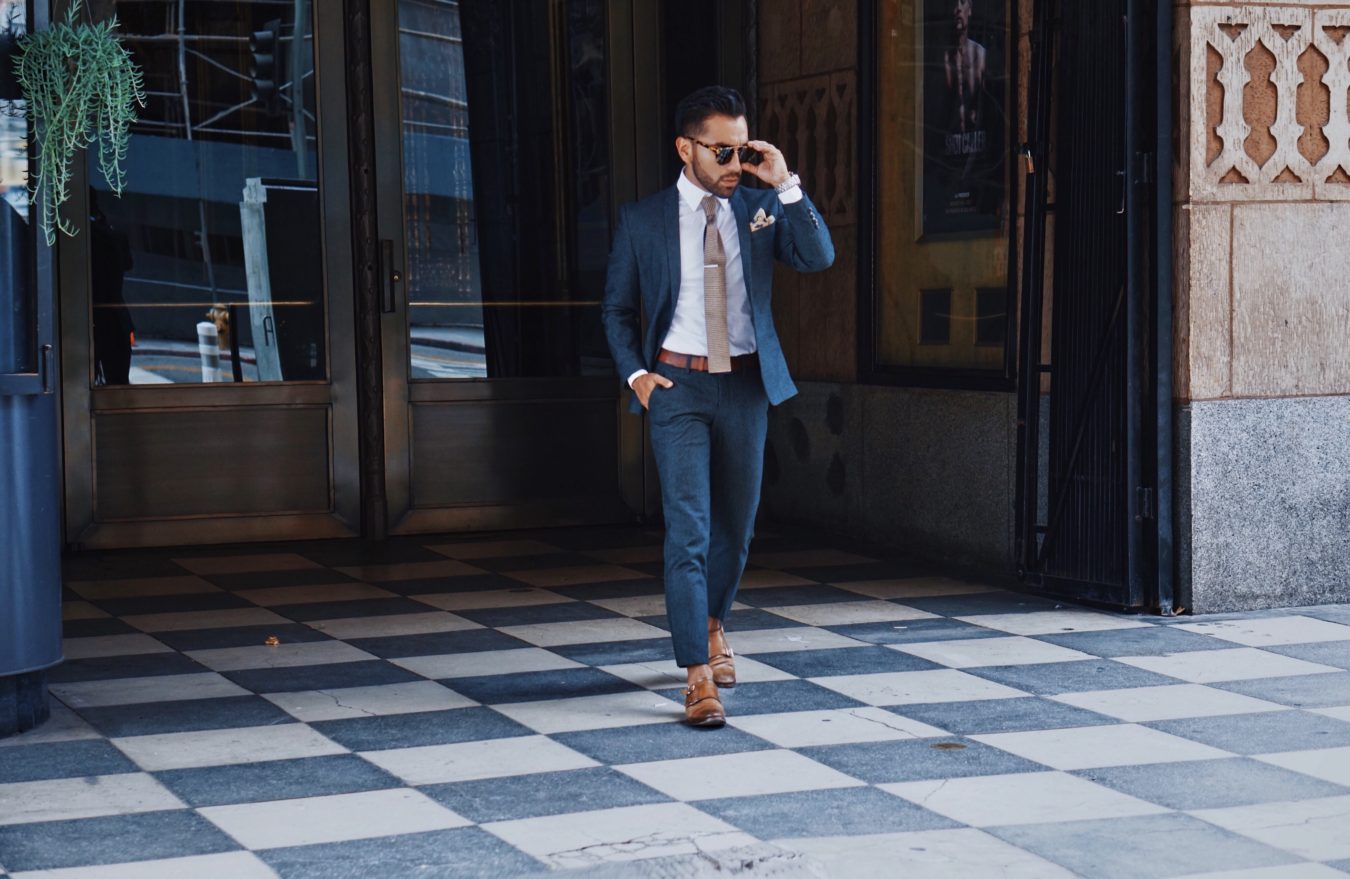 Being a modern man of today is not just about looking good. As someone that is constantly on the go from meetings to fittings to photoshoots throughout different parts of my beautiful city, it's important to feel confident in your own skin.  Confidence can be great style and taste but it stems from being true to who you are and the core values that matter most to you.
How do you want people to remember you? See, personally, I want people to remember me as a humble, loyal and kind man who walks confidently in his own skin. That's the approach I take in what I wear, but more importantly, life… to be a man that is confident, fearless and determined. I remind myself of this every morning before going about the busy day to day routine. By grounding myself in core values that set the pace and influence everything that my day will consist of. Because of this I am able to walk into any room dressed to the nines, smelling great and seeing heads turn. Wearing a suit is an instant power move and I like my suit to be bold yet with a sophistication, because this reflects how I feel. A suit in a standout color with a classic white shirt, subtle knit tie and patterned pocket square combo is a sure way to perfectly balance classic and modern vibes. The beauty of this combo is that it can easily go from day to night and be perfect for all activities throughout the day. From the office to date night or a night with friends, this winning combo is a sure fire winner! The same can be said for my latest favorite scent, Hugo Boss Tonic, which is perfect for the modern man of today. It brings out a feeling of confidence and success that makes me proud to be who I am.  Since I am constantly on the move, I carry my Bottled Tonic with me in my bag for those moments when I need to instantly freshen up with the subtle yet bold scent.
Hugo Boss Bottled Tonic, is the newest fragrance from the Hugo Boss fragrance collection, it's a modern twist on a classic scent that has been worn by many integritous men in the past. It's fresh and perfect for the man on the move with elevated citrus essences and bold wood notes that combine to personify integrity and confidence. When I started this journey, I made a commitment to myself to always stay true to who I am: Being a man that lives with integrity, stays humble and is committed to inspiring others to be the best version of themselves. While being a menswear influencer is my passion, I have a very distinct approach to clothing and style as I strongly believe that every man is dressed his best when he is confident in the clothes he is in.
Pop into any Macy's  and check out Boss Bottled Tonic! I promise you will be glad you did!
In partnership with Hugo Boss.