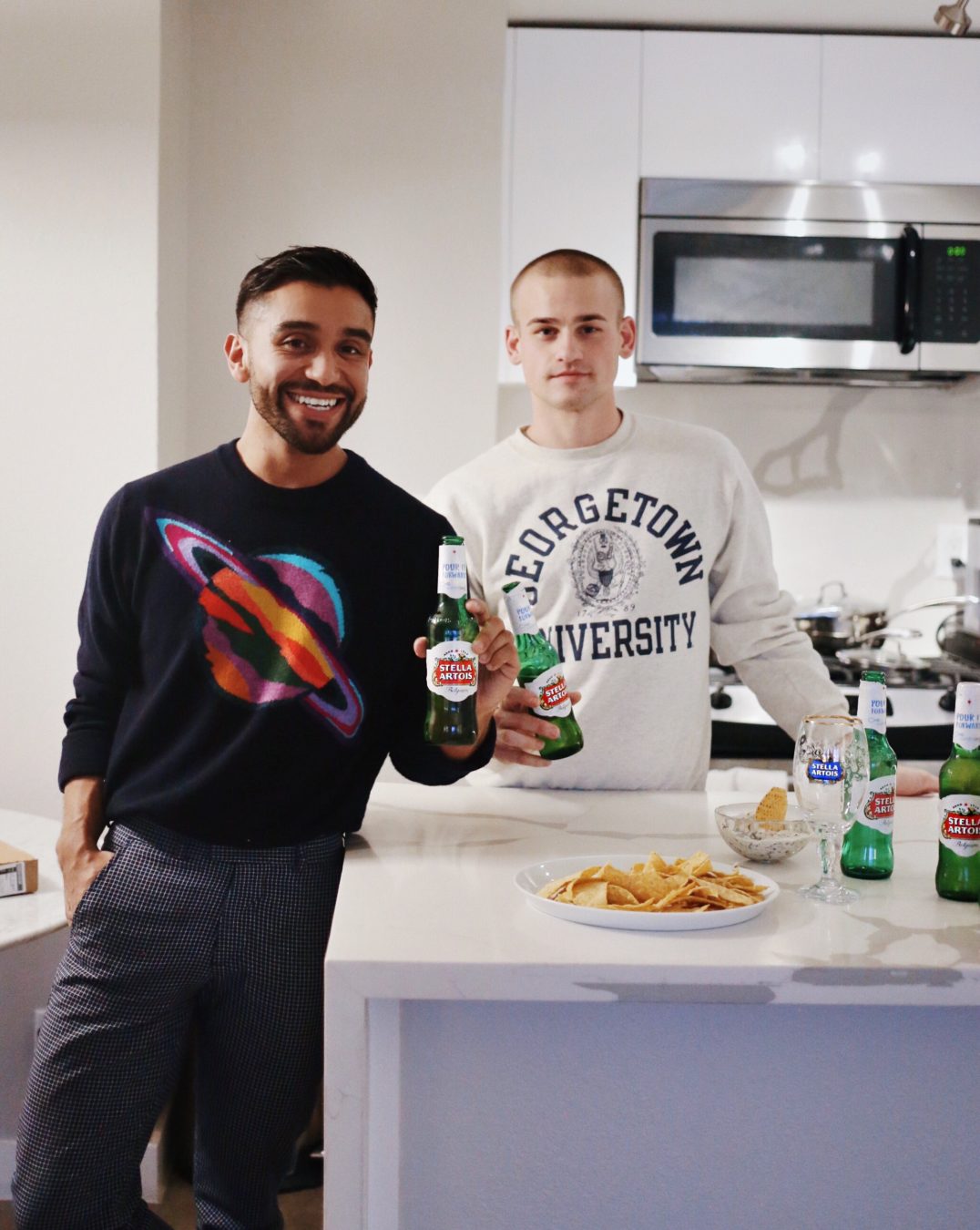 So, the Super Bowl is tomorrow and the Los Angeles Rams made it!!! WOOT WOOT! Now, I'll admit, I don't keep up with football during the regular season (I mean, who can keep up?) but once playoffs start, I keep up with the teams as much as I can. As a diehard Angeleno (y'all know I love my city!), seeing the Rams make it to the Super Bowl is such a milestone and called for a celebration with Stella Artois a plenty!
It's been 35 years since an LA team has made it! I gathered up my boys for a celebratory "super bowl kickoff" get together last Sunday (during the Pro Bowl, nonetheless) to get us excited for tomorrow's big game. What better way to celebrate than with some cold Stella Artois and my favorite finger foods knowing that this weekend we will be witnessing history (you got this LA RAMS!)
I always choose Stella Artois for any celebration and gathering and this time its even more special as Stella Artois has teamed up with water.org and is changing lives! Stella Artois is helping end the global water crisis by giving access to clean water to people in need. For example, every 12 pack gives 12 months of clean water for one person in the developing world. Their conscious effort to make a change in this world is reason enough for me to make Stella my beer of choice!!

So remember, when you are prepping for tomorrow's big game, make sure to stock up with Stella Artois and Pour It Forward® Not only will your friends thank you for it… you will be supporting a great cause and make a huge impact!