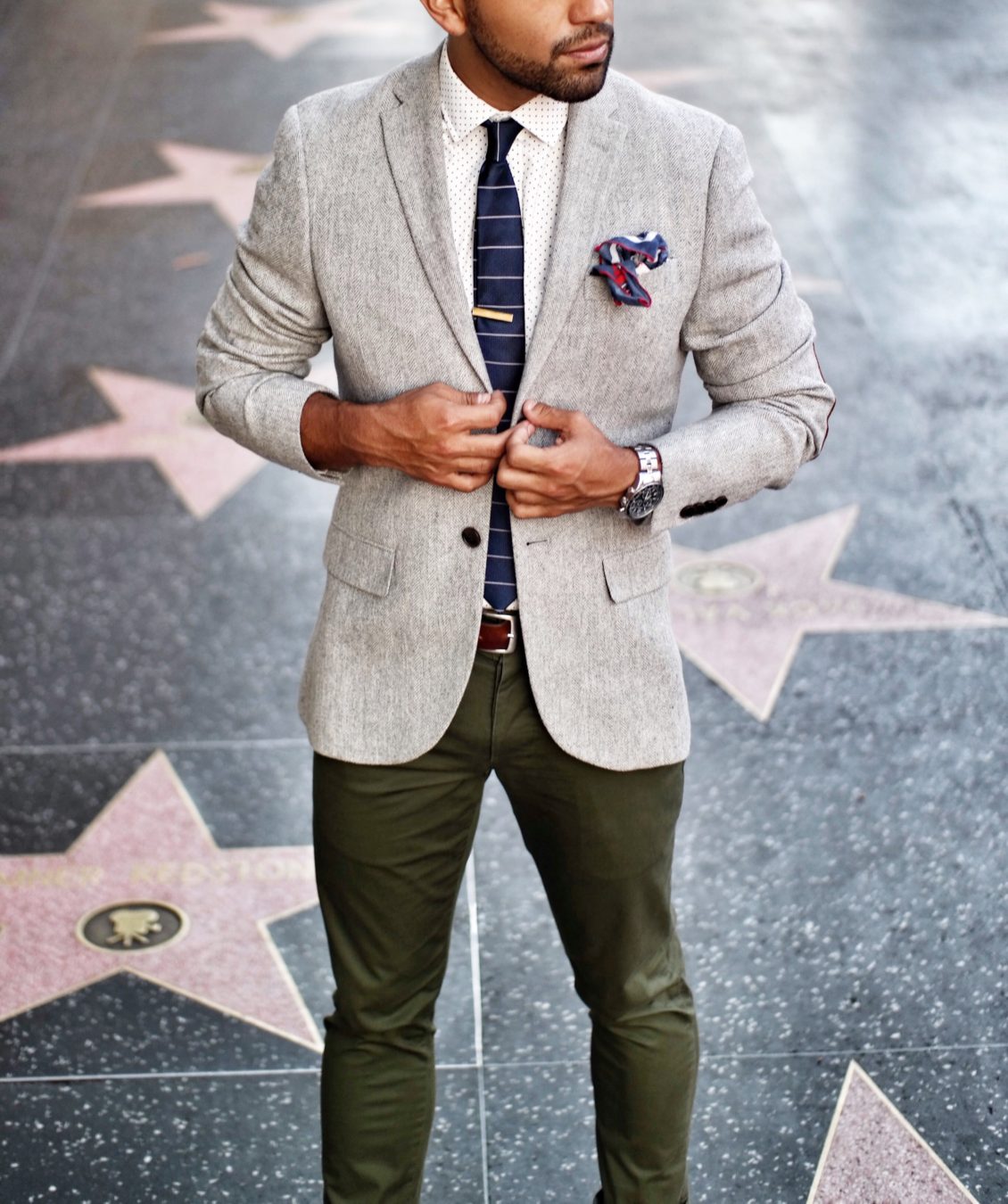 Those awkward weeks (for some, months) between summer and fall always leaves me confused as to whether to start layering, wear socks, skip the jacket… you catch my drift. I decided to show you all a fit I would consider a "transition to fall" look.
I opted to plan my outfit around a classic (and your favorite) pair of hunter green pants. Paired the green pants with two other classics, a white button down and navy tie. I went with versions of both that have some detailing, the spots in the shirt and minimal stripes in the tie. The two pair together balance each other out since both patterns are subtle and clean. Threw on the herringbone elbow-patch jacket that definitely gives off fall vibes but rolled up the sleeves and cuffed the pants for a more laid back casual feel. The cap toe shoe is a good balance and gives it that refined and polished feel.
Also, I would like to share some personal thoughts. Being born and raised in LA means that Hollywood kind of became "my backyard". It's crazy because while I was shooting this "transition to fall" look, I paid attention to the beauty that is Hollywood and what it represents. I live not too far from it (10 minute drive without traffic, my LA people know what that means) and have been there several times that I easily forget that people come to Hollywood with dreams and aspirations of "making it big". This was a beautiful reminder to never give up on our dreams and that, with determination, anything is possible.