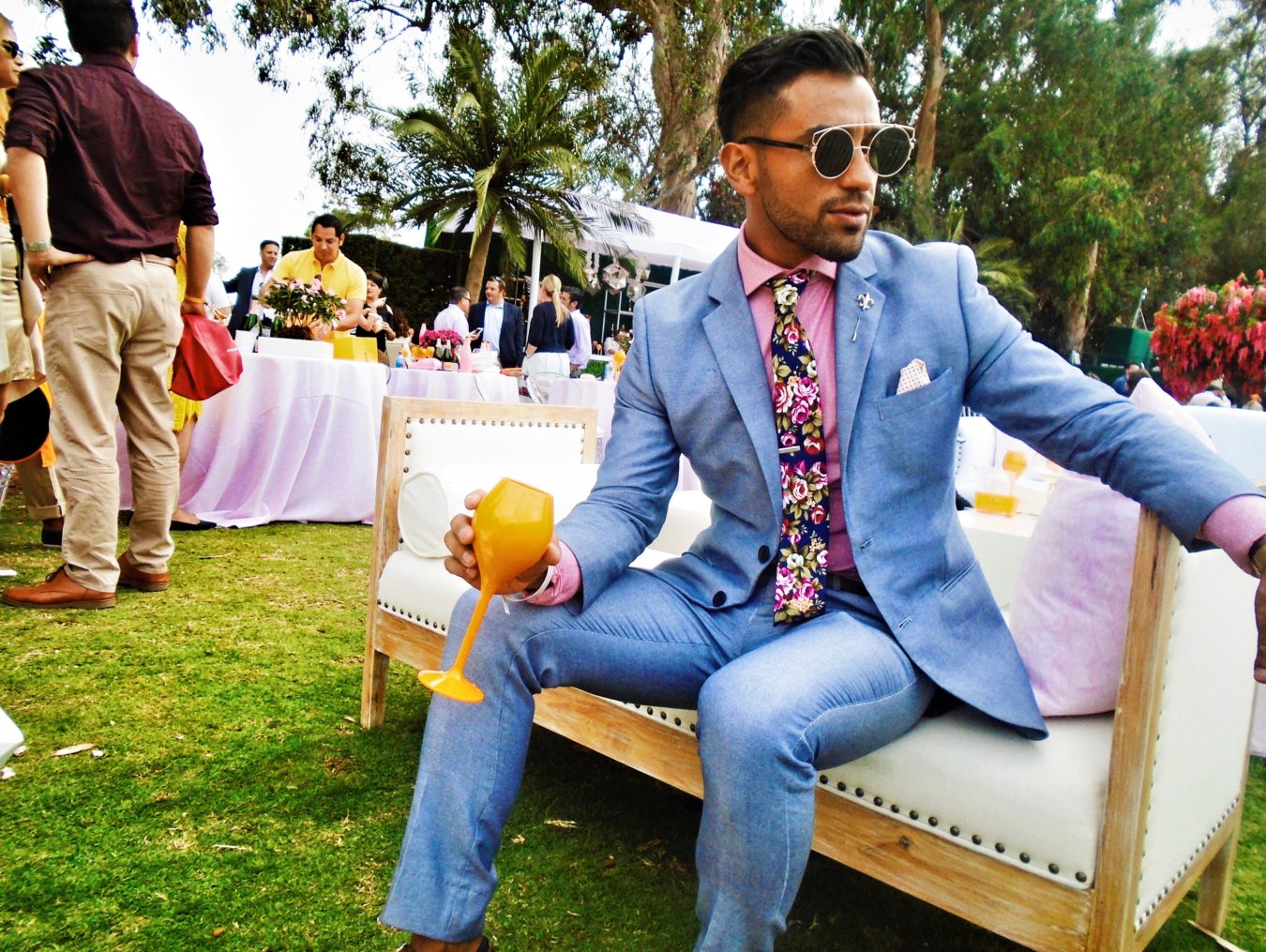 This past Saturday, I had the honor to join Veuve Cliquot at the seventh annual Veuve Clicquot Polo Classic, Los Angeles. It was an exciting afternoon of polo viewing and picknicking all while enjoying a glass of champagne, of course! 
As any classic would have it, dressing up is part of the overall experience to give the event the amount of class and timeless classic style it deserves. The day was beautiful (as beautiful as an LA day can get!) Polo-goers and champagne sippers alike donned their best versions of an outfit worthy for a polo classic. Women wore beautiful hats and bright colors while the men kept it dapper in their linens and seersuckers. One thing's for sure, it was a vibrant and lavish affair.
Not one to shy away from bright colors and bold patterns, I went with a light blue suit and complementing pink shirt for the win. The true standout piece was the floral tie that was the perfect way to accessorize with the overall vibe of the event. The fit was polished clean classic but with enough flair to live up to the tradition of the classic.
Here are some few shots of what I wore and overall feel of the event! Can't wait to do it again next year! Thanks Veuve Cliquot for hosting me!
[DETAILS: SUIT – H&M, SHIRT – EXPRESS MEN, TIE – DAZI USA, SHOES – STAY TUNED]