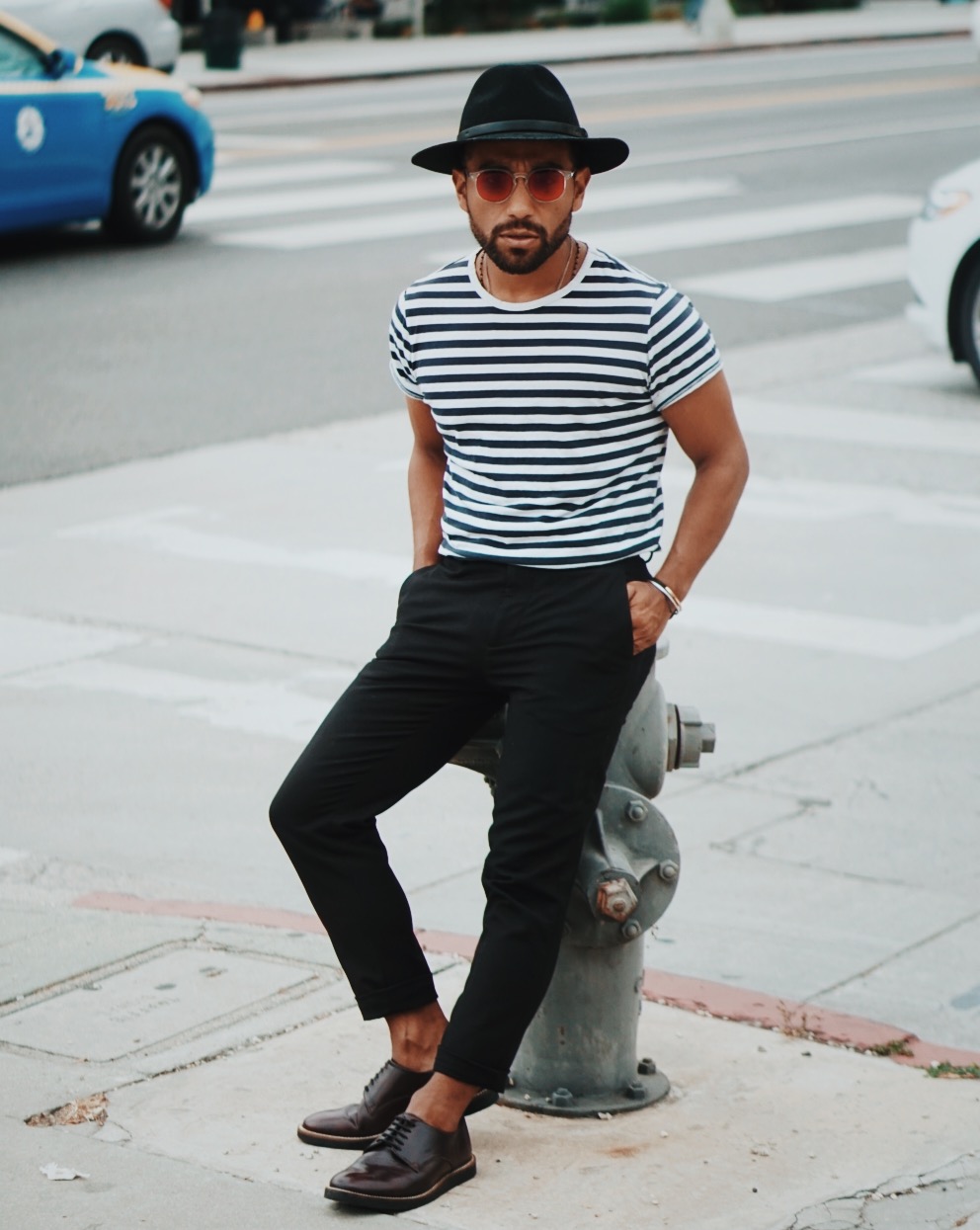 Stepping out of my comfort doesn't always mean trying something new or daring. I've been wanting to step up (or change up) my style game with a more minimal and refined approach yet with a taste of class and sophistication. Of course, I immediately gravitate towards French vibes. The French have a way of making the most minimal outfits look so rich and clean.
 I love color… that is no  secret. But, from time to time, I like to hit the reset button on my vibe and usually pick right back up with minimal fits. A huge part of my style evolution is due in part to the changing nature of my life. For example, leaving my 9 to 5 job and embarking in this creative world means that my outfits can take on a more lax approach. I no longer have to wear a suit or a tie daily (although I do love a good suit and tie combo!!) It just doesn't call for it on the daily!
Having said that, remember a tee shirt and pants doesn't have to look casual… I can easily see how I can rock this outfit into the office. By tucking in the sleek and slim tee into my pants, the look is instantly less casual and steps into a chic territory. Skipping the jeans for a slick pair of black slacks also makes a major impression as does switching out the go-to white kicks for a rubber-soled lace up that has the functionality and feel of a sneaker but the look of a classic lace up shoe. These burgundy version also add a subtle pop of color to bring just the right amount of color to the fit. I opted for the hat as I was out and about town running errands and taking meetings plus it was kinda gloomy and drizzly. The hat adds that extra layer of attention and hid my messy hair.
Simple, clean and minimal… three easy words to remember when you find yourself in a style funk… even on the gloomiest of days.