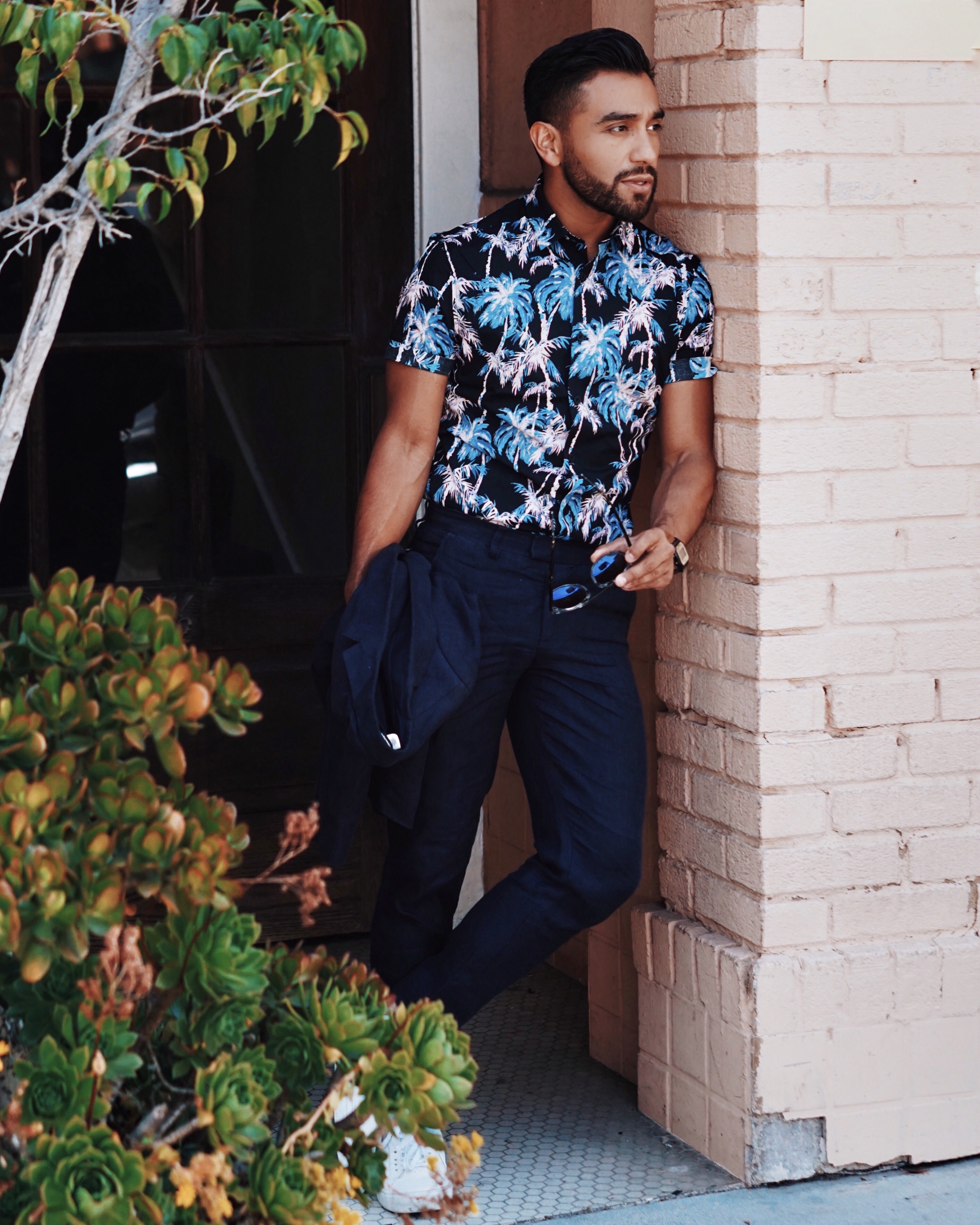 So, if you have followed me for quite some time, two facts should come as no surprise: I love a great print button down and I love palm trees. Well, recently, I checked out the Spring/Summer ASOS collection and immediately knew I had to get my hands on this amazing palm tree shirt. The pattern is bold enough to be a standout piece on its own and works easily for a casual fit or even a more suited vibe for running around to meetings during warmer days!
Don't be afraid to wear a suit! Suits are not just for the office!Wearing a suit doesn't have to feel stuffy or office professional. Making some simple tweaks, you can take your suit to a modern laid back vibe, perfect for these warmer days!
I broke out my favorite linen suit to achieve that laid back smart casual vibe I was going for! Not only is it light and fresh, it is super comfortable and casual. Also, since I was using the shirt to anchor the fit, a navy version keeps it classic clean and balances out the colors of the shirt. By skipping the belt but still tucking in the shirt, the fit still has a formality to it but with a chill approach. Skipped the lace ups for some fresh white kicks for that added layer of LA casual cool.
Again, the key here is the shirt. It's fun and bold and yet looks nicely when you give it that "dressed up" vibe. I live and love a great short sleeve button down because, not only can you not tell its short sleeve under a blazer, it helps in the hotter months (and, personally, I am always running on the warmer side).