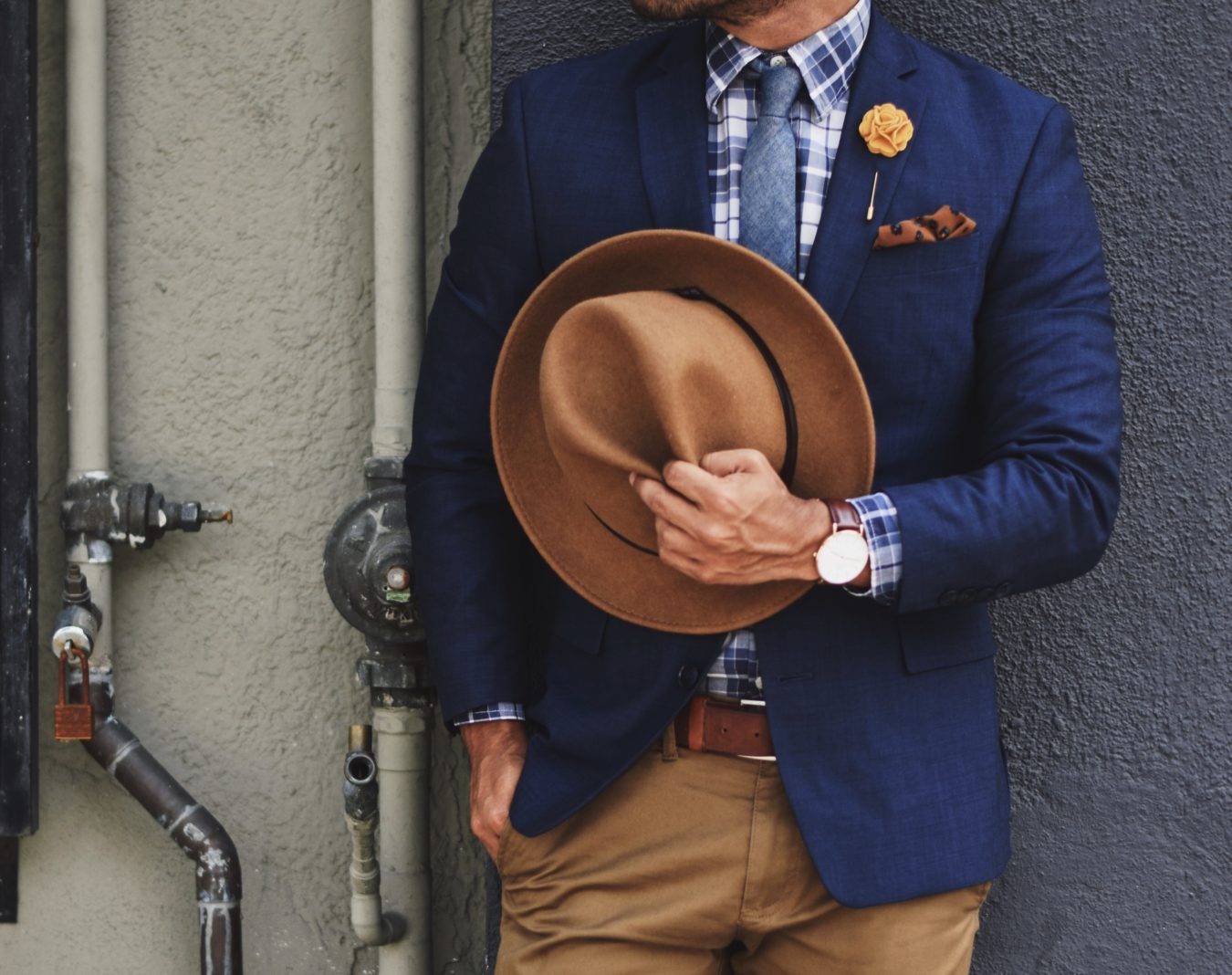 Brown and blue in spring?? Sure, why not!! The trick to wearing this color combo is going with brighter versions of them and adding some much necessary lighter details to make it spring friendly.
With a little nod to dapper wear, I went full blazer and tie but kept it modern and fresh with cuffed chinos and a lightweight plaid shirt. The lighter shades of blue throughout the fit balance out the darker browns and blues.
The bright yellow lapel pin and funky pocketsquare easily give the fit some much needed detailing while still subtle and classic.
Would you wear this fit? Comment below.
With respect and in style,
J Fig