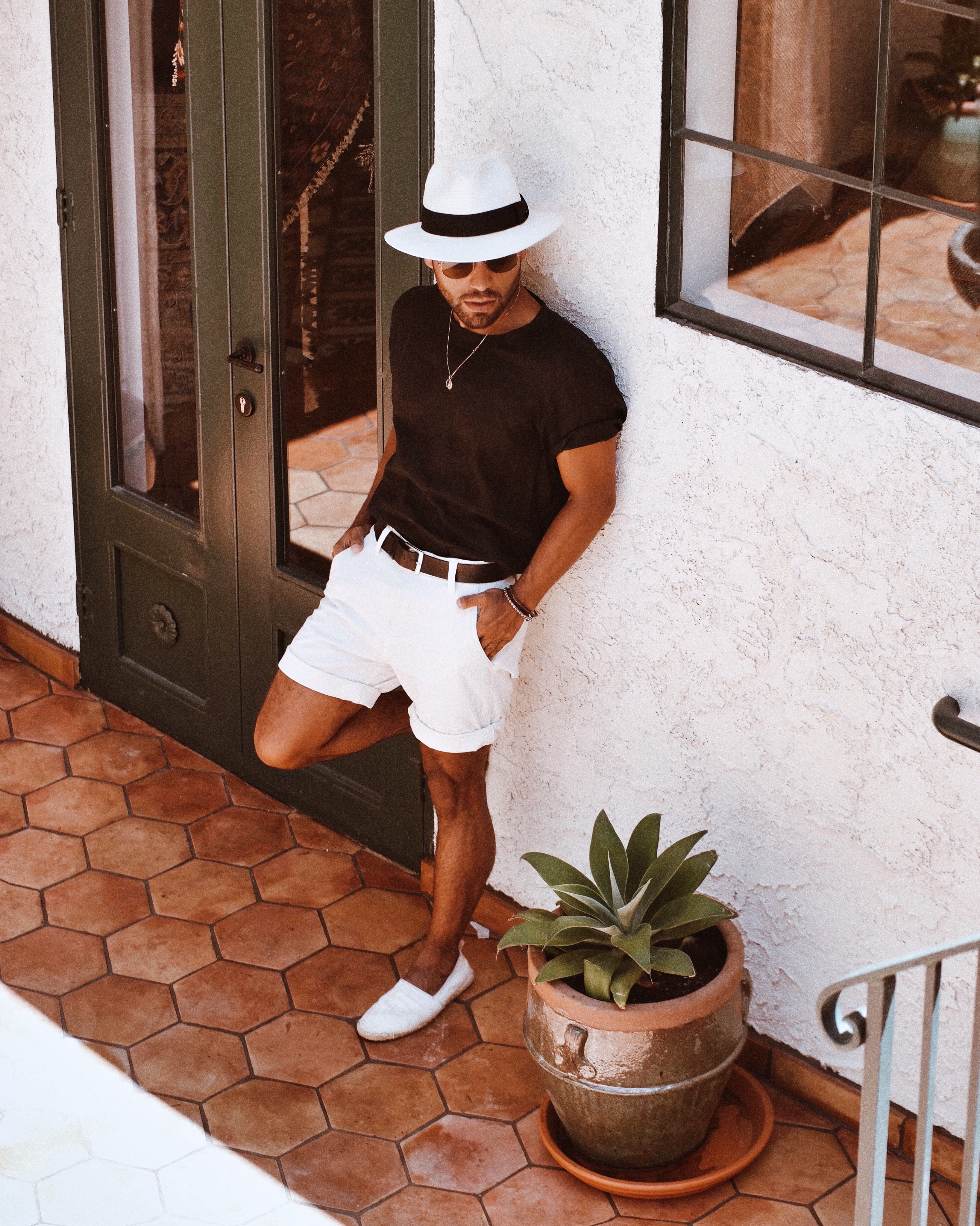 Summertime in LA seems like it's officially here ALL.YEAR.LONG!! I mean, we are at the end of a October and it is hot! (It's currently 96 degrees as I type this!) Well, I found the best way to make lemonade out of these lemons and post a great fit perfect for random summer weather (like this random LA heat) or for those that tend to get away to warmer temperatures during the winter.
Alright, I know us Californians have it made with year round sunshine… and I'm definitely not complaining… but I would love a winter moment. Since we can't have that, I'll take full advantage of this heat and bring y'all a perfect "resort getaway" fit. I mean, I know a lot of people who, in the winter, make it a point to go somewhere sunny, exotic and warm!
I can't lie… I'm the type of person that, when I travel to a different country, I make sure I am dressed in classic, easy and comfortable timeless looks. So, it was befitting when I found this "European chic" nook here in LA (on La Brea!) to use it as a backdrop for this fit.
Nothing like a classic clean black and white getup and this one is a doozy. From this modern linen "tee" to these pleated shorts, this whole fit screams European vacation. Tie it all in with a straw fedora, yellow tinted shades, and espadrilles and I am set. All I'm missing is an Aperol Spritz!