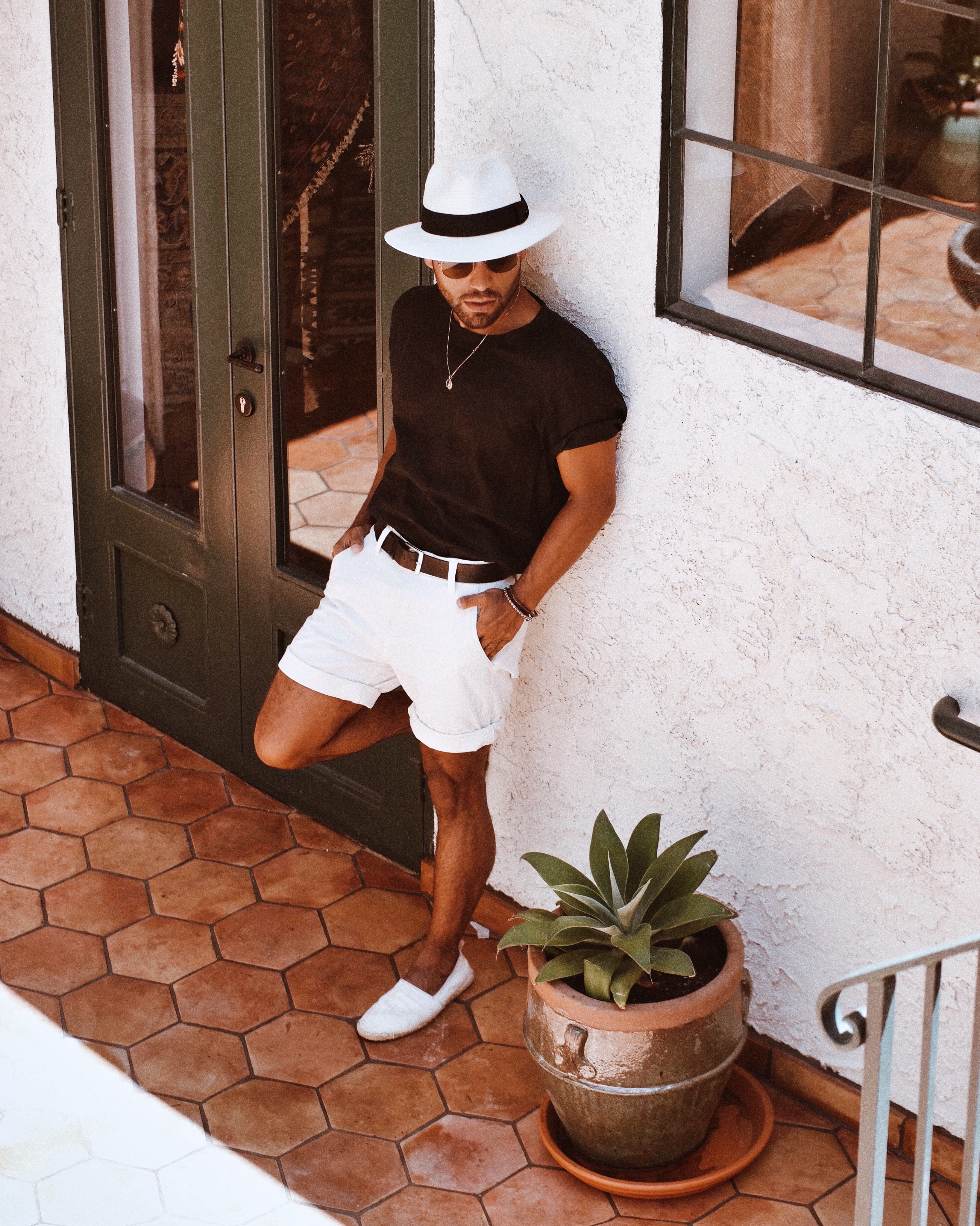 Summertime in LA is officially here! Now, usually the summer season calls for vacationing and fun in the sun. Since Covid-19 decided to shift all plans and travel is completely out of the picture,  I am bringing "european vacation" vibes into my style all summer long. Read up on the simple tweaks to stay cool this summer while looking classic cool.
Alright, I know us Californians have it made… we get sunshine and warm weather year round.. but there's something about the summer that gives ups the perfect escape for some fun in the sun.  LA can easily feel like somewhere sunny, exotic and warm… all thanks to that summer tan and glow.
I can't lie… I'm the type of person that embraces classic, easy and comfortable timeless looks that are a nod to an era when, even in the heat, men dressed to impress in sartorial looks. So, it was befitting when I found this "European chic" nook here in LA (on La Brea!) to use it as a backdrop for this fit.
Dressing for the summer does not need to feel like a chore either. In fact, its the complete opposite! We get more liberty to…."show off that tan", wear the short sleeves and ditch the pants for shorts. An easy way to incorporate some fun yet keep it classic is by sticking to a simple color story (easiest combo? black and white!) and going off of that.
For this look, I went with this Cos oversized linen tee. Linen is always great as it's loose, light and perfect for a relaxed and airy feel. To balance the black, I went with a classic fit pair of Dockers shorts that I then hand cuffed to give it my own personal touch. To finish off this "ratpack member on vacation" look, I went with a fedora hat, black belt, simple gold necklace and white espadrilles. All I'm missing is an Aperol Spritz!