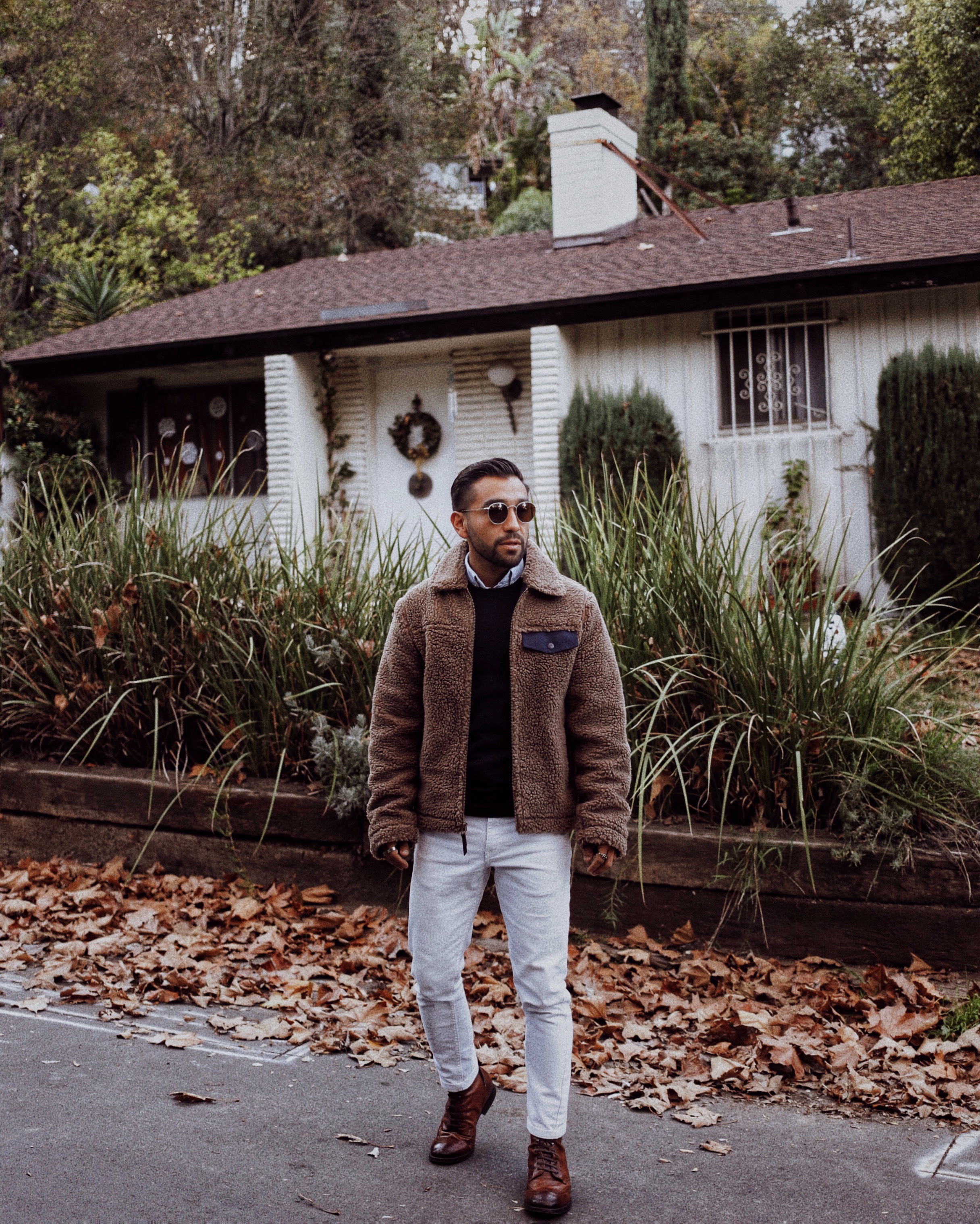 It's finally here y'all…. It's finally here!! WINTER IN LA!! hahaha. Well, it's finally starting to feel like winter in LA with cool winds and even rain. Of course, that gives Angelenos (and myself) any excuse to break out some winter layering. Now, I've been eyeing this "teddy bear coat" trend for a minute and… consider me on board! It's such a good balance of warmth and comfort and yet stylishly cool and effortless.
I got lucky with this teddy bear coat as I found it on a very last minute Christmas shopping trip to Target. That's right… found this bad boy at Target!! So, of course, I snatched it up for myself and gave myself one more extra present!
On Christmas Day, I threw it on over a classic button down and navy sweater combo. I wanted to keep the layers simple and minimal so that the coat would standout on its on… after all, it does make a statement as it is! Now, I don't believe in rules and I knew instantly I wanted to wear this coat with white jeans. It just looks so polished and clean. To anchor it all, skipped my go-to Chelsea for this amazing "urban lumberjack" boots for that woodsy approach I was going for. Just so happens that my best friends lives near one of the canyons so it made the perfect backdrop for these pics below.
Happy Holidays y'all!