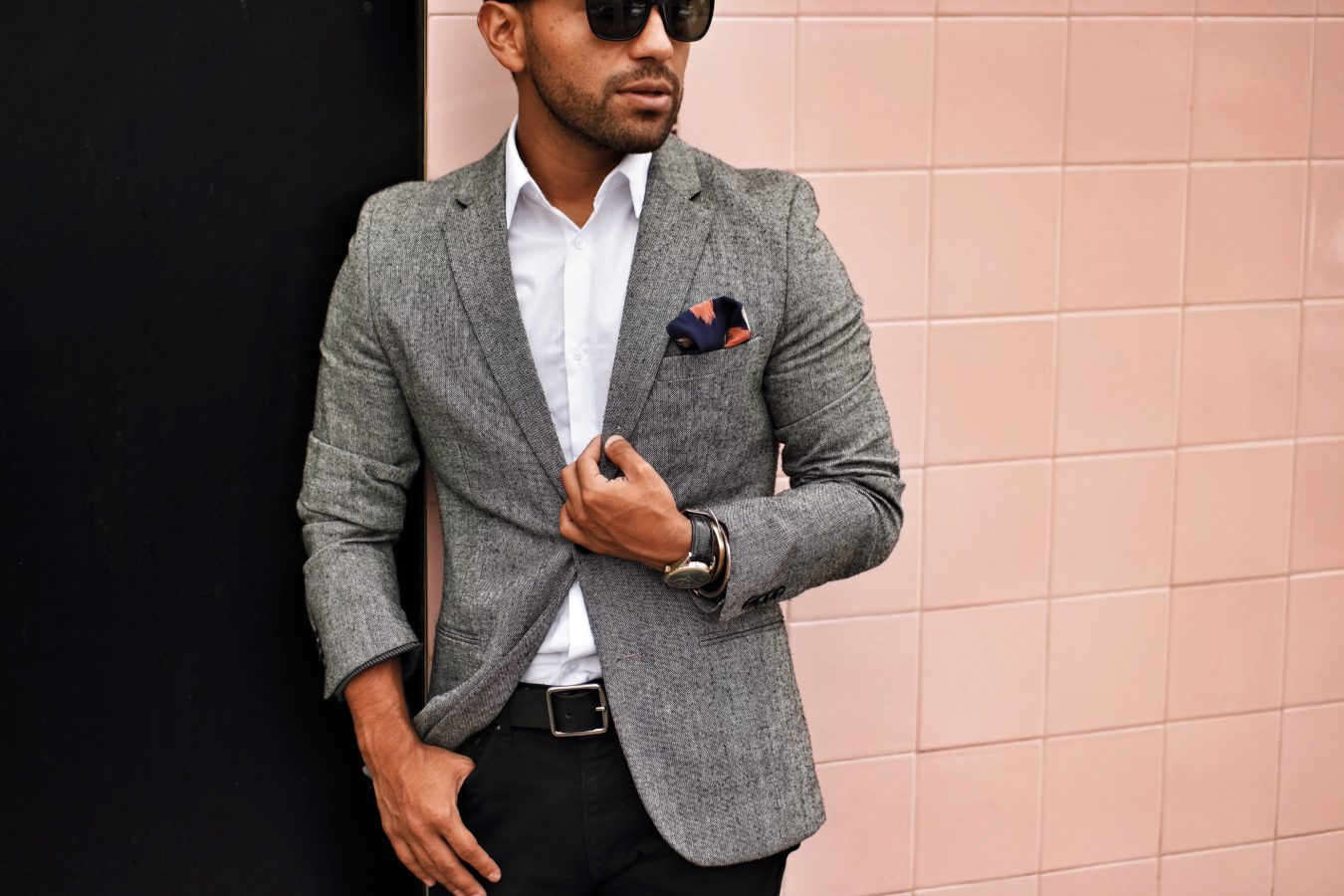 Wearing a bold color is always something you can catch me doing often and every chance I get. For this Mother's Day, I went with a neutral color palette in blacks and whites but still gave it that pink touch with very subtle detailing.
Some might think that wearing pink needs to be bold and bright but it doesn't have to be! Adding a small detail like a pink tone pocket square (similar here) gives it that minimal yet standout touch, especially when you wear a solid black and white combo.
The grey blazer is the best palette (and perfect for this random gloom!) and is the right balance for the little blush of pink. Adding on some man jewelry like my Miansai cuff and Ben Sherman watch add the perfect details for some clean wrist game action.
happy mothers day to all your moms!!