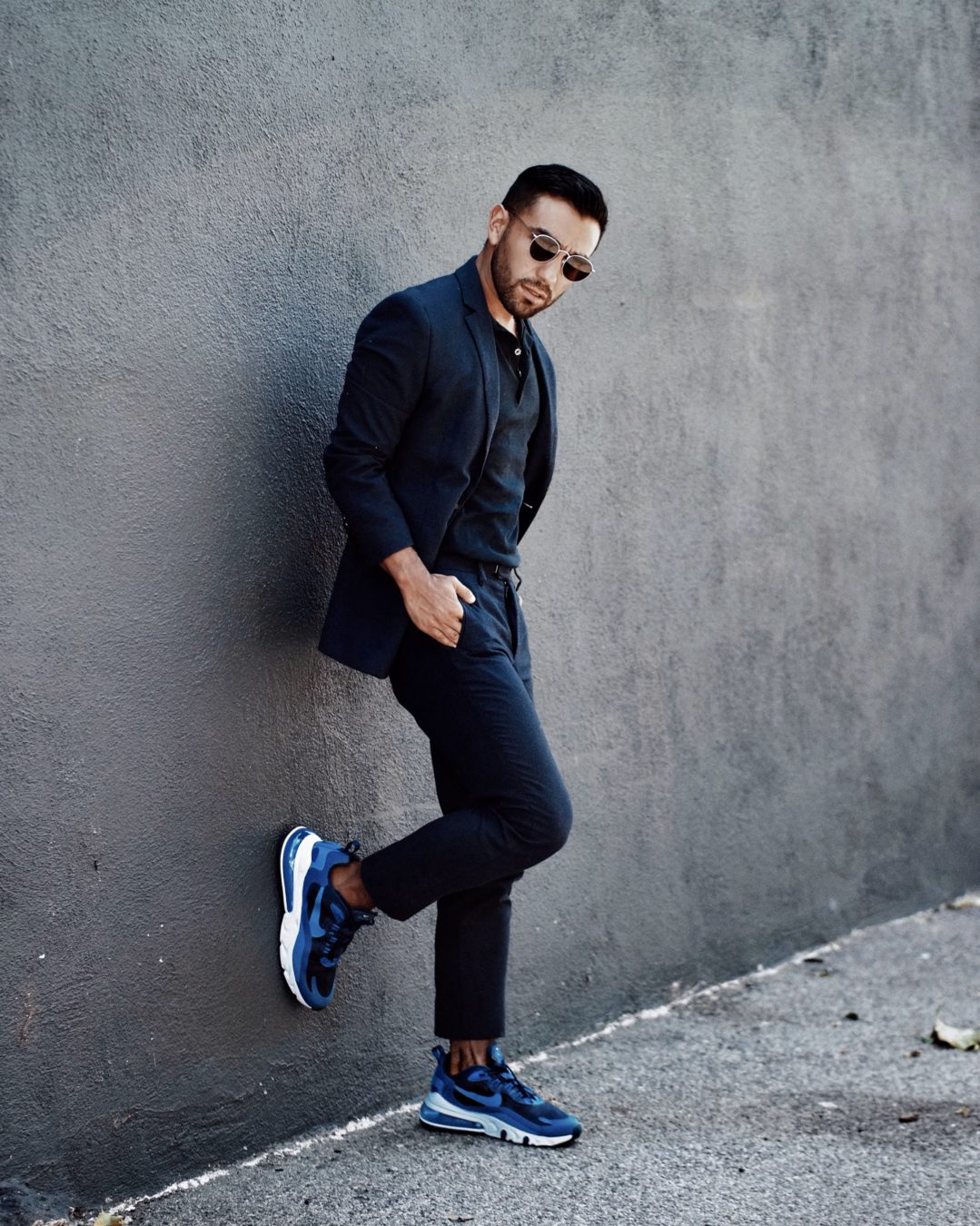 Fresh off the heels (pun definitely intended) of the release of the Air Max 270 React – Bauhaus color way, enter in their newest launch (and my personal favorite!), the Air Max 270 React Blue Void. With a trifecta of beautiful blue hues, this shoe is all style! It's no secret, blue is my favorite color so when I first saw these, I was super excited to give them my own spin and show how these can truly be a fashion statement.
The Air Max 270 React is a perfect balance of sporty chic and fashion statement. I mean, this design instantly takes me back to the early 2000's when some of my favorite artists were rocking the suit and sneaker look (here's looking at you Usher!). But why not? Stylish kicks are the rage these days and when the king of all kings in sportswear does fashion, they nail it! Not only are these kicks stylish, they are super comfortable… with the combination of two of Nike's mostlegendary shoe innovations, Air + React, this show has the right amount of cushion and a feel that's both soft and responsive.
But, let's talk some more about style! Now, for the longest I've been talking about how easy it is to pull of a suit and a subtle sneaker and that's what I truly appreciate about the AM 270 Reacts. Now, you all know I live for a blue suit and pairing these beautiful kicks with an all blue look was a no-brainer. The all blue look instantly makes this a sleek and clean look while letting the shoes do all the talking. Yes, their bold color brings that subtle pop of attention that I always aim for with minimal effort thanks to their color way.
All in all, there is no void here (yes yes, another pun). Nike got it right with their AM 270 React… a fashion forward shoe that will instantly upgrade your everyday stylish look.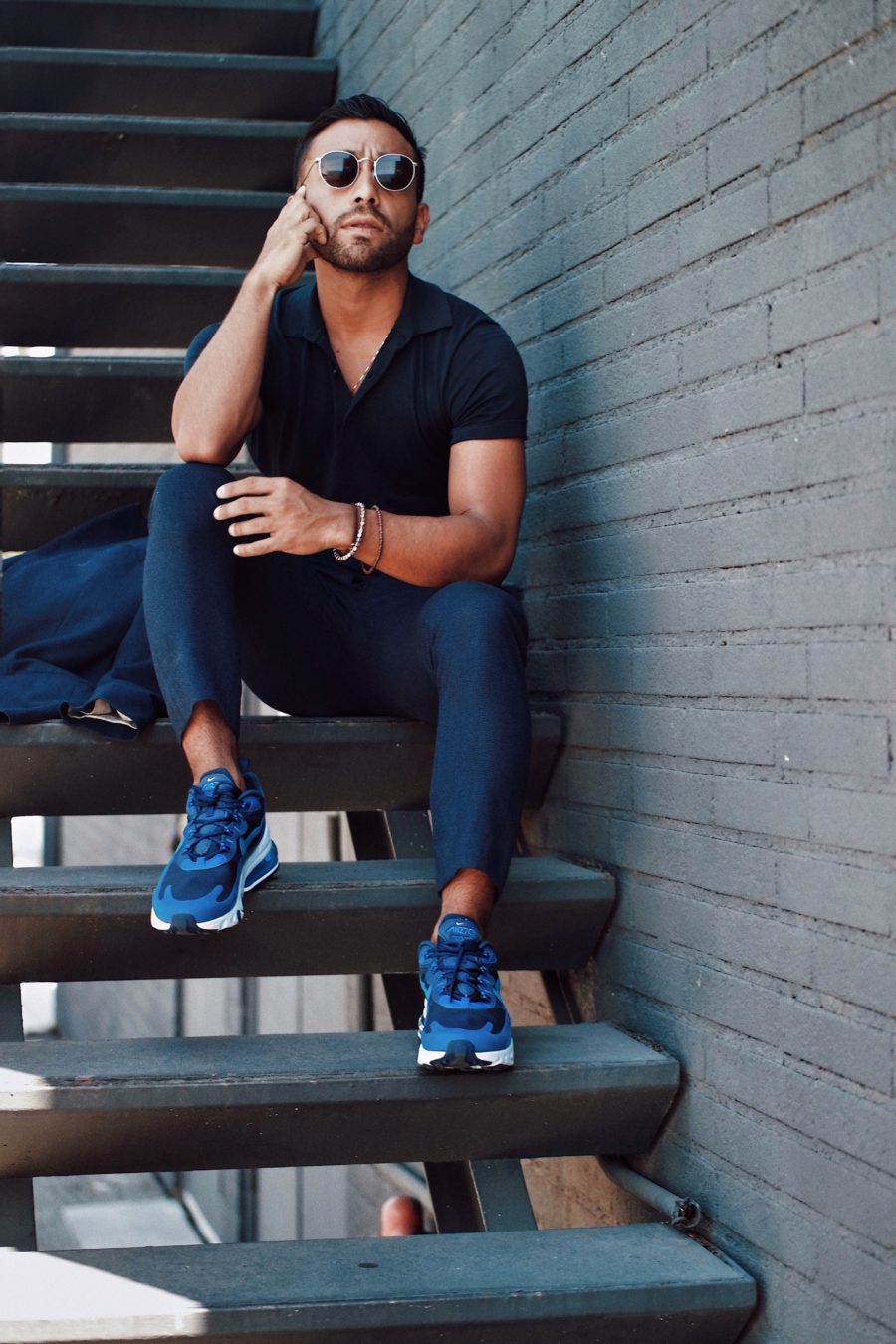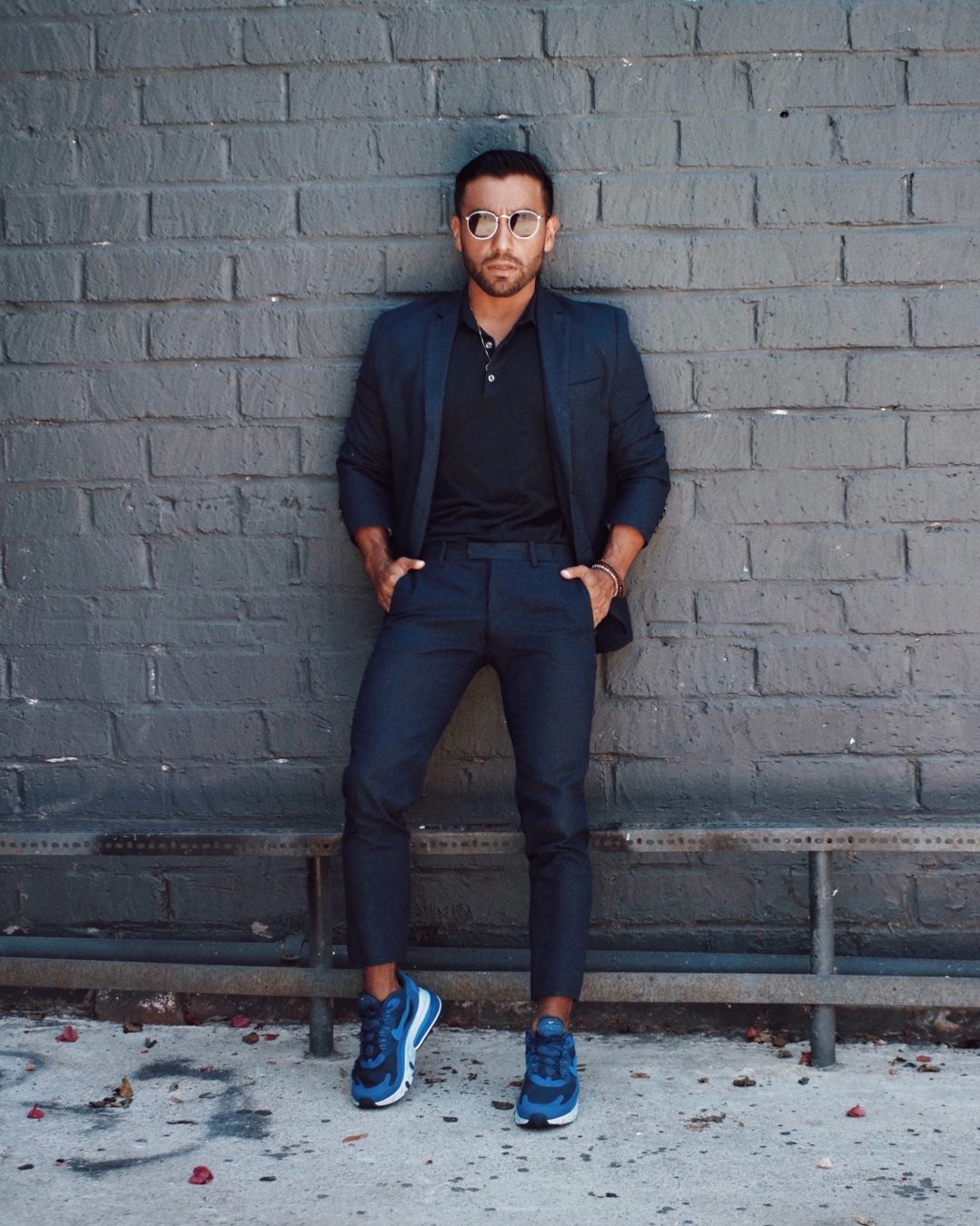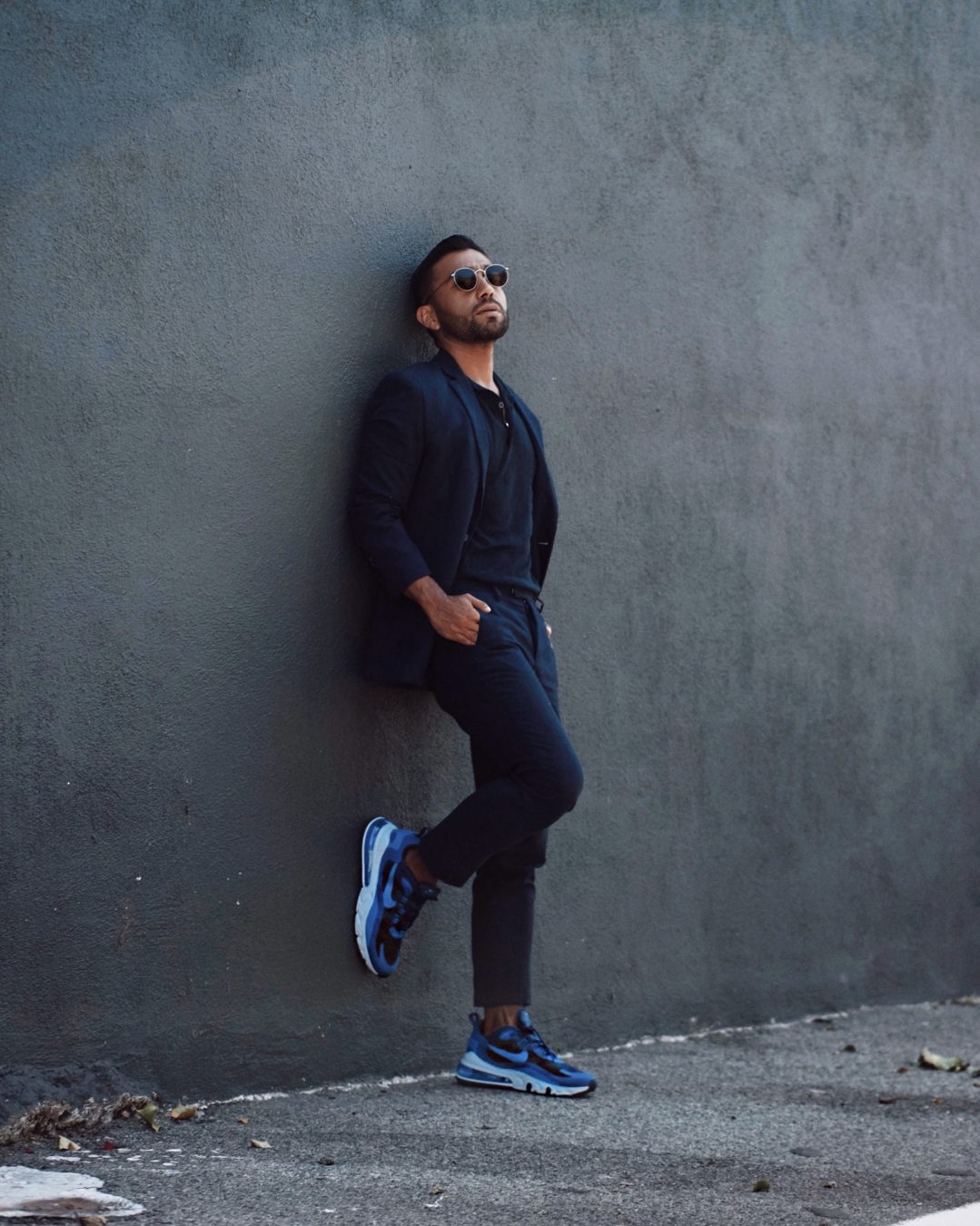 Shop Nike.com For Nike React Men's Impressions