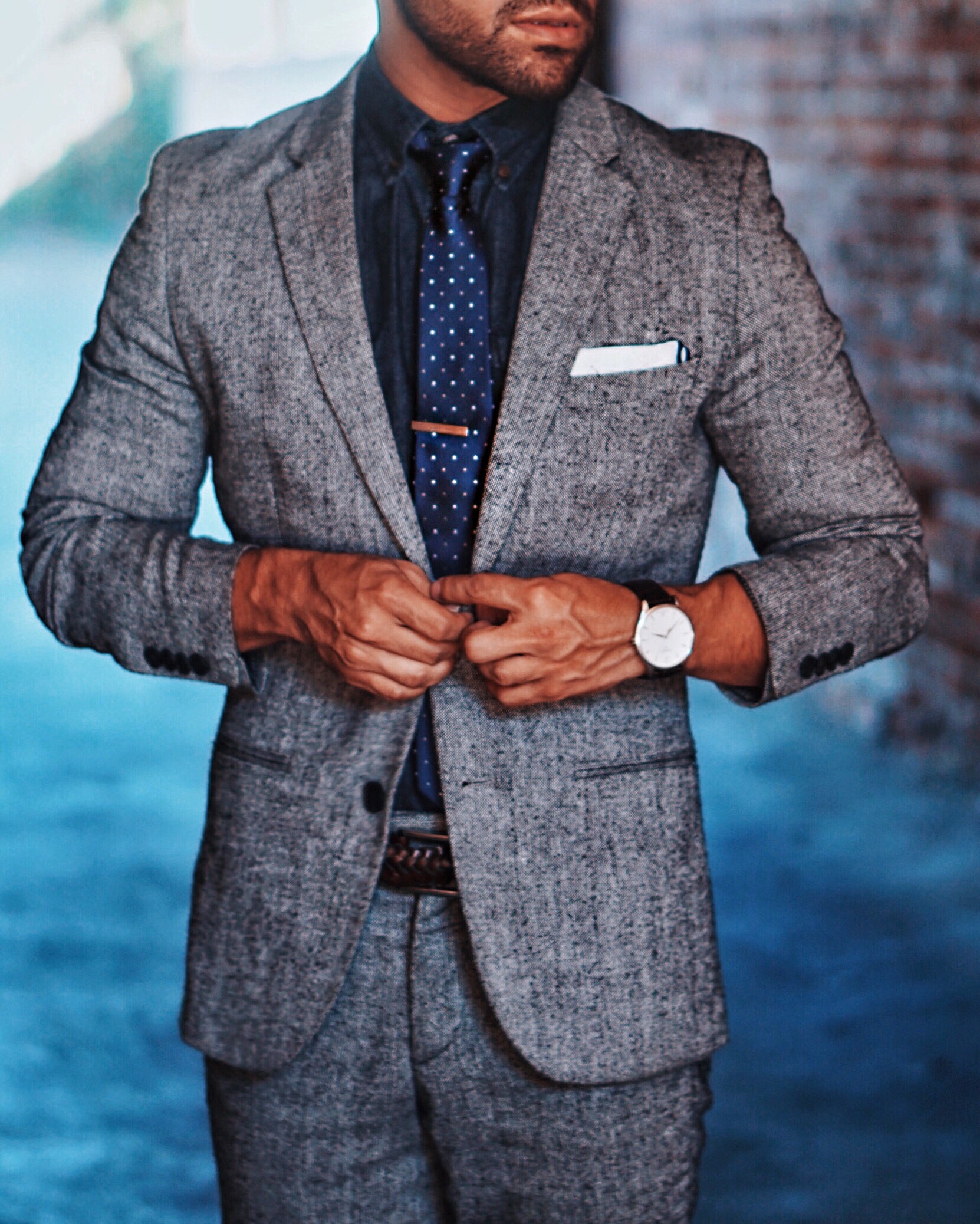 I love wearing a great suit and this suit has been on fall rotation lately. But, like i have side before… it's the details that make the outfit. It's ALL in the details! This holiday, I teamed up with my good friends over at The Tie Bar to create the Essentials Box, a starter box curated with your "must have items" for any suiting occasion.
I've loved wearing my The Tie Bar ties, socks, tie bars, etc. any small detail, you name it, they've got it! When taking part in creating this box, which can be found in their Holiday Shop, I made sure that blue items were definitely included into the mix.
For those of you that have followed me for some time, you all know that blue is a staple in my day to day outfits. This doozy of a combo with the spotted tie, striped socked and white pocket square with blue details is a winning combo and will never fail you. It's the quintessential color mix that will be perfect year round and always have you looking clean and classic.
For a casual laid back fit or for those suited days (like this look here), you are bound to get it right every time. My tip: pair your blues with more blues. The trick here is mixing your blues with subtle yet bold detailing throughout like mixing spots and stripes to add that extra factor that stands out!
Thanks to The Tie Bar for letting me take part in this Essentials Box this holiday season!