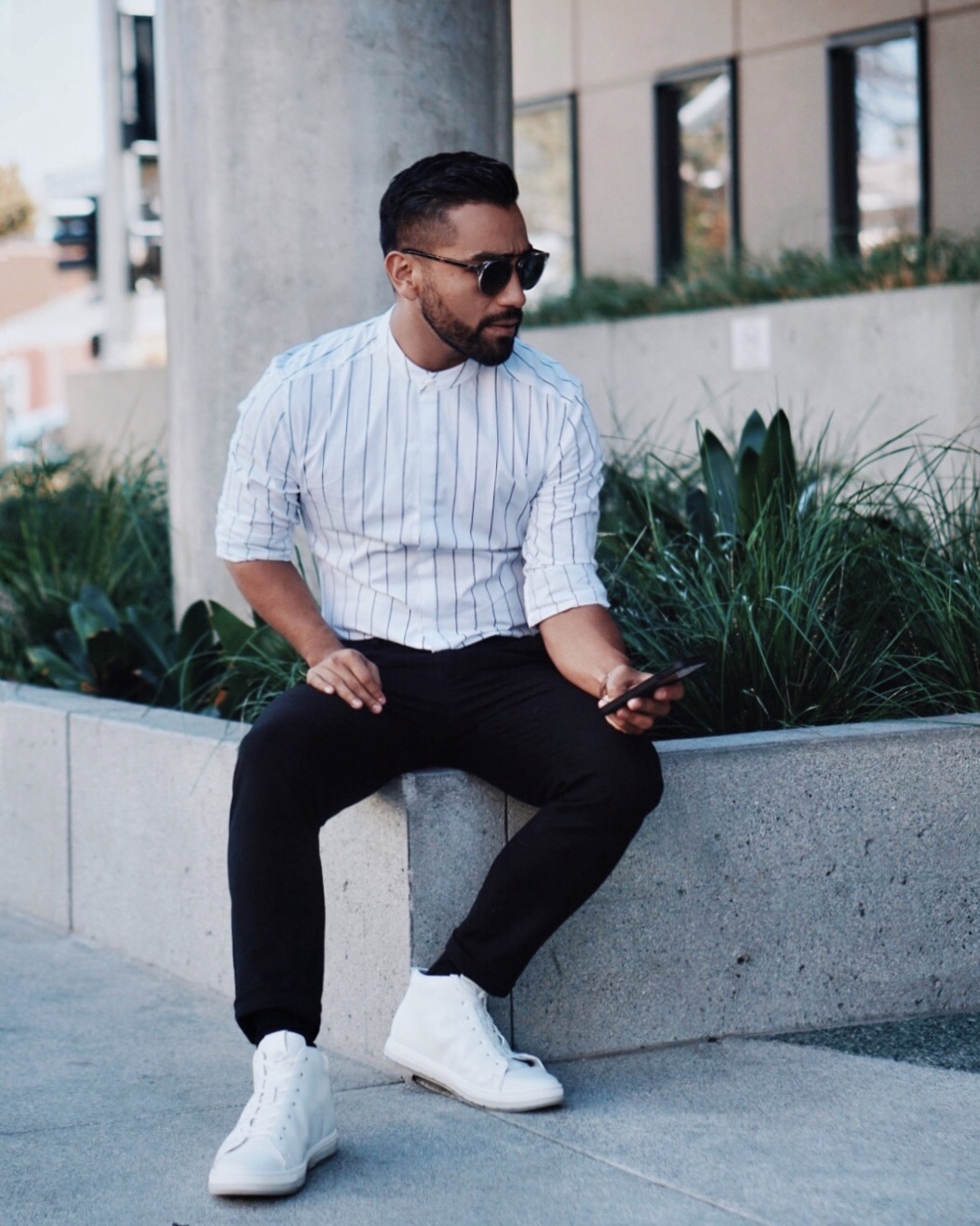 Ok, ok… I didn't mean an actual band (although, I do enjoy great concerts). I am talking about my latest favorite style move, the camper shirt, your button down's cooler younger cousin with style… seriously, I picked this one from Kenneth Cole and I am hooked. Gave it a more "office friendly" approach and loved the minimal classic vibes that came from it all with some simple moves….
The band collar shirt is easily the sartorial move you should be making this spring/summer. Ditching the typical (and essential) collar shirt for a band collar version will instantly upgrade your fit and give you some serious style points. I knew I wanted the shirt to be the statement piece so chose to keep the rest of the fit in monochromatic black and white. Pairing it with a classic yet simple pair of slacks gives it that "dressed up' vibe but skipping the belt balances it out and gives it a casual feel. Pairing it with a sleek (and clean) pair of white kicks also adds to the laid back feel for the fit.
As more and more office settings are embracing more "smart casual" fits, this version of the tucked in shirt and slacks combo works perfectly well for a day in the office that easily transitions into a perfect fit for happy hour drinks and even a fun night out in the town. The versatility (and modern) feel of the shirt is what makes this such a smooth fit. Can't wait to pick up a few more to add into my daily rotation.