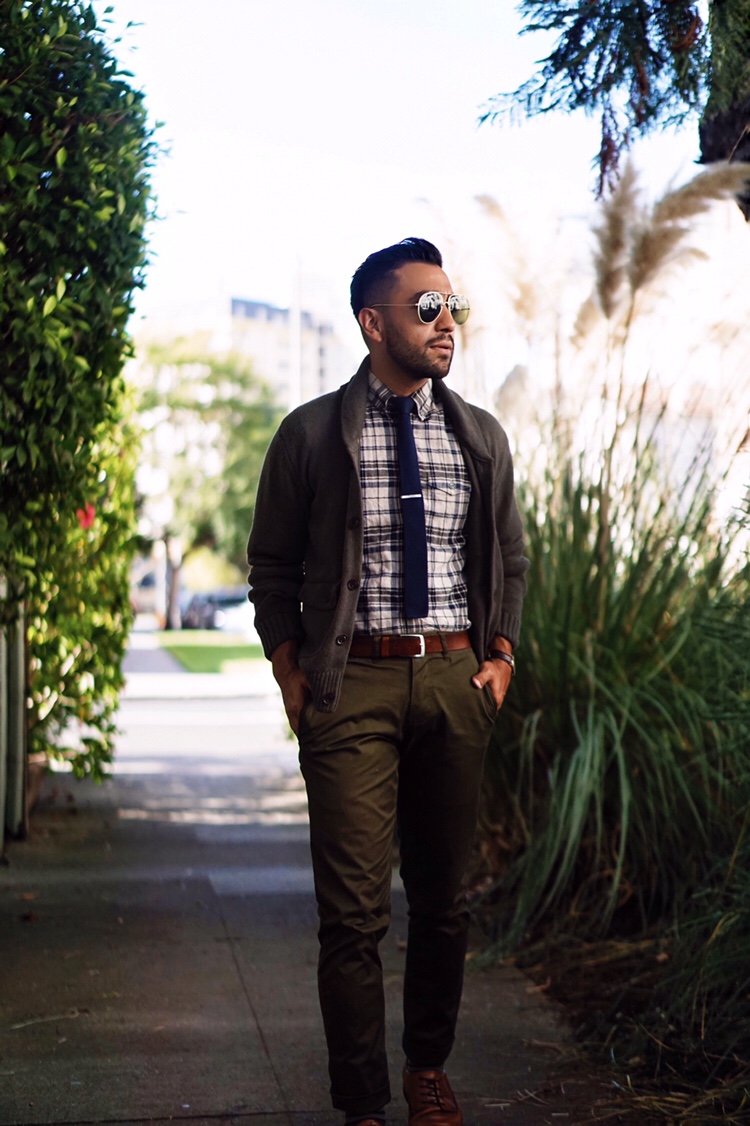 Like an every day man, I don't always wear a suit and tie. In fact, I love a great smart casual fit that mixes the day to day office wear with a more laid back approach… and i love a great shawl sweater in the fall. This was a win-win combo.I was on my usual weekend Target run and came across their new menswear line, Goodfellow and Co. and instantly fell in love with this hunter green shawl sweater. I knew that it would be the perfect fall piece that can be worn to the office or for a chill and casual weekend day.
Want to wear it to the office? I went for a hunter green on hunter green moment with a thicker plaid button down and a classic navy blue knit tie. The casualness of the sweater calls for a more laid back shirt that, if i lose the tie, would still look great. The hunter green pants gives this a refined and polished approach.
Like I say, not everyday calls for a suit and this fit here is prime proof.