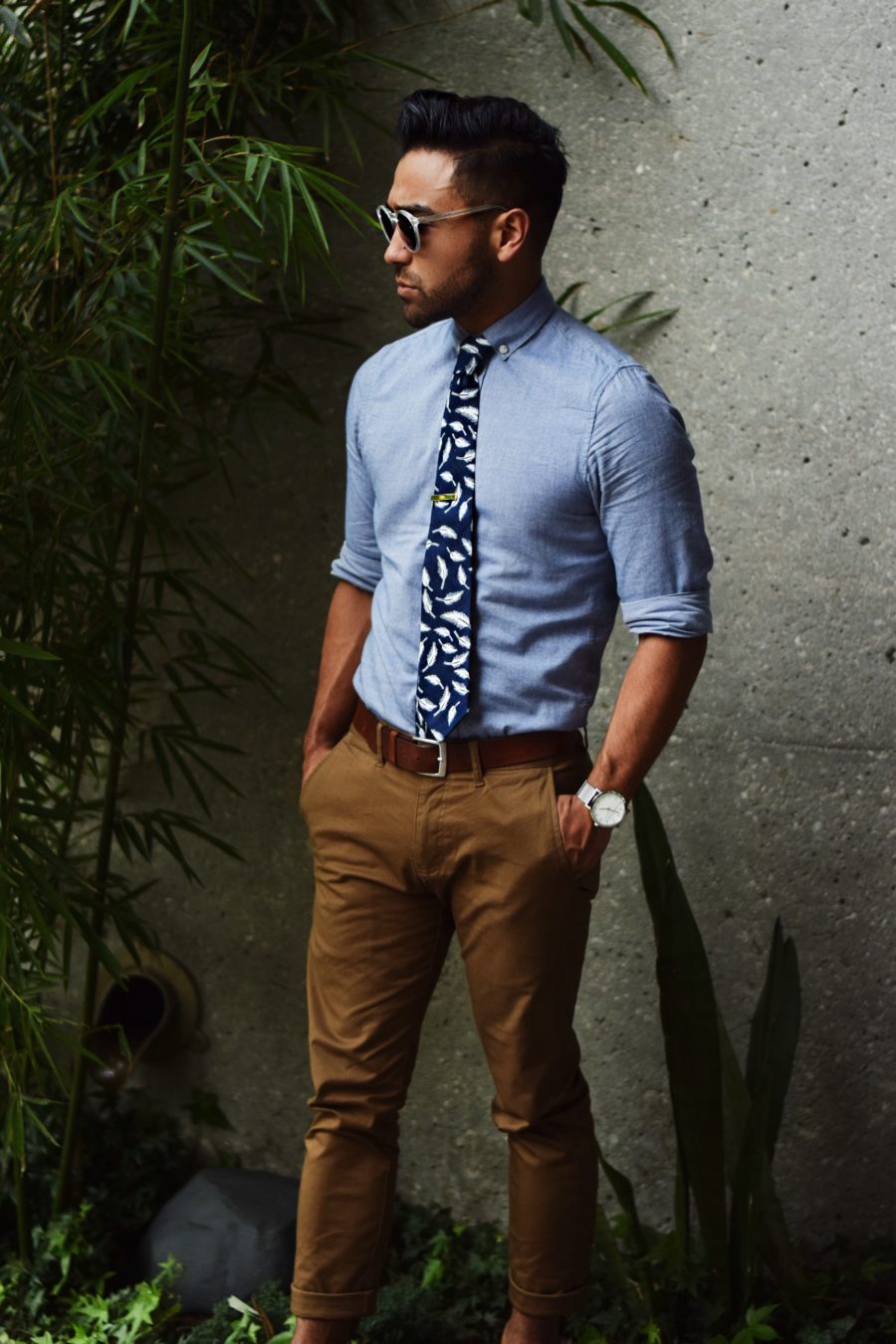 I will start doing a "how to" series where I talk about pulling off trends if you are new to the game. A lot of guys think they can't pull off certain styles or looks, well… I'm here to show you that it is possible.
First and foremost, get your mind right! What I mean by that is that it starts with confidence. You have to walk with your head high and own who you are… same goes for clothes. You want to pull off a certain look, know that you can!!
Having said that, lets talk technicalities. That's where I step in….
For this easy breezy spring/summer fit, I took everyday staples; blue chambray shirt and khaki chinos as the base layer for the fit. These two classics are a surefire way to get it right as it is an effortless fit in solid colors that can translate from work to play. With this combo as your base, now you can begin to have fun with the added details like a bold printed tie. If you are new to patterns and prints, I suggest going with a print in classic colors (don't jump for that pink tie just yet!) like navy and white. The colors will keep the fit balanced while still adding that subtle pop of attention. I went with a mid-sized print but even a print smaller than this is sure to make head turns and set you apart.
Want to take it a step further? Cuff those pants and go with no-show socks, an easy move to bring in your fit to the spring/summer weather.