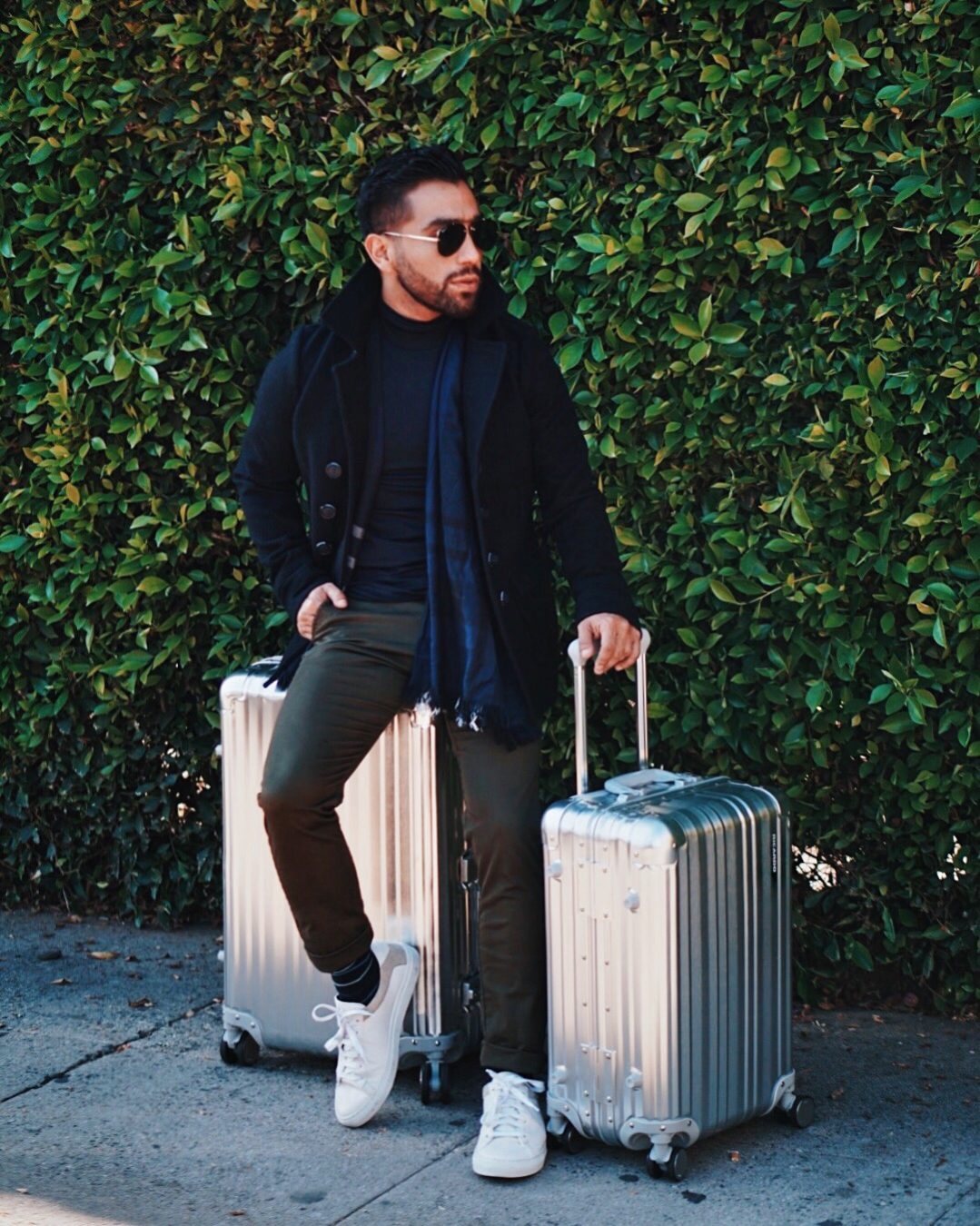 One of my goals at the beginning of this year was to travel more and travel often! Well, I have definitely been achieving that and, luckily, I have been traveling in style with my durable aluminum carry-on and luggage from Ricardo Beverly Hills. It seriously has made traveling easier, efficient and oh so stylish with its sleek and classic silver look.
I love traveling… it's not something I did often in my 20's (yes, that's right, I am not in my 20's anymore!) but I am thoroughly enjoying it in my 30's! Traveling offers up so much freedom and adventure all while discovering new cultures and beautiful scenery. As this year wraps up, I look back at all the great trips I took… from beautiful Scottsdale, Arizona to Havana, Cuba, my adventures have been nothing short of amazing… and quite stylish!
From a quick trip to an extended vacation, packing always seems to be very difficult especially since I am someone that can easily pack his whole life into a bag even if it is for a weekend getaway. But, there is a charm to packing your items into beautiful luggage to whisk through the airport. I'm the type of guy that tends to "dress up" for that airport experience and love that my luggage is an extended version of that! Like I say, an outfit always comes down to the subtle yet bold details and my luggage has become an extension of that. Like my fits, I like everything clean, sleek and sophisticated yet with a balance of that chill, laid back Cali vibe that is synonymous with who I am.
Having said that, one of my biggest struggles is packing… I am not gonna lie, I am a big-time procrastinator when it comes to packing (note to self, be more timely!) I think a huge reason for this is because I want to pack everything when I go on trips! I rationalize this because I convince myself or a leather jacket or 16 pairs of sunglasses…. You catch my drift!!
The upside, my hardshell Aileron carry-on and matching 24" case have made packing that much easier! With all its compartments and pockets, I actually feel organized once I've actually managed to pack all my essentials (and all the sunglasses I can fit!). Speaking of essentials, there are some things I have to make sure I ALWAYS pack… dark wash denim jeans, a grey tee shirt, some type of patterned button up (you know I love my patterns!) a solid oxford shirt, a pair of brown shoes and swim trunks. From there, I start adding more and more items to the list of things to pack! I will say, as much as I over pack, being able to strap all the items down in my luggage and carry on with the built-in straps has made unpacking that much easier because I don't have to worry about things flying all over the place once I pop it open.
I am excited and looking forward to my travel in 2018… first up, the Bahamas!! I cannot wait… and I promise, I will do better with packing (although I strongly doubt that!)
DISCLOSURE: In partnership with Ricardo Beverly Hills. All thoughts and opinions expressed are my own.
SaveSave