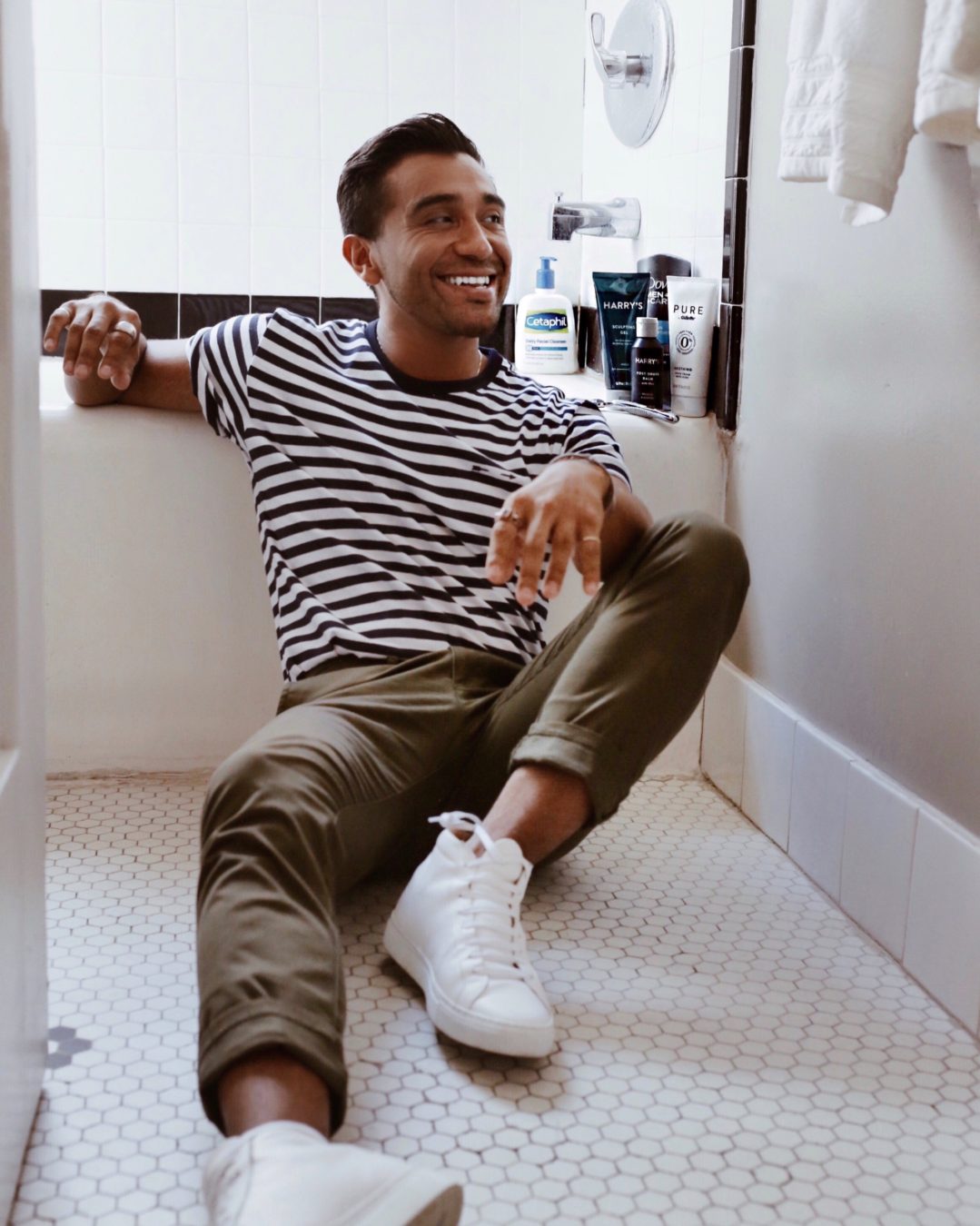 Let's face it! I'm not getting any younger… haha. But, with age comes growth and one of the ways I have really started "adulting" in my 30s is by taking better care of my skin and face. And why not? Self care is much needed and like the saying goes "treat yoself!" And I really have been treating my self well and stress free thanks to Walmart. That's right… Walmart has become self care central.
I said it before and I will say it again… as we get older, it is important to treat your face and skin with the upmost care it deserves. Remember, some few simple self care routines that will maximize your day to day: wash your face daily (if not, twice a day) with a good face wash (like Dove Men Clean Comfort face and body wash). When shaving, use a soothing shaving cream that will not harm your skin (I prefer the Pure Gillette shaving cream) and while you're at it, use a good razor! (My go to? the Gillette Skinguard razor) and don't forget the after shave to keep your skin smooth and clean (the Harry's post shave balm is perfect!)
Now, you all know that I've been talking about men's grooming for a minute now and I've shown you some real amazing and exclusive products that I live by… and guess what? They are available at Walmart. From my go-to (and all time favorite) Gillette Skinguard razor and shaving cream to Harry's texture putty, they have got me covered! You wouldn't expect to find some of these exclusive and premium products at Walmart but, they've got it! If you can't find it in store at your local Walmart, you can always buy the products online.
Seriously guys, let's face it (pun intended). Treat the skin your in with the care (and with the products) it deserves!
Here are a few of my most used grooming products:
This is a sponsored conversation written by me on behalf of Walmart. The opinions and text are all mine.