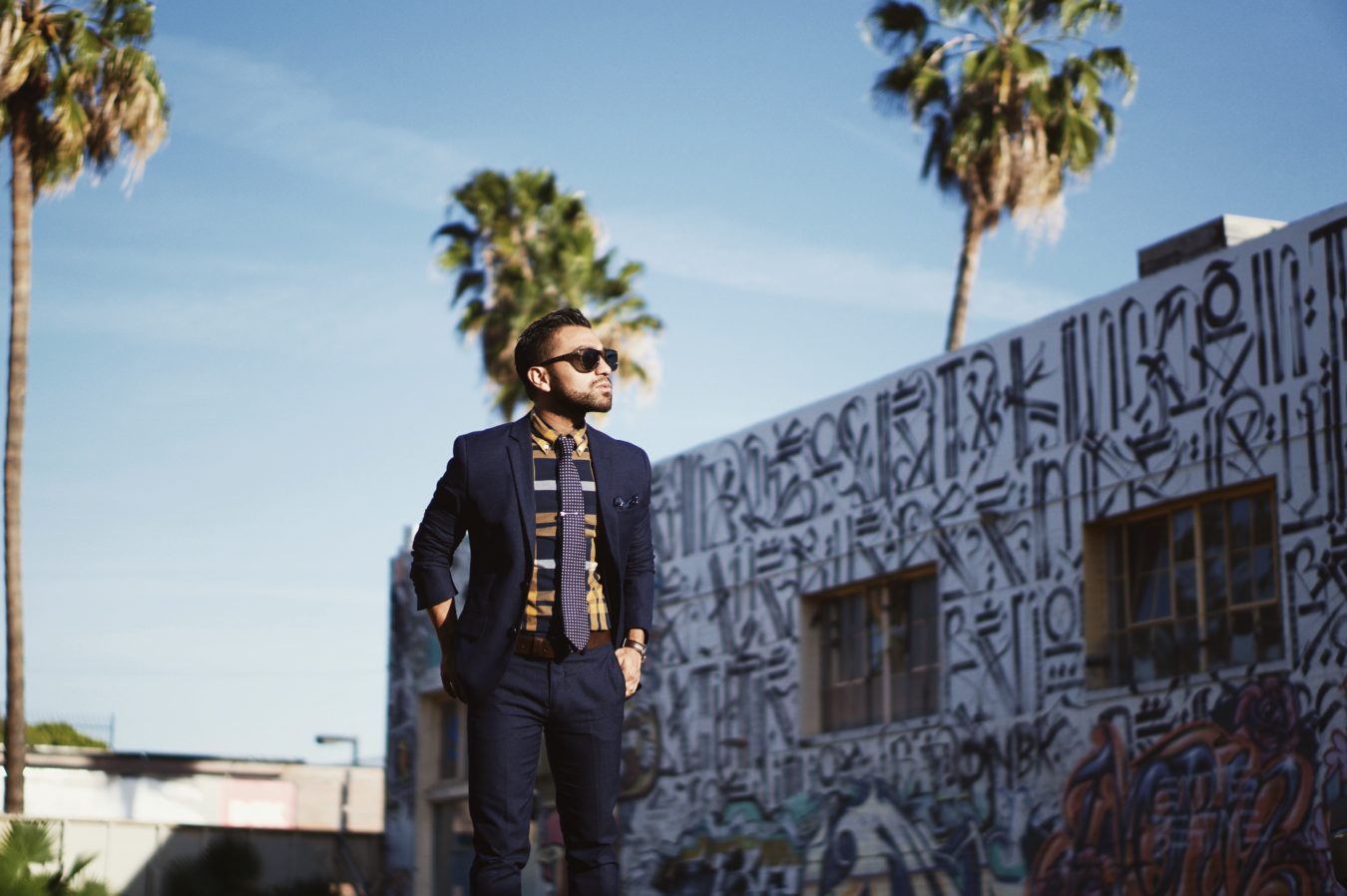 Ok, ok… I know I have probably already said it more than enough BUUUT… i really love a navy suit. Hands down, the most versatile piece you can own. You can wear it down or dress it up and you will always look polished and clean. 
For this "monday blues" edition, I paired this lightweight navy suit with a very subtle pop of color. Paired it with a yellow and navy plaid and some pattern play in spots. The navy faced watch with the dark brown strap complements these mid top boots…. and look guys, I wore socks!!
I know you guys are used to seeing me with no-show socks but this mid March chill definitely requires some socks to keep warm.