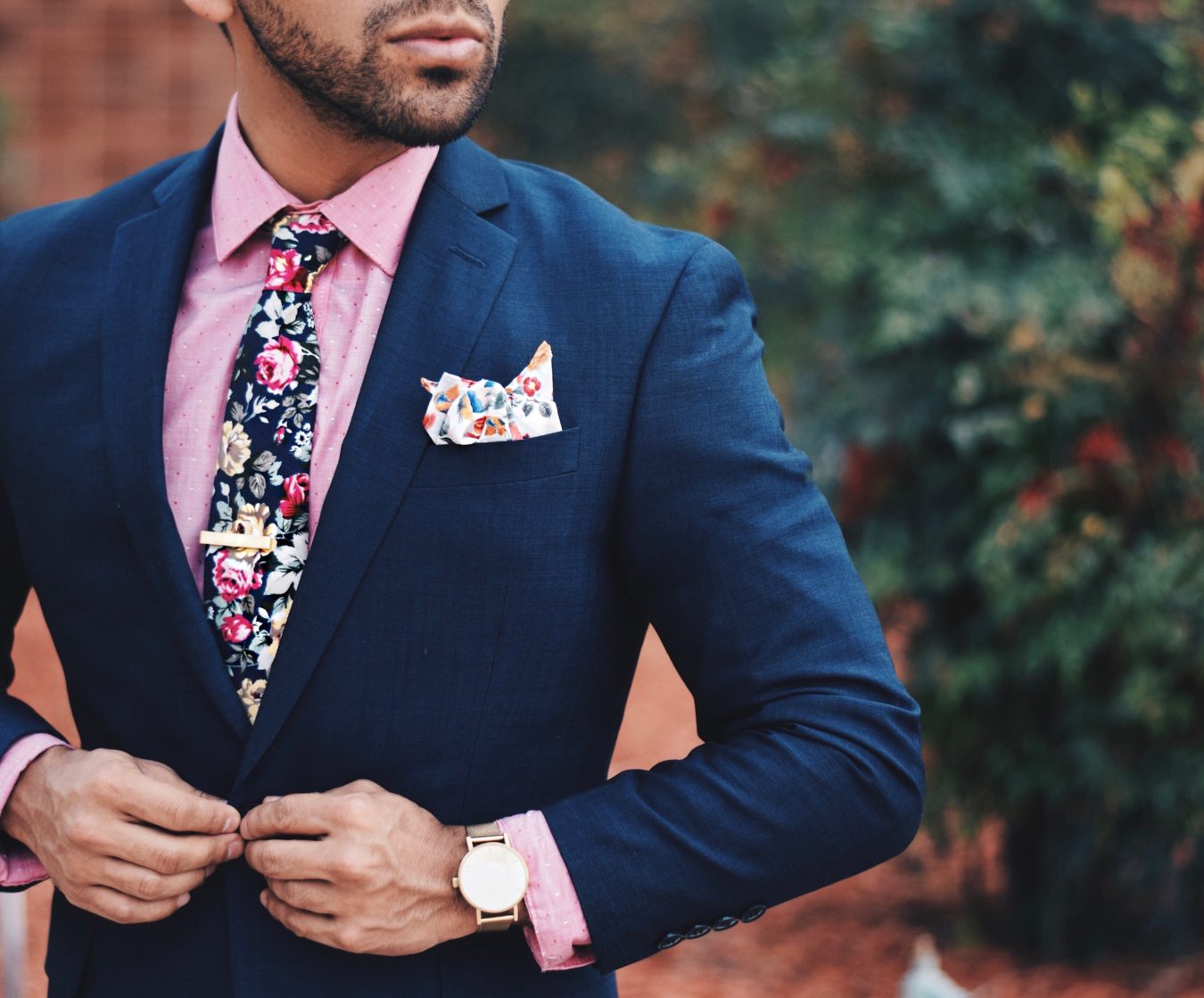 Nothing like a perfectly tailored navy suit and pink for spring! I teamed up with Bar III to show you three looks that you are sure to catch me in this spring. Never one to shy away from a bold yet subtle approach, I paired this classic navy suit with a bright pink shirt and a blooming floral tie.
While the navy suit is a timeless classic, the details in the shirt and tie give it that modern man feel. Take some risks and make some bold choices and instantly up your style game. Up close look at the details that make this fit become an instant standout. A great floral print mixed in with the subtle dots in the shirt make this a winning combo. I stuck with the Bar 3 flower power theme and went with a floral pocket square in a different shade. The white in the square gives the darker suit and tie some great balance.
A classic navy suit can easily be transformed into something different overtime you wear it. Dress for the season and be willing to take some risks that will set you apart from a sea of suits. Pink is an underrated and overlooked color in menswear yet always makes heads turn. Be bold and rock that pink, fellas!
[Wearing all Bar III pieces; shirt here, tie here, suit here, shoes here, pocket square here]