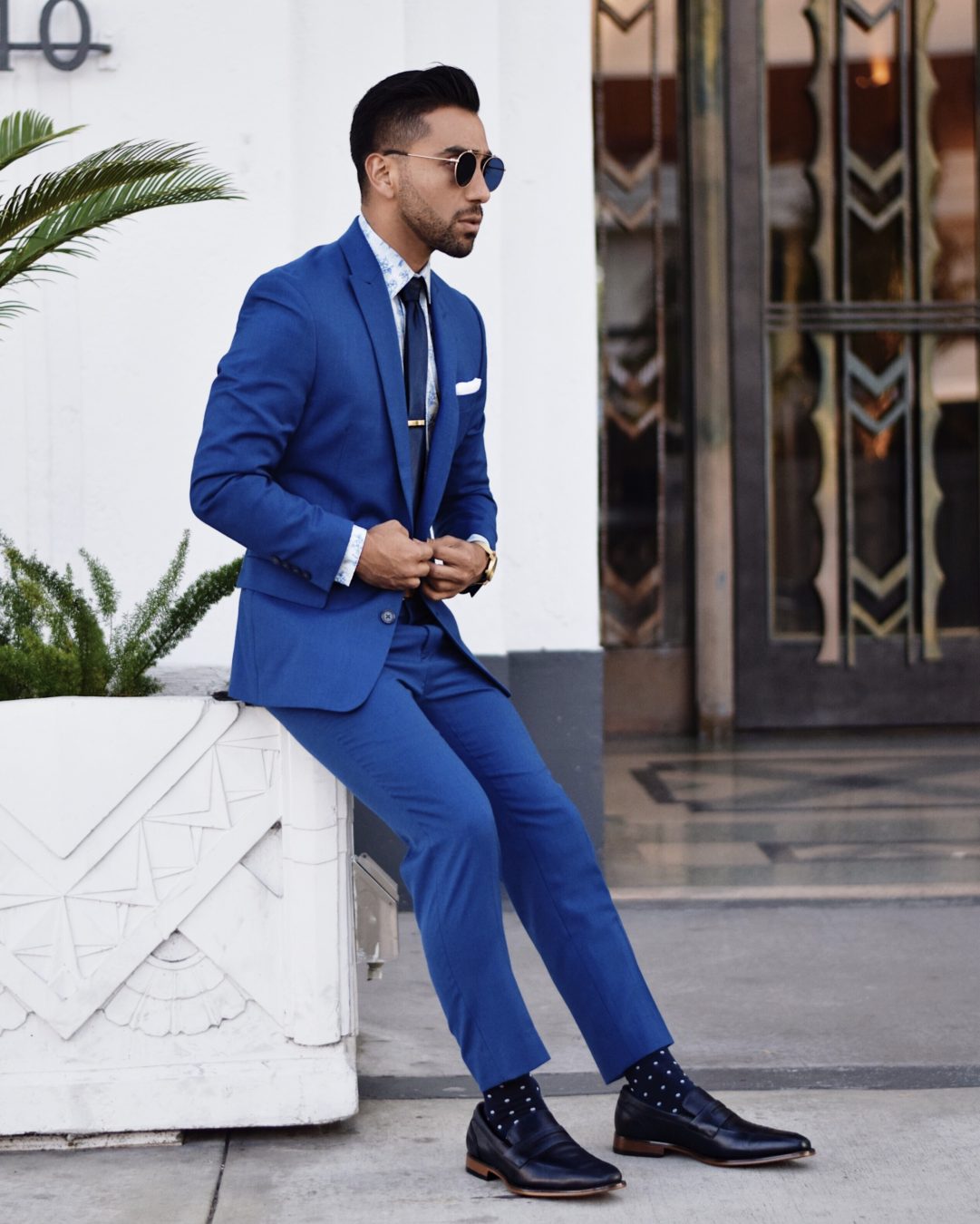 Spring is officially here! Though the weather is a bit funky lately, soon it will be nothing but sunshine. The easiest spring move I am making to my wardrobe this spring?? GOING BOLD IN BLUE! You all know that I love a blue suit but what I love even more? A bold blue suit. My second spring look with Bar III is as bold as it comes!
The pop of color in this suit is enough to turn heads so I kept the rest of the fit minimal but still added some great detailing like this subtle hummingbird print on the shirt. From a distance, this may look like another regular shirt but once up close, the Bar III hummingbird shirt becomes its own standout piece with a subtle yet funky cool print just like I like it!
Kept the rest of the details classic and effortless in modern man year-round closet staples, a silk navy tie and timeless white pocket square. Not only do they add the finishing touches, it also gives the fit that refined and polished feel. Kept it blue all around with a classic loafer in navy and simple spotted socks, all Bar III.