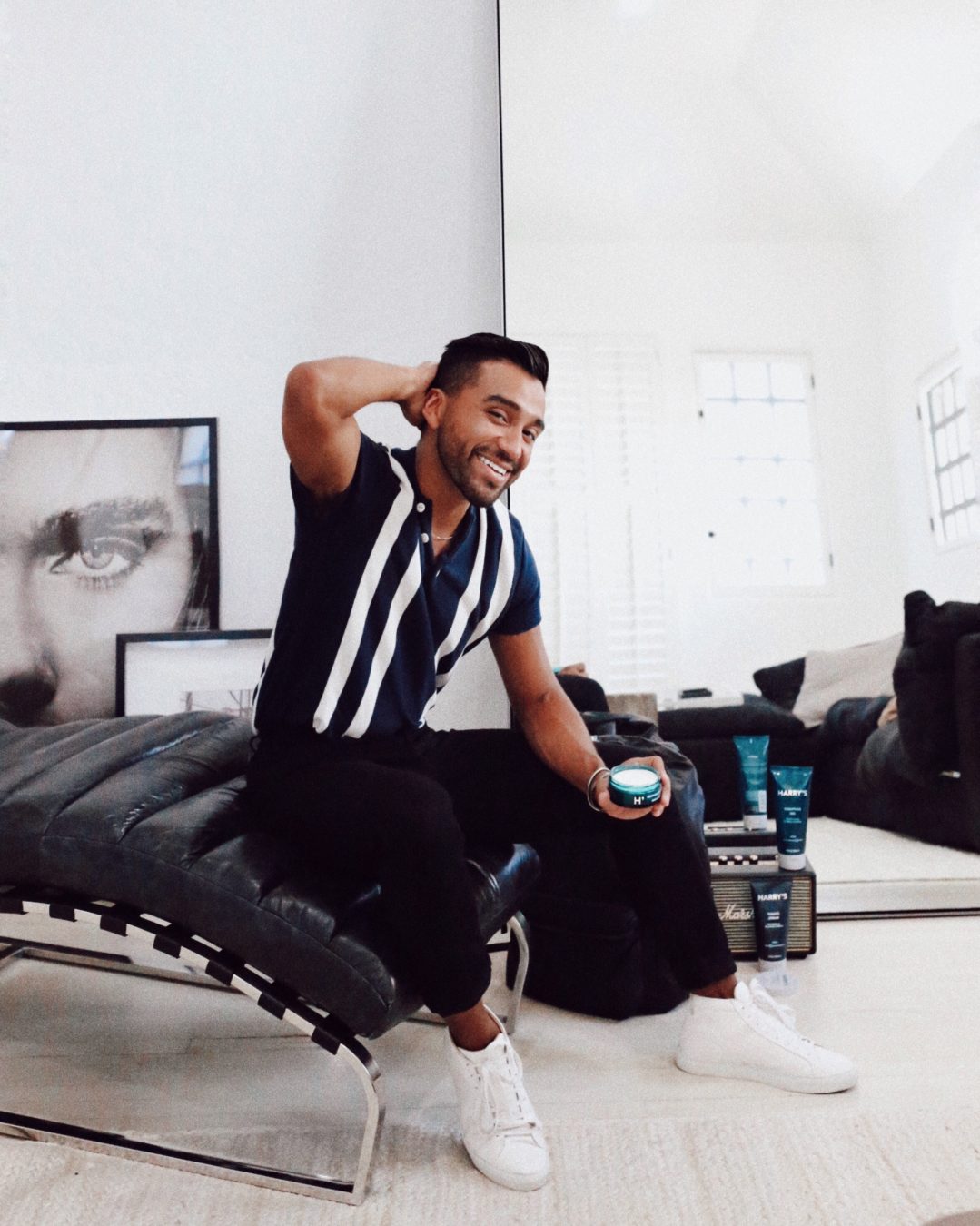 To know me is to know that I am hardly ever home… I don't know what it is but I am always on the move! From meetings, to workouts or just casual hang out with friends… one thing is for sure! My hair has to always be on point. My trick? I always carry hair products with me… I mean, you never know when you will need to redo the do at any given moment!
Thank you to Harry's and ShopStyle for sponsoring this post.
My hair has always been my "extra accessory". I treat it like it is an extended part of my wardrobe… and most of the times, if I'm being honest, it's the defining factor for the day. Bad hair is no good. That's why, I was super excited to team up with Harry's to try out their new hair line, the Harry's Hair Care and Style Collection! That's right, the ever so popular brand that brought us some of the chicest and affordable shaving line has now moved on to hair and they deliver with their three new products: Texturizing Putty,  Taming Cream and Sculpting Gel… each of them unique to upkeep your personal style. 
I've always been someone whose hair takes main priority and, in my 30's, I have found my signature hairstyle… the classic high and tight but with a more classic feel as I tend to give it a sleek finish. That's why I'm totally loving the Texturizing Putty. It tidies up my natural look with the perfect amount of control and definition I need. The beauty of it is that it keeps its hold yet allows for movement and flexibility that helps keep my hair just like I want it throughout the whole day with just a small amount. I literally just take a dab of it on my finger and rub it through my hair and style as usual and voila, that's it!
The Texturizing Putty is definitely my go-to product but, with their three different (yet amazing) products, you are sure to find the one that works perfect for you… I know I did!
Check out the links to Harry's Hair Care and Style Collection here for easy shopping!