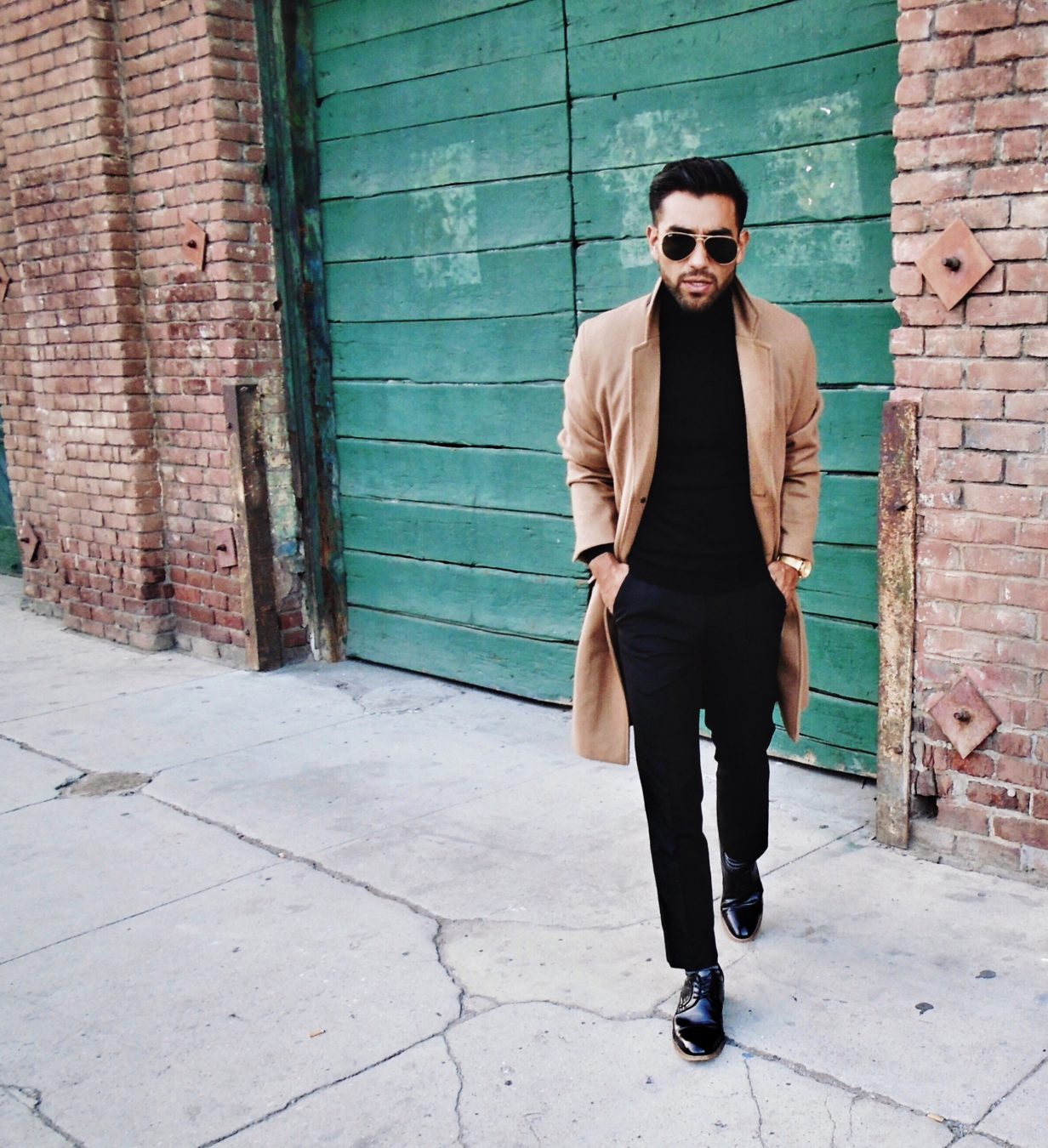 Lately, I have been going "back to basics" and embracing monochromatic fits that are not only classic and clean but very easy to put together. I mean, don't get me wrong, dressing up to stand out is always one of my key tips. But, something about throwing on a statement, almost poetic, fit that is timeless and effortless also has this "wow" effect.
The timeless and classic feel of a tan coat makes it an essential and a must-have in every man's closet. Yes, the (always great) navy or black coat are perfect and will never fail you but why not stand out in a sea of classics in a bold statement? I chose to pair it with an all-black fit (Yes, I am embracing black more than ever these days!) in a classic pair of slacks, black cap toes and a turtleneck.
This is one of those fits that can translate anywhere… heading to a fancy dinner, doing some holiday shopping, going to a holiday party, or even right to the office. Easy layers make it very transitional and its ease makes it perfect for a stress-free, effortless vibe.
with respect and in style,
J Fig.