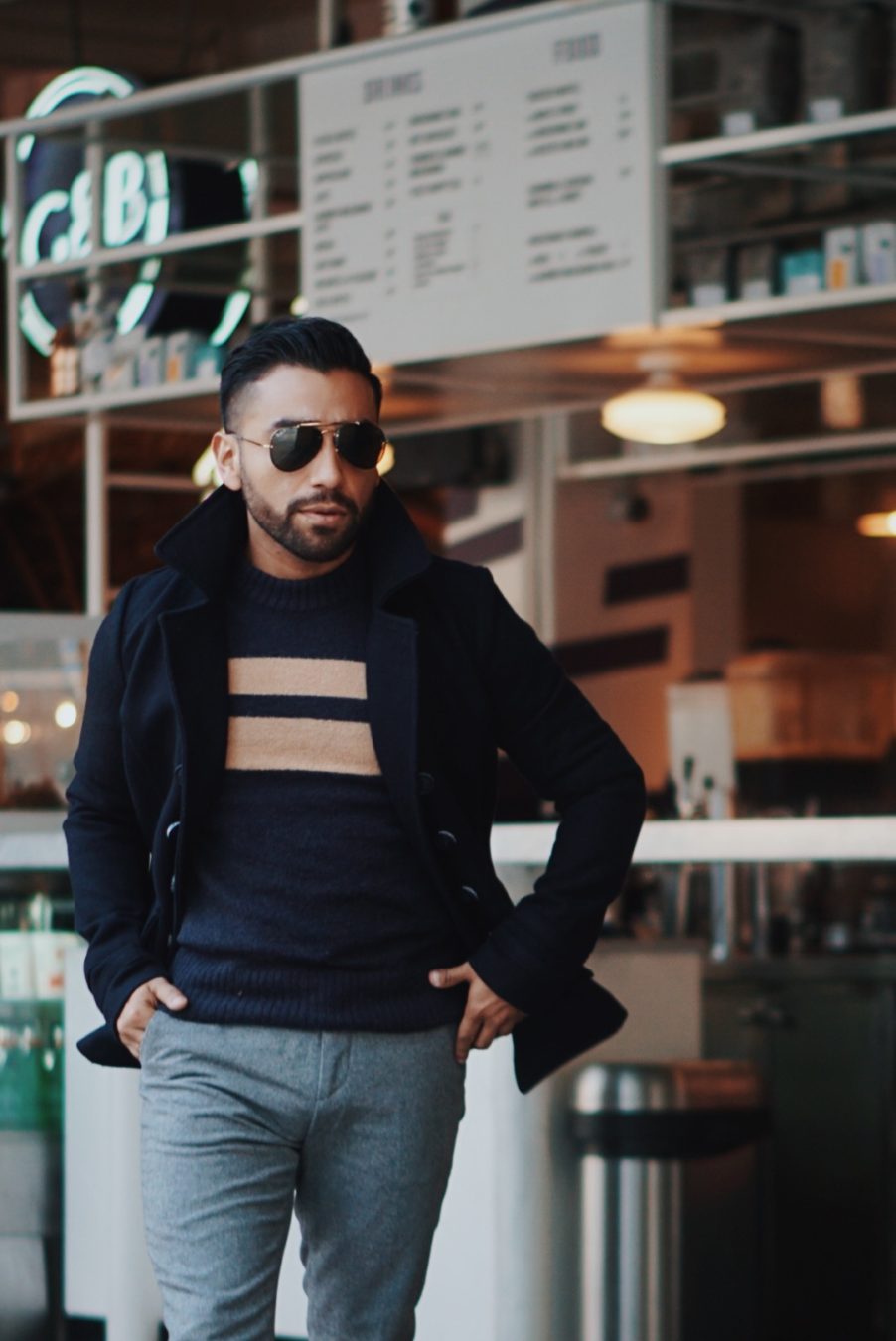 Fellow readers!! I am going to start this new segment called "Everyday J" – everyday casual outfits for everyday occasions… whether it's a lax weekend, random coffee meet up or an off duty day, these fits are easy to throw on with little hassle and great style moves. Let's get started….
I found myself hanging out at home and it struck me that I hadn't been to Grand Central Market in a while… so I decided, sure why not? Of course, on an LA winter day, a simple sweater is more than enough! I mean, is it ever really that cold in LA? This simple double striped sweater was perfect – warm and wooly enough to face that LA chill but laid back enough for that easy peasy "out the door" vibe!
I skipped my typical go-to jeans and threw on these wool trousers that I would typically reserve for dressed up days. I gave them the lax treatment by giving them a simple cuff and pairing em with classic brown kicks and some funky socks for show. The socks give this fit an extra layer of chill and perfect move for style points.
Grabbed my trustee peacoat and favorite shades and i was good to go to get my lateé on!
With respect and in style,
J Fig.