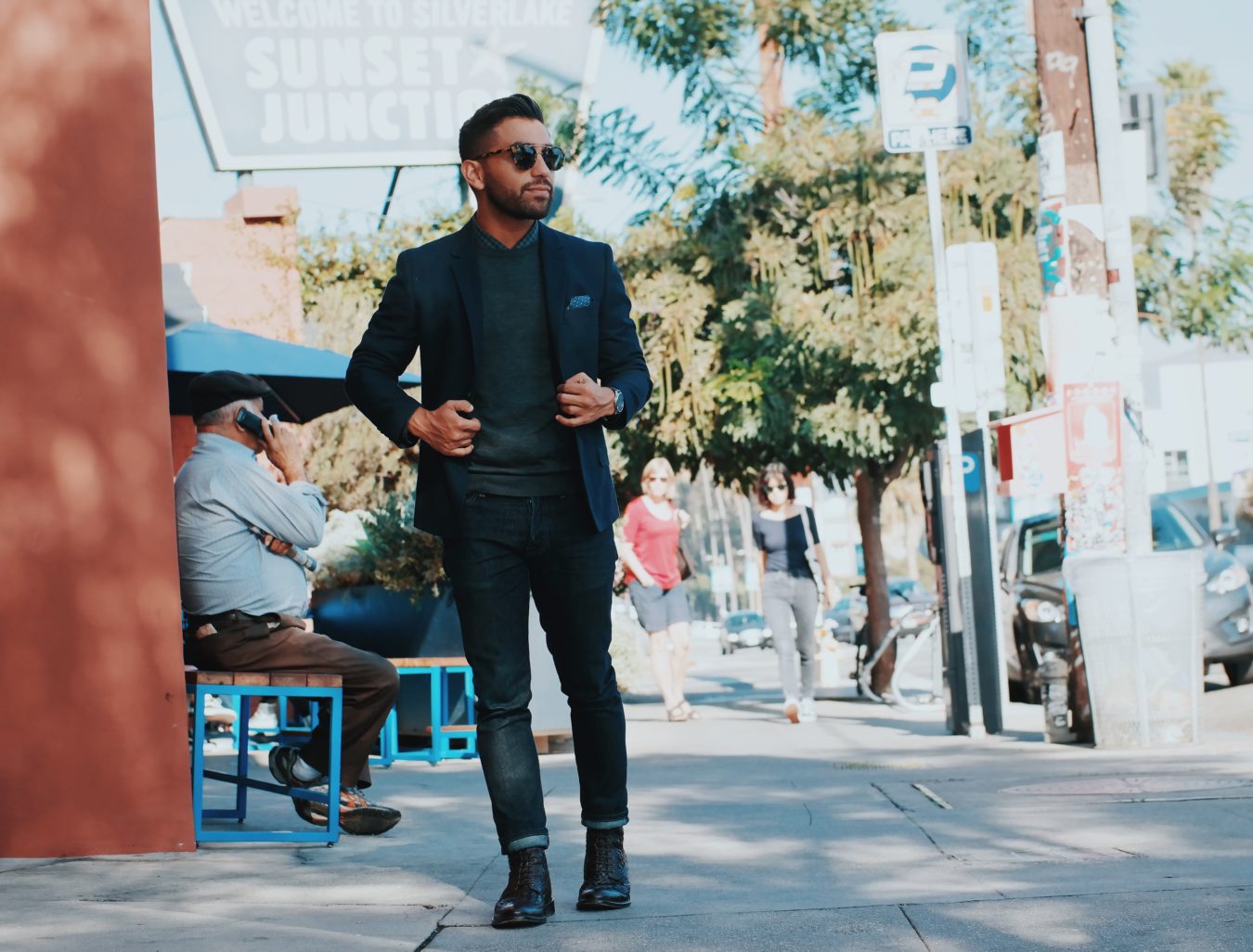 As the days start to feel more and more like fall, the layers start coming on more and more. This week, as the Thanksgiving holiday soon approaches (I mean, how fast did this year go by?), ease into the festivities in a classic layered fit that will win over family and friends while being comfortable (and room to eat!)
The Thanksgiving holiday is all about gathering with family and friends and celebrating each other and giving thanks for the amazing year thus far. It also means food, lots and lots of yummy food! That's why it is important to throw on a casual fit that is laid back casual but still looks polished and refined.
I hit the streets of Silverlake in my version of the ideal Thanksgiving dinner outfit. My idea of that is a pair of dark wash denim jeans, a dark merino wool sweater,muted plaid button down and a fresh pair of boots. All about the warm yet light layers!! For a more dressed up approach, throw on a classic navy blazer for that extra layer and touch of  formality. To keep things smart casual, lose the blazer and let the sweater and plaid button down do the talking.
Happy thanksgiving y'all!