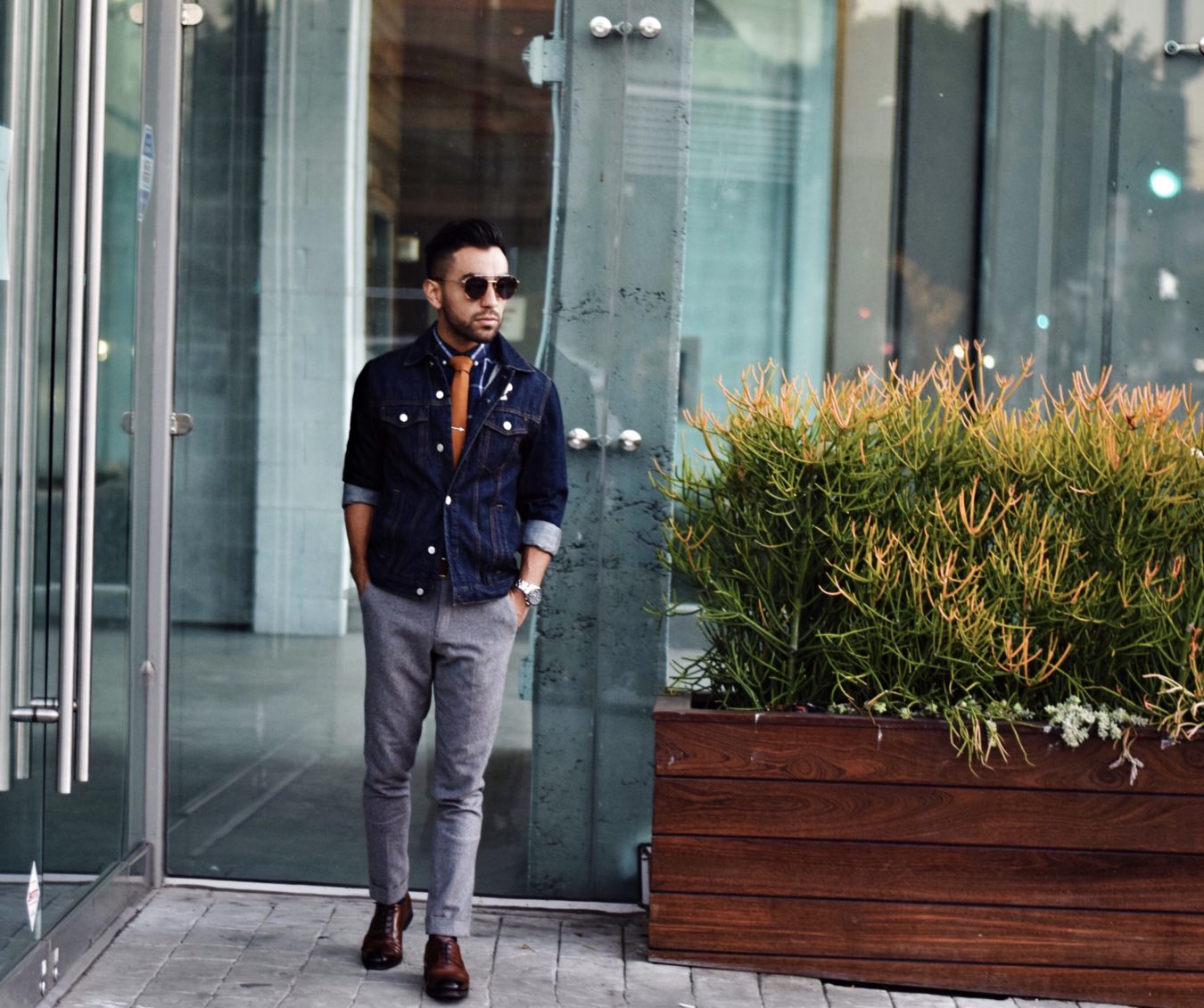 Monday blues and the start of another gloomy week. Fret not, its a perfect opportunity (or excuse) to wear a dark wash denim jacket. I'm all about mixing casual pieces with that "9 to 5" style. Want to give your fit that effortless cool vibe? Switch out your blazer for a dark wash denim jacket.
It instantly makes an otherwise formal look and gives it an ease. Pairing a dark wash denim jacket with wool trousers and shirt and tie combo is that smart casual fit that can easily go from day to night with no effort.
Now, how should your denim jacket fit? Consider your denim jacket to be another layer and treat it as you would a sweater. You want it to fit snug (not tight!) while giving yourself some breathing room. You should only allow two fingers to fit between the buttoned up jacket and the shirt underneath it. Lengthwise, the denim jacket should fall right on your hips (right below your belt line). To make it unique, I like to roll up the sleeves and add some of my favorite (bold yet subtle) pins.
I am wearing: Gap denim jacket (similar here), H&M trousers, To Boot New York shoes, Pocket Square Clothing tie