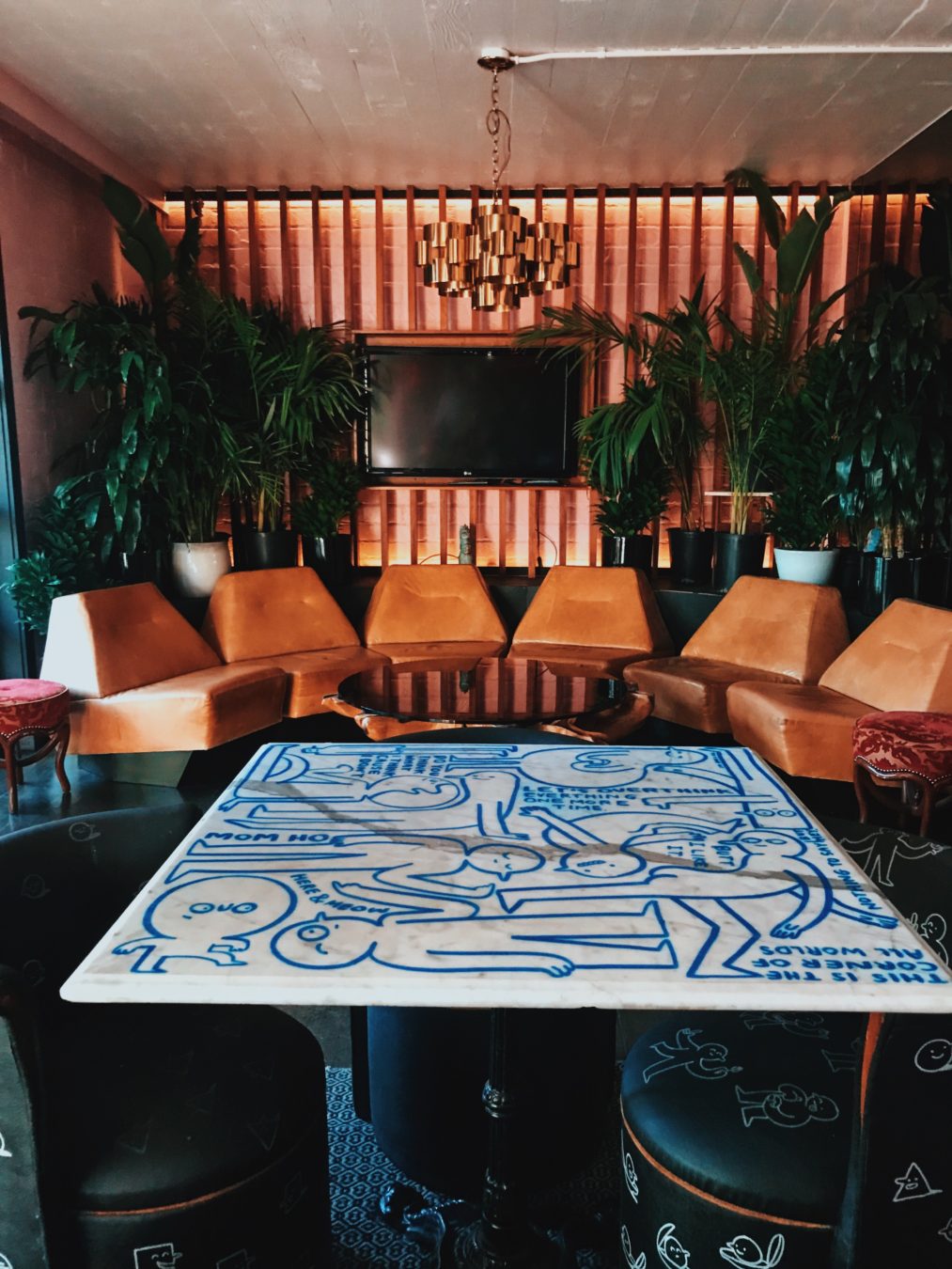 You know when you find a cool spot that you want to keep all to yourself but also must share because it's just sooo damn good?! Well, yesterday, I checked out the Croft Alley pop up at the Hollywood Roosevelt Hotel and, boy oh boy, it is a perfect little hidden gem! 
I gathered two of my best friends, Ty Severe and Blake Steven, and we headed to the Hollywood Roosevelt for some late lunch and drinks! The minute we got there, we all fell in love with the ambience and old school charm with its modern appeal with its pink and summery vibe (so LA!)
We ordered some drinks and grub and it was ah-mazing! The specialty cocktail was a ginger mint whiskey lemonade that was refreshing and perfect for these warmer LA days. We ordered an array of food: from salads to grilled cheese to a classic tuna melt and every course was just as delicious and tasty as the next. To finish off, they brought out the warmest, softest and chocolatey brownie cookies that were perfectly balanced with the most lightest and smoothest yogurt!
For this beautiful midweek brunch in sunny LA, I kept it light and bright in classic khakis and a camper shirt. Gave it that smart casual approach by tucking my shirt in and cuffing the pants while wearing some white suede lace ups.
So if you find yourself in LA, looking for the best brunch (or lunch) spot, this is THE place to be! endless amounts of good food with a view and ambience that is quintessential LA.
Thanks Croft Alley and the Hollywood Roosevelt for accommodating and taking care of us!
SaveSave