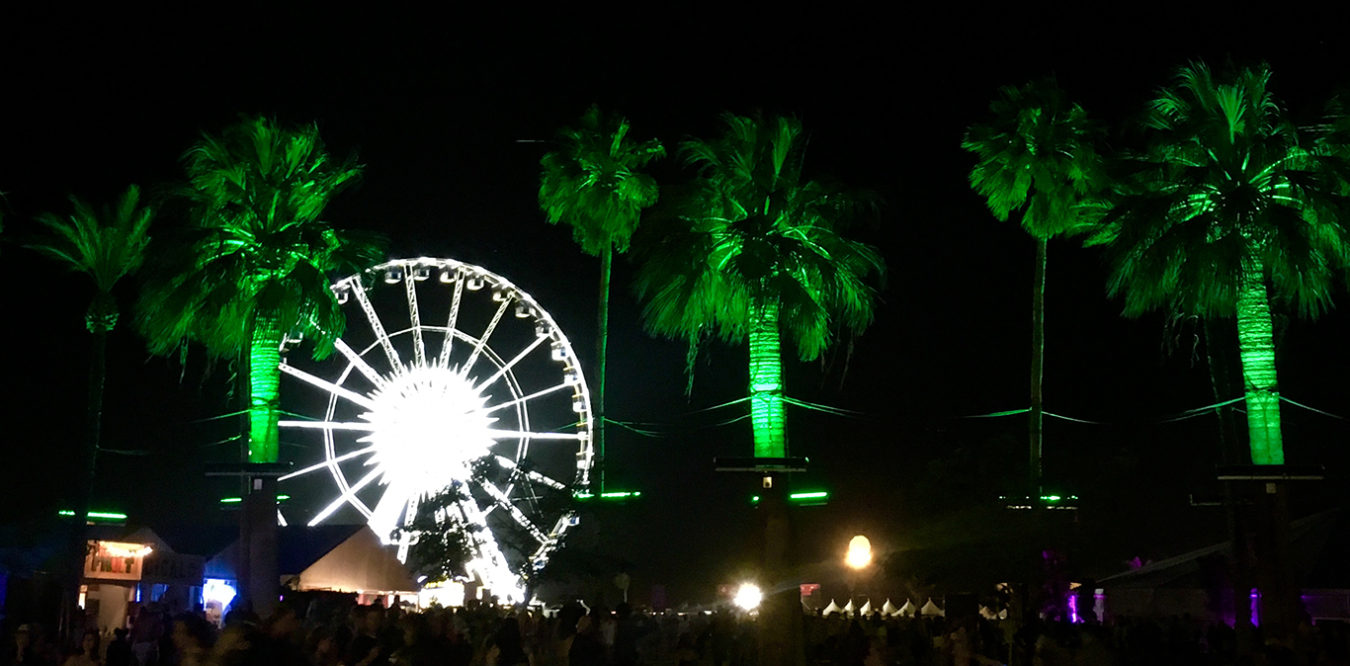 Two things about me: I love clothes and I really, really, REALLY love music. Every year, for the last six years, I have been making the pilgrimage to the Coachella Arts and Music Festival. As an avid music lover, it is important to make sure I squeeze in as many bands as possible while they are under one sun. Keeping cool while staying cool is easy in some great summer staples and details.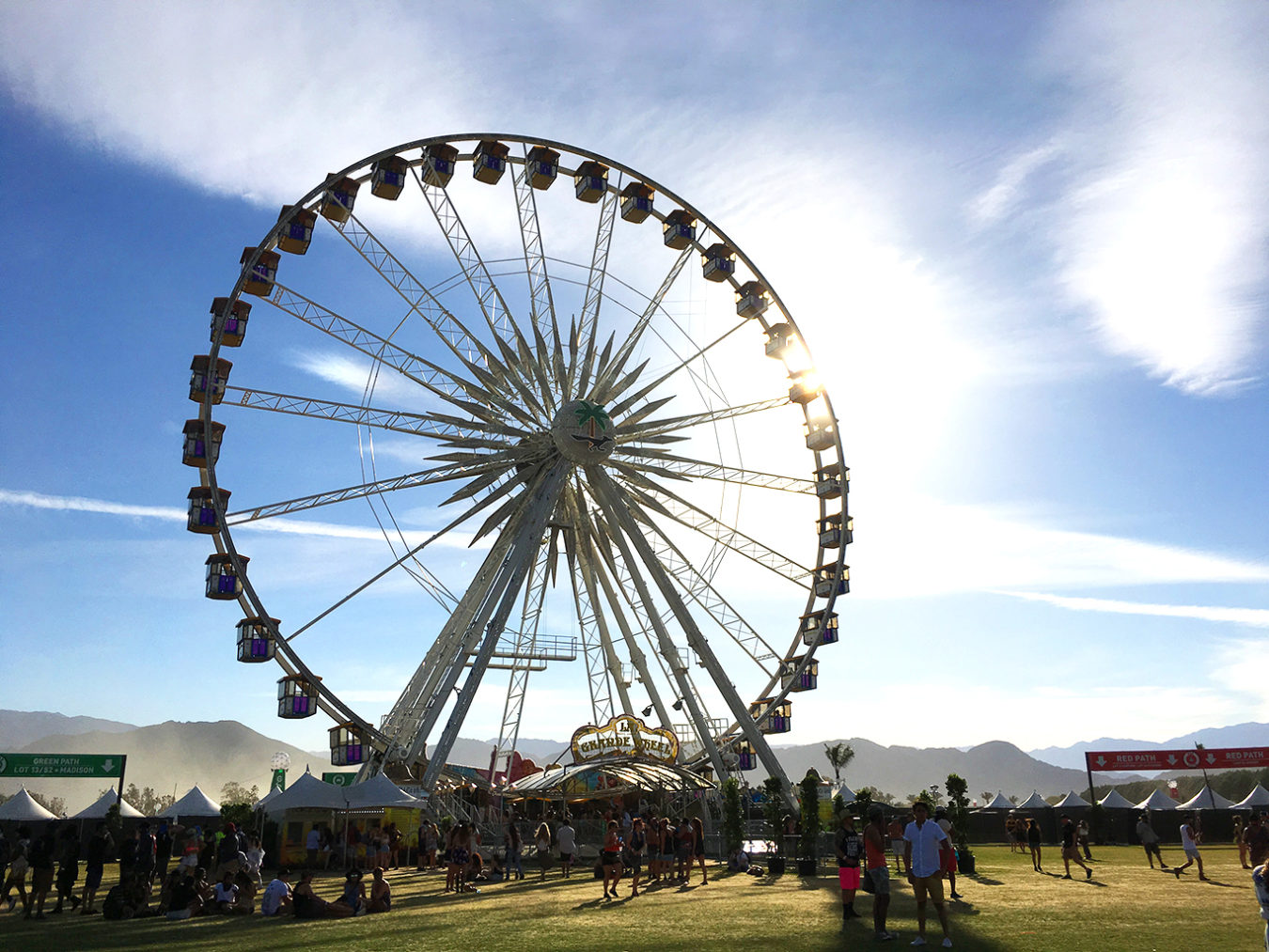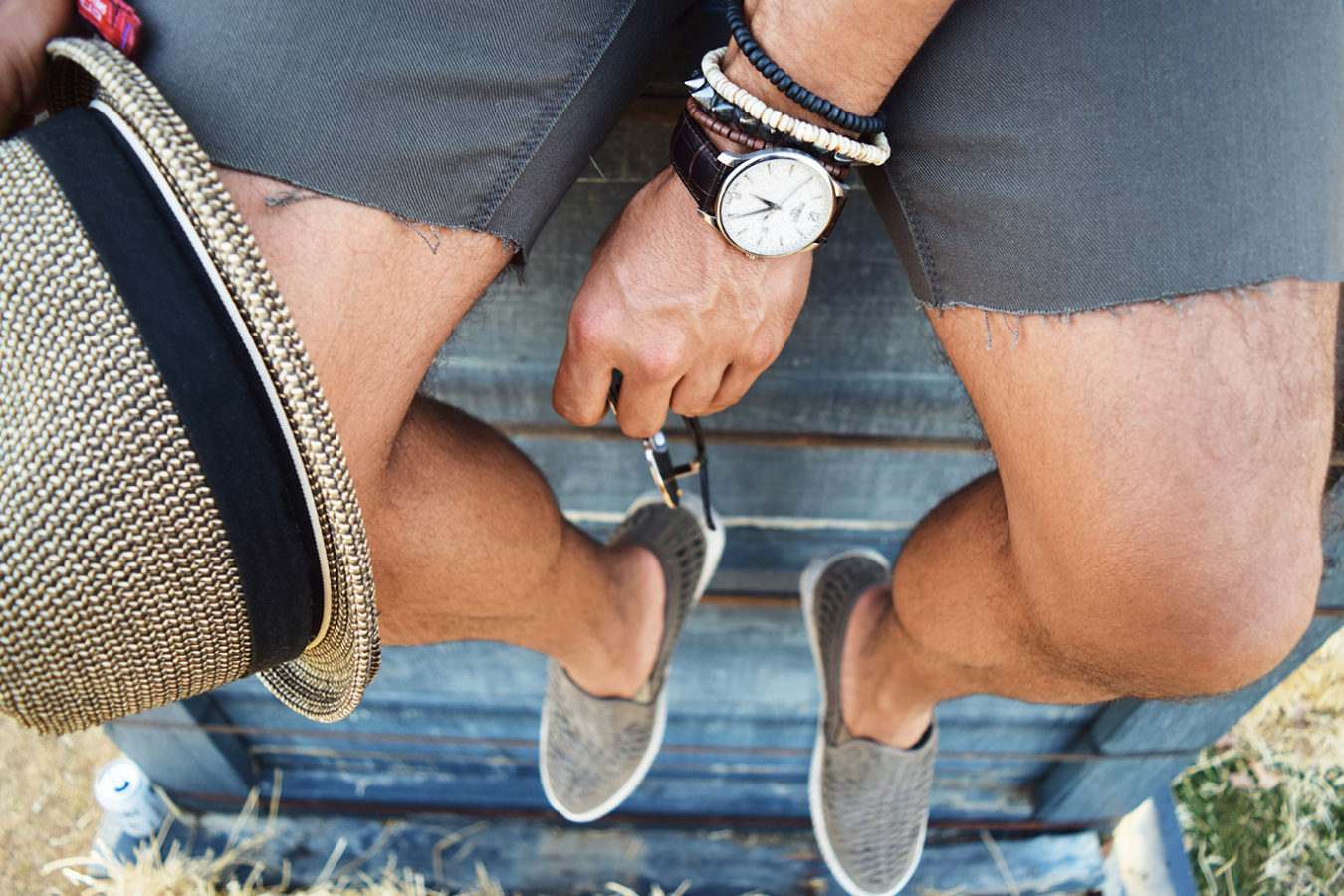 This year, I teamed up with GQ x Tissot to bring some classic style to my "Coachella fits" as I explored the grounds. It was the perfect partnership since I have really been gravitating towards black on black on black fits. Plus, having a classic timepiece on my wrist made it way too easy to keep track of time and make sure I made it to every show I had to catch and, man oh man, there were way too many. Not only did they keep me on time, the watch was the standout to my "wrist game" in a modern classic mix. I'm not one to skip the smaller details and having my bracelets and watch game on lock is very important. After all, the greatness of a fit is in the most minor of details. This summer, break out the shorts and dare to wear black, it's cool and sleek yet classic and timeless.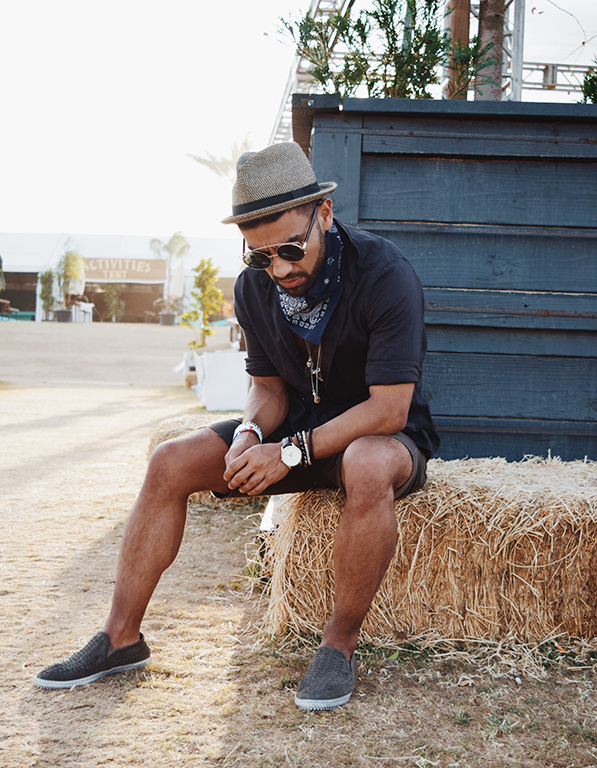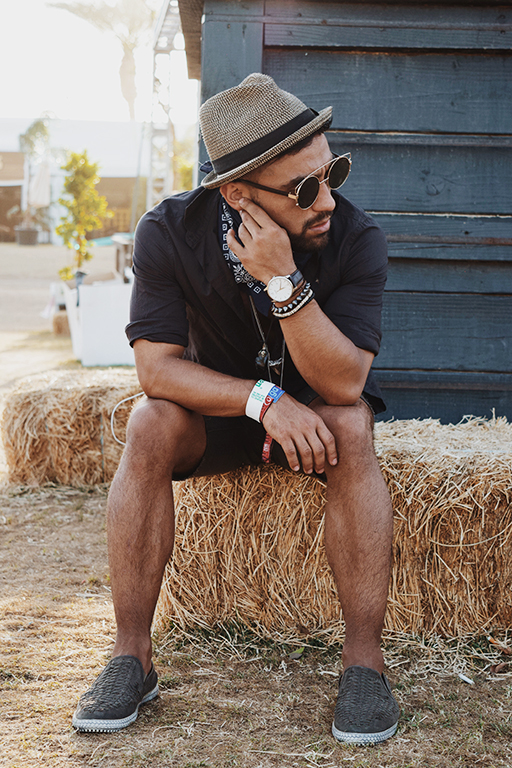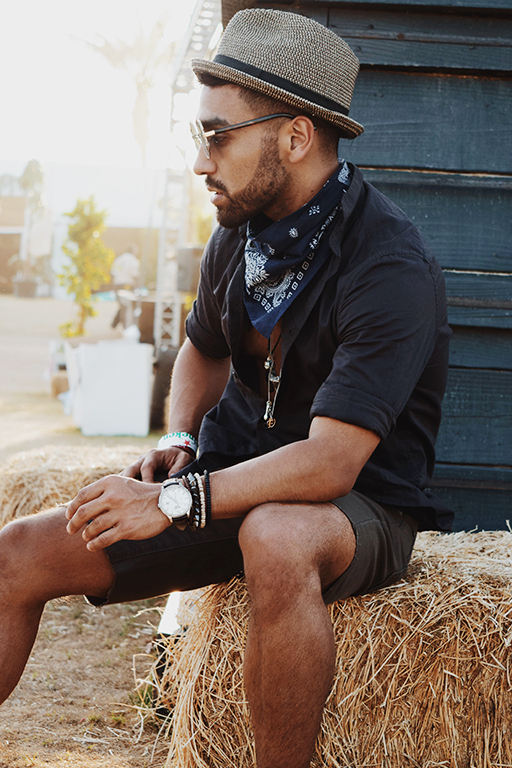 Every year, I make it a point to camp on the grounds, it just makes it easier to get to and from the venue with little worries of running late, waiting on Ubers, lines, etc. Plus, it makes the overall "Coachella experience" an unforgettable one. Now… on to the music!
For the bigger headliners, Sia killed it!! Just wow, what an amazing theatrical performance! She did not skip any minor detail, seriously she really owned that stage! Other great headline highlights, Ellie Goulding and Of Monsters and Men really brought energy and amazing voices to their sets. Calvin Harris, Jack U, Flume and Major Lazer brought the dance party that everyone wants to get invited to. And then, the classics LCD Soundsystem and Guns N Roses brought some nostalgia and greatness to the stage!
Now, that being said (and being an indie music lover), the top three for me were M83, Miike Snow and Silversun Pickups!! Talk about great music under the warm weather and sun of Coachella. There really is no greater feeling than enjoying just pure great music like you experience it outdoors! I have seen alot of bands (like really, ALOT!) and these bands just brought it! I have seen Silversun Pickups twice before but they never disappoint, they put on a great indie rock show. M83 have been on my radar for a while but never seen them and they blew my mind with their mix of indie rock and progressive pop.
For the real MVP of the weekend, Miike Snow is genius! From beginning to end, this trio brings the electro pop that is reminiscent of a different time at Coachella, when indie music ruled the main stages. From all their classics to their newer stuff, I did not stop enjoying them for one second. They easily made my number one pick this weekend.
Edward Sharpe and the Magnetic Zeros, Beach House, Nathaniel Rateliff and the Night Sweats, HEALTH, Matt and Kim, the 1975, Run The Jewels, Disclosure, Zedd, Foals… all standouts!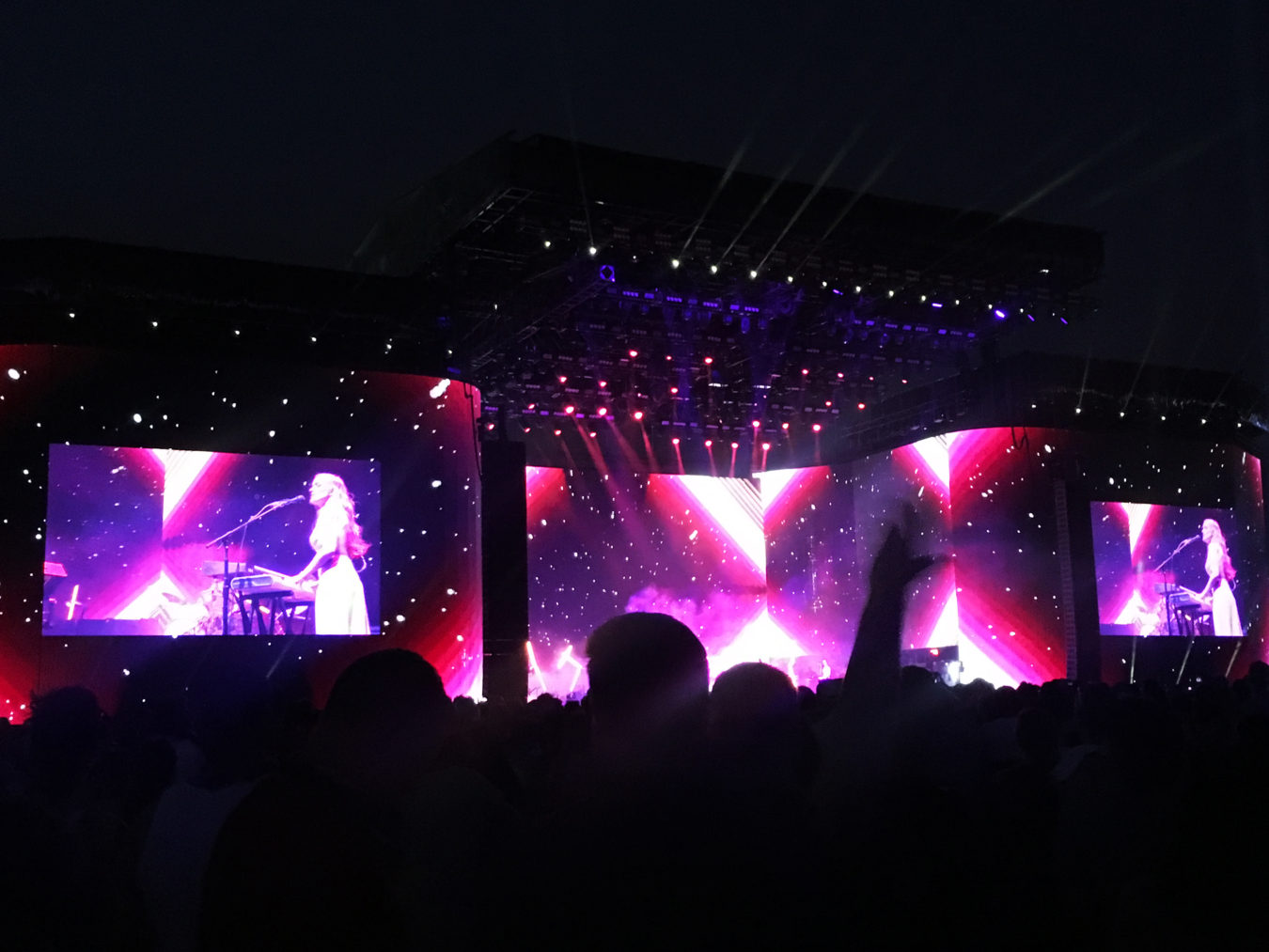 Thanks to GQ and Tissot for keeping my style game on point and making this Coachella weekend an unforgettable time (pun intended) and one for the books. Until next year Coachella!
Save
Save