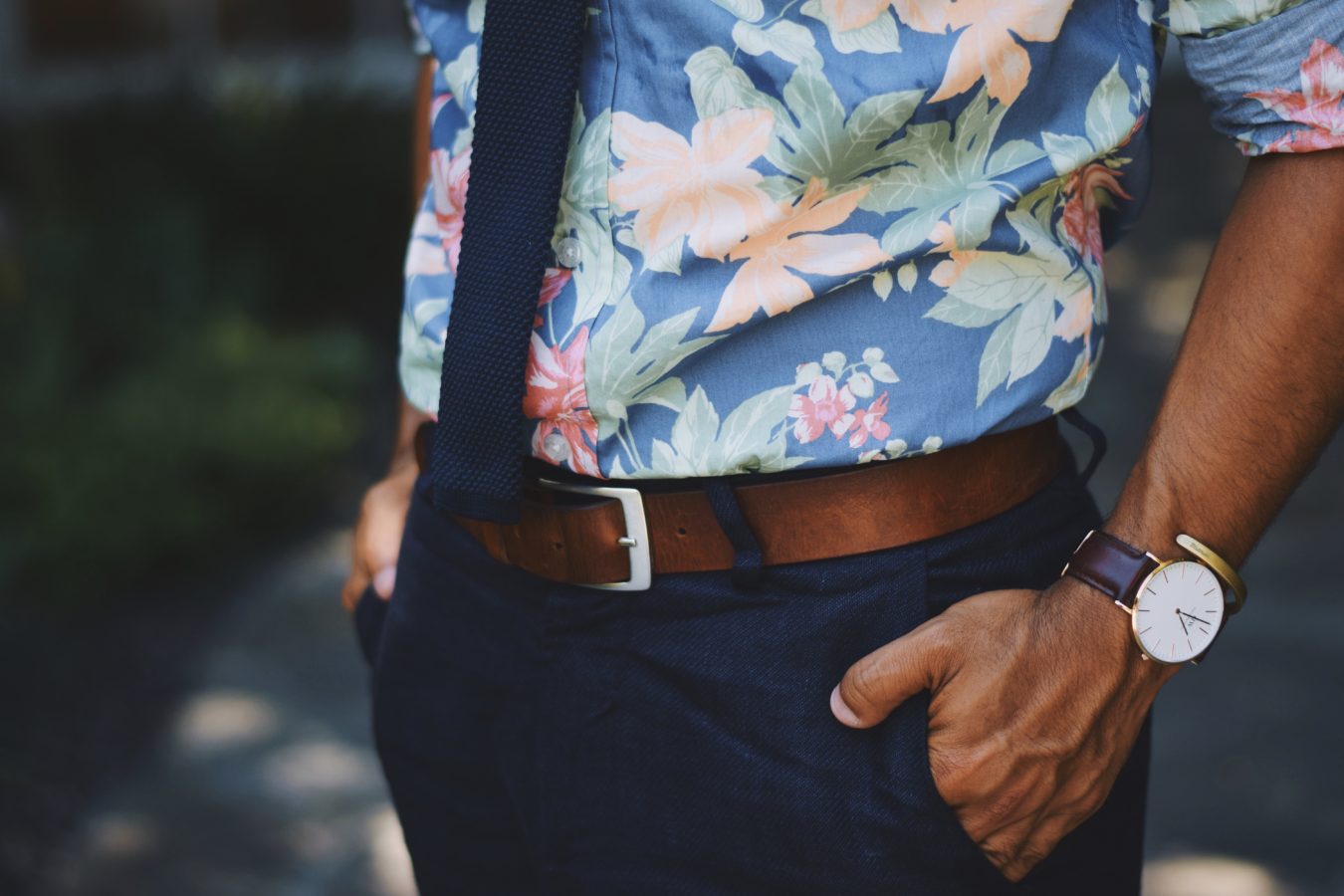 Whoa!! It's been a minute since I've posted a new article…sooooo sorry peeps!! I hope I can make it up to you by coming back full force with a cool article on staying cool this summer!! Yes, the summer is heating up quicker than expected and, boy oh boy has it been a scorcher! You're summer hack this summer? A navy linen suit and a fresh printed shirt (like this Brooks Brothers one) that will keep you cool while looking fresh! 
Sticking to what looks great but staying fresh in the summer can be very difficult. There is always that constant struggle between risking a sweaty day or dressing to the nines. Here are some tips that I suggest to get you through those summer days!
TIP 1 – LINEN IS YOUR FRIEND
Linen in the summer is like wearing a parka in the winter, its your best friend. It breathes, its lightweight and still looks clean and polished. Living in LA, I tend to have more linen pieces then one needs but they come in handy so I can't be too mad. From shirts to shorts to suits, linen pieces look just as great as any other piece that may hang in your closet while keeping your body at cooler temperatures.
TIP 2 – ROLL YOUR SLEEVES UP
This is one of my cardinal tips – don't be afraid to roll up your sleeves. Yes, I know that some purists will frown against rolling up the sleeves on a dress shirt but why not? Not only will it keep you cool, I strongly believe that this simple move evokes the notion that you are "ready to handle business". A couple of you have asked how I roll my sleeves… here it is. First, even though I say roll, I actually mean cuff your sleeves. I cuff my sleeves before putting my shirt on.. that way, I am not struggling to get it right. Cuffing the sleeves before putting on the shirt allows me to get the right roll all the time. I usually cuff it 3 times up the sleeve. This is the simple, minimal version of the sartorial sleeve rolls out there but I think it is the one that looks the most classic, clean and polished. Also, if you lose the suit jacket, you are perfectly set without having to worry about the messy shirt.
TIP 3 – GO NO-SHOW
You guys see more and more guys adapting this modern day menswear move, the no-show socks. Yes, there is a sartorial feel wearing classic socks with a suit but, let's be honest, socks get hot! Ditch the printed and funky and classic socks for the colder months and pick up a few pair of classic black no-show socks. They will definitely keep your feet cooler and give you some serious modern vibes. Don't fear the ankle game… if you are new to the no-show socks game, it will feel weird the first couple days but your feet (and whole body, tbh) will thank you.
TIP 4 – LIGHTEN UP 
Around here, you all know I am a serious advocate for prints and color. I live for a great print and lighter shades and what better season to wear them than in the summer! See, living in LA, I have the privilege to pull off the "summer vibes" 10.5 months out of the year.. but in the summer, it's on! And why not? the lighter shades not only will brighten any summer party or get together, you are bound to stay cool too. Break out those brights!!
TIP 5 – STAY SHADY
Want to make bold moves but also be extremely subtle about it? Start with your shades. Accessories are the best way to start adding dimension and layers to your personal style and aesthetic. Sunglasses are the easiest and most efficient way to begin since you can easily remove them. I love the juxtaposition (whoa, big word!) between a classic clean combo and fresh modern details. Go for a fun pair (like these from Sunday Somewhere) that offer a retro funky vibe that will definitely make you stand out in the crowd.
Get out there and enjoy the sun! Do it in style, always!